A village pub in Cornwall has had a letter from one of the world's largest fashion magazines asking it to change its name.
The Star Inn at Vogue, thought to be at least 150 years old, is in the small village of Vogue, near Redruth.

Vogue magazine publisher Condé Nast told the pub its name might "cause problems".

The publisher has since said after "further research" it "did not need to send such a letter on this occasion".

'Heavy-handed'

Pub landlord Mark Graham said he found the letter "hilariously funny".

He said: "I did think they were being a little heavy-handed, so I thought I'd send them a letter back - being heavy-handed too."

The company's letter, seen by the BBC, said "We are concerned that the name you are using is going to cause problems because, as far as the general public is concerned, a connection between your business and ours is likely to be inferred.

"Please would you kindly let us know what field of business your company is trading/intending to trade, and whether you will change your company's name in order to avoid problems arising."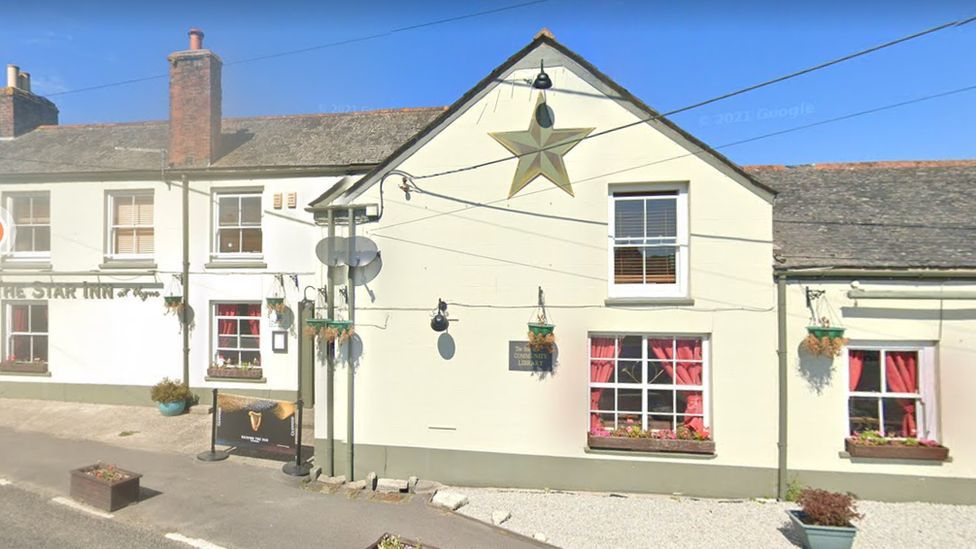 The pub received a letter from the publishers of Vogue magazine

Condé Nast wrote to Mr Graham after the pub registered as a private limited company on Companies House.

Mark Graham, who has been landlord with his wife Rachel for 17 years, wrote back, saying: "Whilst I found your letter interesting on the one hand, I also found it hilariously funny on the other."

Mr Graham told the BBC: "At first glance I thought it was one of the locals having a laugh, but apparently it is real.

"I explained to them that the village has been here for 200 years, the pub slightly less than that. We chose the name of the pub to be the name of the village."

He said he was had considered countering their claim over the use of the word because "we were there first".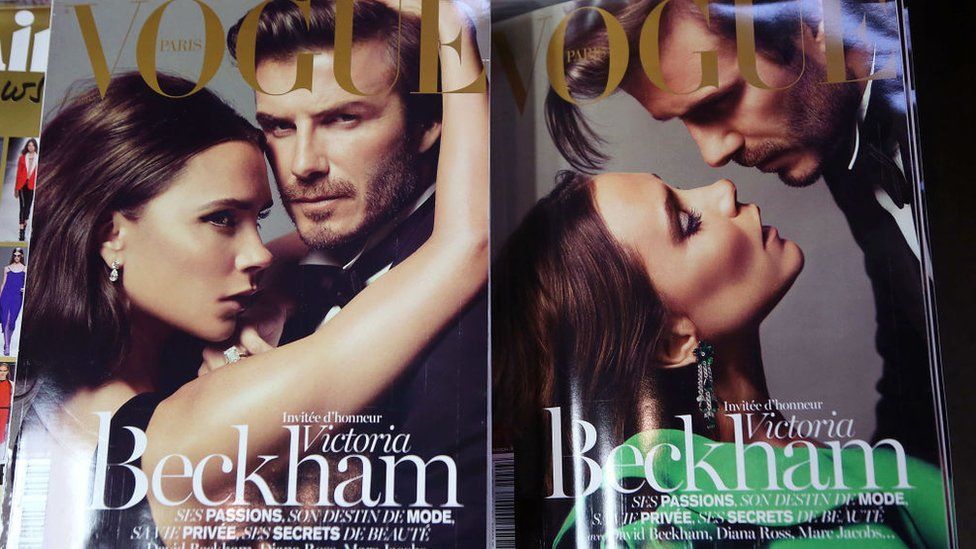 Vogue Magazine has a global readership of 22.5 million and features high-fashion photo shoots and interviews

Madonna had a hit song called Vogue, released in 1990, and Mr Graham told Condé Nast she had not asked the village for permission either.

The letter has also prompted him to consider further options, including setting up "our own parish magazine, called Vogue Magazine".

The letter from the publishers was sent in March and requested a reply within seven days, or it would take "appropriate remedial steps".

Mr Graham said he sent his reply within this time period and had since had a response.

'Regular monitoring'

Condé Nast said it was "grateful" for his reply, and to learn more about his business "in this beautiful part of our country".

It added its team "regularly monitor" the use of the name Vogue and was alerted through Companies House.

The letter said: "You are quite correct to note that further research by our team would have identified that we did not need to send such a letter on this occasion."

The company said it wished everyone in Vogue "best wishes for a happy summer".