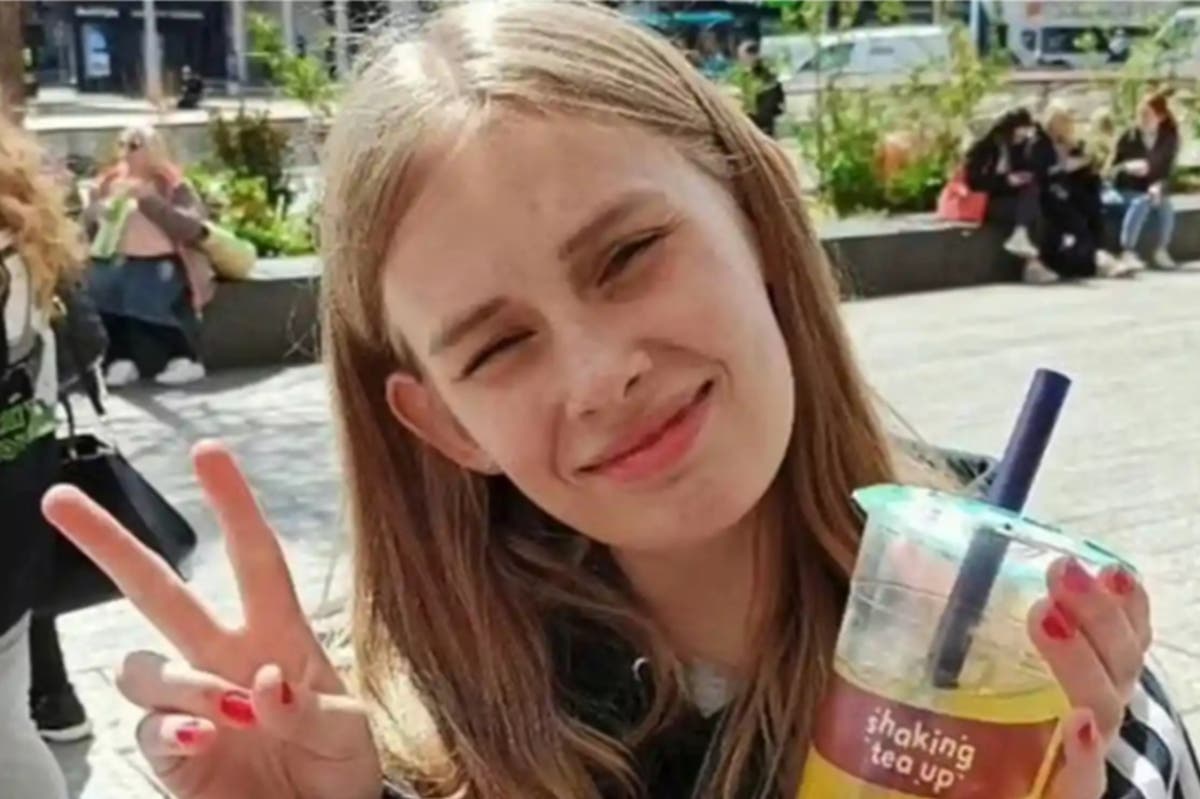 Schoolgirl's online terror grooming a 'wake-up call', experts say
A charity revealed they worked with a nine-year-old boy influenced via video games
The case of a teenage girl who took her own life after being groomed online by right-wing extremists aged 14 should be a "wake-up call", say charities.

Rhianan Rudd became the youngest female charged with terror offences.

Her mother Emily Carter said Rudd should have been treated as a victim as she was groomed and exploited by an American extremist and lured in to white supremacist views.

Rudd, who was 15 when charged, took her own life aged 16 at a Nottinghamshire children's home in May last year.

Nigel Bromage, founder of the charity Exit Hate which help to steer people away from extremism, said it had seen a growing number of children fall victim to online grooming by right-wing extremists.

"The youngest we've worked with is a nine-year-old boy who was being influenced via video games," he told The Guardian.

"Hearing about Rhianan's story, we're seeing that journey being replicated time and time again. Our hearts go out to the family affected, and it is definitely a wake-up call as to how vulnerable our young people are online.

"Teachers, families, we've all got to be able to have conversations with our young people about this, even if they are difficult and make us feel uncomfortable. Otherwise, we're just opening the door to the extremists."

Hope Not Hate chief executive Nick Lowles added Rudd's story was "sadly another case of how far-right extremism ruins lives".

"In recent years, we've heard stories from parents of their children changing in front of their eyes after watching extreme content online," he said.
"It's vital that between schools, parents and the police, there is more joined up thinking on

how to support children who are exposed to extreme content online and ensure our counter-extremism strategy isn't just viewed through a law-and-order lens."

Rudd was arrested and later faced criminal charges which were ultimately dropped because of the abuse.

Mrs Carter told the BBC that her daughter should not have been charged.

She said: "They should have seen her as a victim rather than a terrorist.

"She's a child, an autistic child. She should have been treated as a child that had been groomed and sexually exploited."

When Rudd was arrested in October 2020 after downloading a bomb-making manual and being referred to anti-radicalisation scheme Prevent.

She was later charged with various offences in April 2021 and accused of plotting an attack.

The charges were dropped several months later in December 2021 after evidence was submitted that she had been groomed and exploited online by an American extremist called Christopher Cook.

It was also claimed that she was influenced by her mother's ex-boyfriend Dax Mallaburn, an American white supremacist, although her mother denied this.

After the criminal charges were dropped, Rudd continued living at a children's home in Nottinghamshire and again engaged with Prevent staff.

Workers at the home said she was preparing to take her GCSEs.

But last year, she was found dead in her room having apparently taken her own life.

An inquest into her death was opened and adjourned in October and will continue later this year.