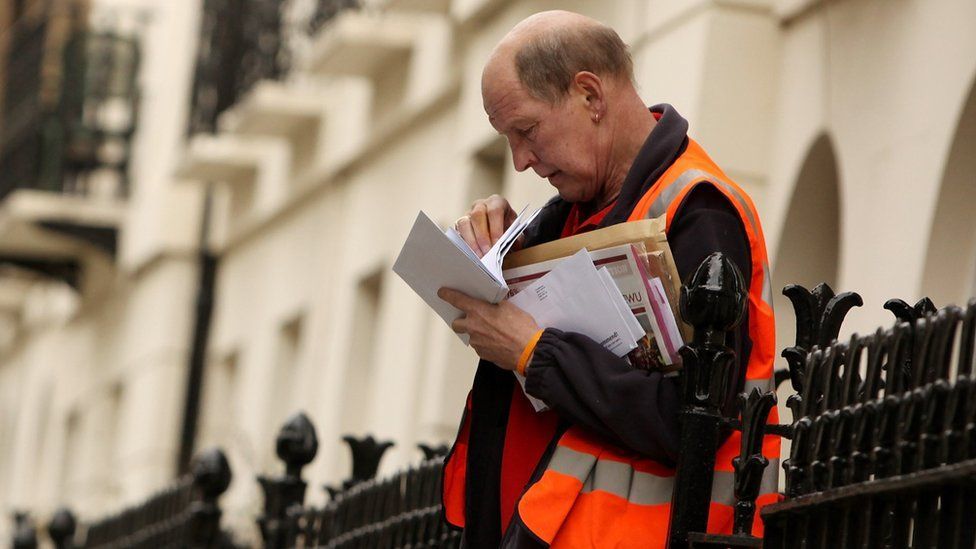 Royal Mail workers vote for further strikes
Workers at Royal Mail voted for further strikes over terms and conditions.
The Communication Workers Union (CWU) said its members reject the "erosion of workplace rights", joining other sectors in voting for strike action amidst the rising cost of living.

Around 115,000 union members have already voted to strike in a separate dispute over pay.

Members of the CWU at the postal service already plan to strike on 26 and 21 August, and 8 and 9 September.

The CWU's Terry Pullinger said in a statement: "In these times, working people need more security on the job, not less, and we won't be backing down until we secure an acceptable solution for our members."

Members backed strikes by 98.7%, with a turnout of more than 72% - increasing the risk of disruption to postal services.

A range of industries including aviation, railways and ports have seen staff walk out in recent weeks as wages fall further behind soaring inflation of around 10%.

"Right now, this country is growing sick of a business elite who are completely out of touch with ordinary people and their lives," wrote CWU's Dave Ward.

"Things are getting harder and harder for normal working people," he added.

A Royal Mail spokesperson said: "Instead of engaging meaningfully on change that will secure future jobs, the CWU has decided to ballot against change.

"We are losing £1 million a day, and we need to change what we are doing to fix the situation and protect jobs."

It added that it had already offered its biggest pay increase for many years, which the union rejected.