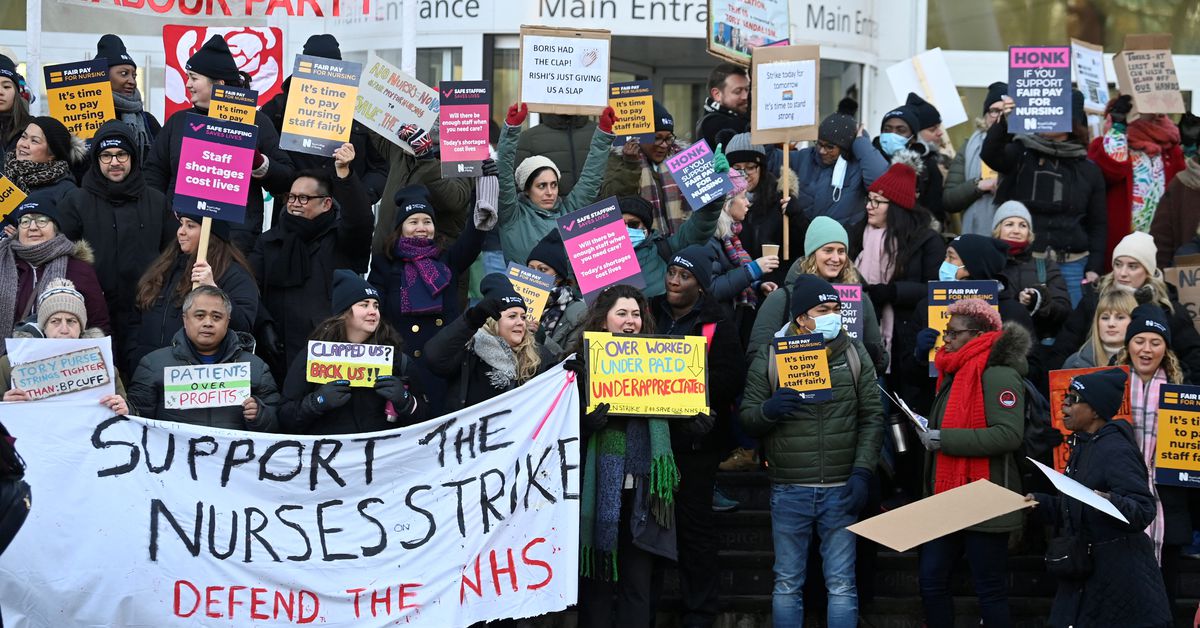 Nurses in England pause strikes to enter pay talks with government
Nurses in England will pause planned strike action to enter "intensive talks" with the British government on pay and conditions, both sides said on Tuesday, in the first sign of a break in a long-running dispute.
Britain is experiencing its largest wave of strike action in decades, involving hundreds of thousands of workers from a range of professions and piling pressure on Prime Minister Rishi Sunak to settle the disputes, many of which involve the public sector.

The Royal College of Nursing (RCN) and the government said the first talks would start on Wednesday when health minister Steve Barclay would meet RCN representatives.

"Both sides are committed to finding a fair and reasonable settlement that recognises the vital role that nurses and nursing play in the National Health Service and the wider economic pressures facing the United Kingdom," the statement said.

Separately, the government said it had also invited teaching unions to "move into formal talks on pay, conditions and reform" on condition the upcoming strikes were cancelled.

Commenting on the letter from the government offering talks to the union, the National Education Union's joint general secretary Kevin Courtney said there was nothing in it that suggested they should call off the strikes, adding that "they could change that decision" when their national executive meets on Saturday.

The agreement to hold talks with nurses meant a 48-hour strike planned by the RCN for March 1 was cancelled.

"We will put our plans on the table, they can put their plans on the table, but I'm confident that we will come out with a fair pay settlement for our nursing staff," RCN General Secretary Pat Cullen told Sky News.

The RCN held a series of two-day strikes in December, January and earlier this month.

The RCN has been pushing for a pay rise which better reflects the worst inflation in Britain in four decades, while the government has so far said that such pay rises would only fuel inflation, causing interest rates and mortgages to go up.

Despite Tuesday's announcement, the NHS is set to face the strain from a strike planned for next month by tens of thousands of junior doctors in England, who earlier in the week voted in favour of further walkouts.