David Carrick's offences took place between 2003 and 2020, throughout most of his career with the Metropolitan Police
Allegations of sexual and domestic abuse against more than 800 Met Police officers and staff are being reviewed in the wake of the PC David Carrick scandal, it has been revealed.

Carrick has admitted 49 criminal charges including a slew of rapes and sexual assaults, making him one of Britain's worst sexual offenders.

The offences took place between 2003 and 2020, throughout most of his career with the Metropolitan Police.

The scandal has plunged Scotland Yard into a fresh crisis, after it was revealed Carrick was repeatedly accused of harassing and attacking women over the last two decades but managed to dodge misconduct proceedings or criminal charges.

The Met has pledged to root out bad officers in the wake of Carrick, 48, and other scandals, and has revealed it is reviewing 1,633 incidents from the last decade, involving 1,071 officers and staff.

Metropolitan Police Commissioner Sir Mark Rowley said on Monday the force had failed over David Carrick and apologised to all of his victims.

Sir Mark said: "This man abused women in the most disgusting manner. It is sickening. We've let women and girls down, and indeed we've let Londoners down. The women who suffered and survived this violence have been unimaginably brave and courageous in coming forward.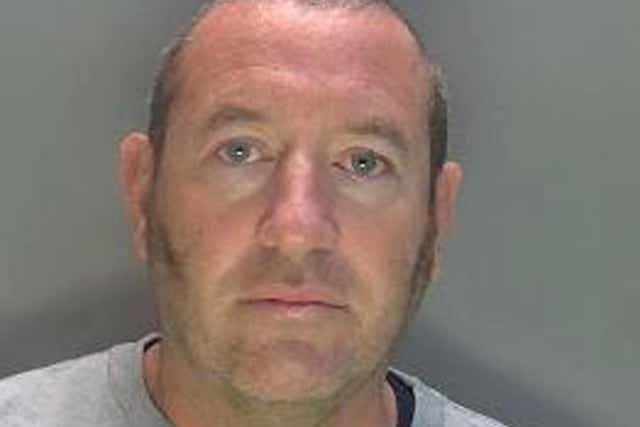 2003 and 2020
"I do understand also that this will lead to some women across London questioning whether they can trust the Met to keep them safe.

"We have failed. And I'm sorry. He should not have been a police officer.

"We haven't applied the same sense of ruthlessness to guarding our own integrity that we routinely apply to confronting criminals."
"As part of

our continuing commitment to reform and delivering the highest level of professional standards, we are reviewing the details of any allegations of domestic abuse or sexual offences from the past 10 years where a Met officer or member of staff was involved and the allegation/resulting case has been finalised", a spokesperson for the force said.

"This will include a very wide range of allegations from verbal arguments and altercations in a domestic or family setting to the most serious sexual offences. It could include cases where no further action was taken and where no criminal allegations were made."

Carrick had already been accused of malicious communication to a former girlfriend, in a case that did not lead to criminal charges, at the time he joined the Met in 2001.

He passed his two-year probation despite becoming a suspect in a second criminal probe in 2002, over allegations of harassment and assault of another former girlfriend.

In 2019, Carrick was accused of grabbing a woman around the neck in a domestic incident attended by Herts Police officers.
The PC was given "words of advice" for not telling his Met superiors about that incident, but did not face misconduct proceedings or any re-vetting as a result of the alleged attack itself.

In July 2021, when Carrick was first accused of rape, he was withdrawn from public policing roles and put on restricted duties but did not face suspension.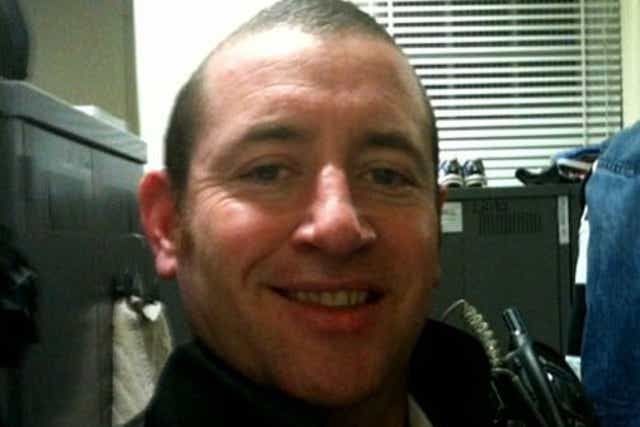 Carrick faces spending the rest of his life behind bars

When the allegation – which he has now confessed to - was shelved by Herts Police, Carrick was approved for a return to his firearms officer role, without disciplinary proceedings or an investigation into the pattern of complaints against him.

Carrick, nicknamed 'Bastard Dave', is known to have used his role as a police officer to trick victims into trusting him, then wielded the power after the attacks to convince them that reporting him would be futile.

Assistant Commissioner Barbara Gray, the Met's lead for professionalism, has apologised for the missing chances to stop Carrick, saying: "We should have spotted his pattern of abusive behaviour and because we didn't we missed opportunities to remove him from the organisation."

She confirmed some of the incidents involving officers and staff which are now being reviewed include rape allegations.

The Met said the existence of a review "is not in itself a finding of wrongdoing or sufficient reason to remove an officer from frontline duties.

"It is therefore likely that the majority of officers whose involvement in past incidents is being reviewed will not automatically be subject to restrictions."

Sir Marks said the force "failed in two respects", adding: "We failed as investigators where we should have been more intrusive and joined the dots on this repeated misogyny over a couple of decades.

"And as leaders, our mindset should have been more determined to root out such a misogynist.

"These failures are horrific examples of the systemic failures that concern me and were highlighted by Baroness Casey in her recent review. I do know an apology doesn't go far enough, but I do think it's important to acknowledge our failings and for me to say I'm sorry.

"I apologise to all of David Carrick's victims. And I also want to say sorry to all of the women across London who feel we've let them down.

"I have promised action. From my first day four months ago, I said that the Met will become ruthless at rooting out those who corrupt our integrity. That's because our integrity is our foundation.

"We haven't guarded this as ferociously as we must and we will do. In the four months to date, we've launched a new anti-corruption and abuse command, putting 30 per cent more officers into fighting corruption. And we've done public appeals. We've raised 250 fresh lines of inquiry, and we're doing more proactive work against problematic officers than ever before. I've also brought in new leadership to lead this work, to reform our integrity.

"At the end of March, I plan to write to the Home Secretary and the Mayor in an open public letter. And by then, we will also have finished reviewing all of our people, having checked their details against all the police, national intelligence data in the police national database.

"We'll have begun a full review of our national vetting process, we'll have completed Operation Onyx, which is our review of the officers and staff whom we have concerning domestic or sexual incident reports against.

"And we'll also have tested new legal routes to dismiss those who fail vetting.

"We will reform at speed. I promise that to Londoners."