Housing Secretary Michael Gove wants to reform what he calls the "fundamentally unfair" leasehold system in England, promising legislation in this parliament. Leaseholders in Leeds told me about some of the problems they face - and what changes they want to see.
In the living room of his light and airy ground-floor apartment, Alan Mills offers coffee and biscuits to a group of his neighbours.

They have met to discuss a situation they are all facing as leaseholders of properties on a new development on the outskirts of Leeds.

When they bought their homes, they expected to pay maintenance charges for the upkeep of the building and communal areas, and rent for the ground their properties are on - which as leaseholders they do not own.

But at the start of this year, Mr Mills and some of his neighbours received bills they were not expecting.

"When I actually saw the bill was for the amount of money, nearly £900, I think my jaw dropped," Mr Mills said.

Helpfavour Limited had recently bought the freehold of their properties. The company had reviewed the ground rent and increased it based on inflation, backdating the extra for six years to 2017.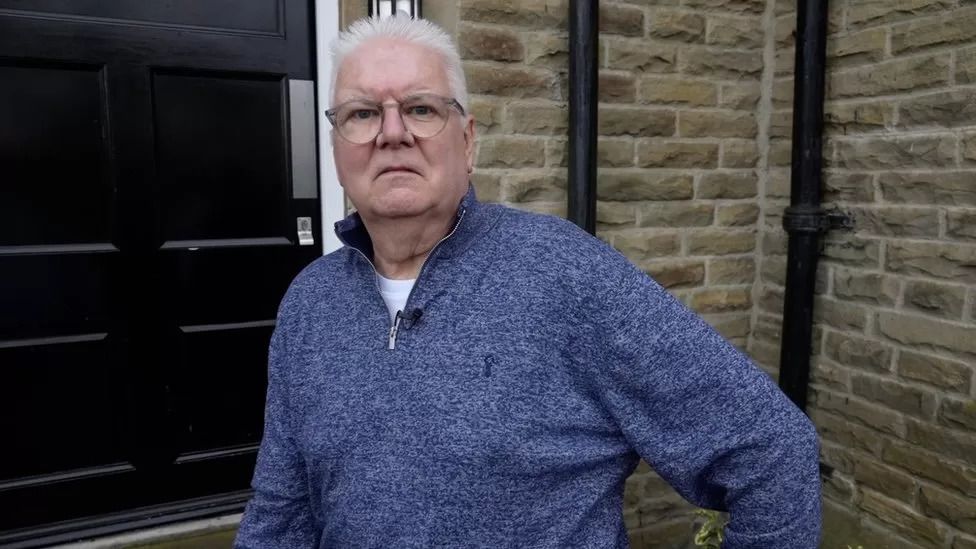 Alan Mills described the increase in his ground rent as "soul destroying"

For Mr Mills it meant an increase from £350 to £470 a year in ground rent. But, with the backdated payments he was originally asked for his £175 regular half-yearly payment plus £779 of arrears that he was not expecting.

"I just thought how can they charge this amount of money, asking for arrears?" Mr Mills said.

"Even asking for money when I was not in the property.

"It was soul destroying. Soul destroying."

Helpfavour Limited said it is within its rights to raise and backdate the ground rent, as rent reviews are in the terms of the leases that the residents voluntarily signed up to - and that the firm did not draw up.

Leaseholders would have had legal representation at the time of signing their leases, and should have been advised about rent reviews, Helpfavour said.

The company has now agreed that leaseholders do not need to pay backdated ground rent for the period before they purchased their properties - meaning some bills are hundreds of pounds less than originally presented. Helpfavour has also offered an interest-free payment plan.

Unsure future

The experience has left its mark on Alison Wilson, who bought her home on the estate last year.

"Who knows what the future holds?" she said.

"If we needed to sell the property for whatever reason…I do worry I'm not going to be able to sell it.

"Someone's going to come along and love where we live because it is a beautiful place, but they are going to look at the costings and think I can't afford the service charge and the ground rent.

"I've got three children, and that is extra money that we can not really afford to be paying at this time."

The government introduced legislation last year which effectively abolished ground rents, but it only applies to new leases granted after June 2022.

'Unfair system'

Now ministers are looking at much wider reforms.

Michael Gove has said he wants to move away from what he called the "fundamentally unfair system" of leasehold.

It is also looking at a commonhold system as an alternative - which would mean occupants jointly own and take responsibility for their buildings without an expiring lease.

Mr Gove said: "I know that so many people across the country, having saved for years to purchase their dream property, find themselves hampered by the fundamentally unfair leasehold system.

"Which is why we want to put people firmly in control of their own home, and deliver true homeownership through commonhold.

"We are determined to protect and empower existing leaseholders to challenge unreasonable costs and we have already made improvements to the market - ending ground rents for most new residential leases, and announcing plans to make it easier and cheaper for leaseholders to extend their lease or buy their freehold.

"But there is so much more to do to bring about the change required, so the government will bring forward further leasehold reforms later in this Parliament."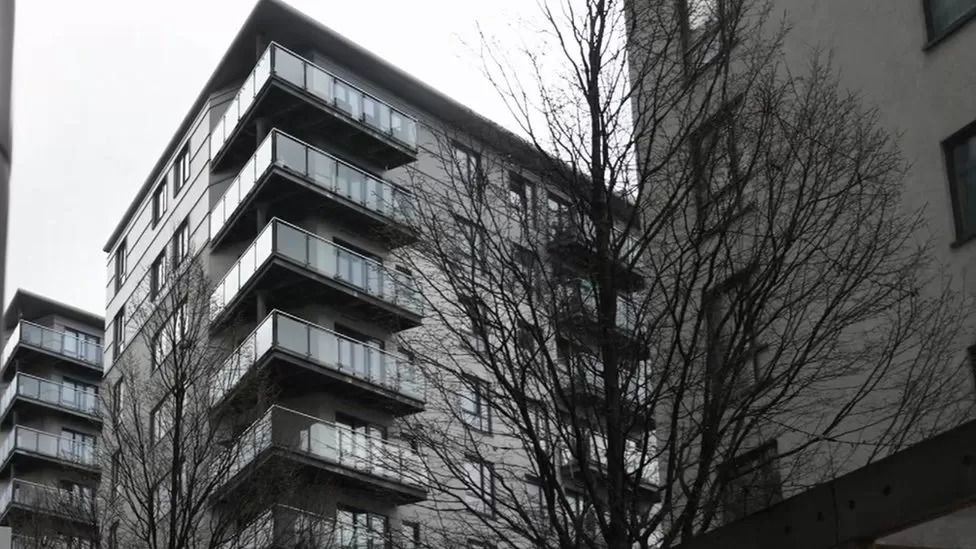 Most leaseholders live in flats in cities

Around 20% of homes in England are leasehold properties, many of them flats in cities.

Emilie Boswell bought her flat in Leeds five years ago, thrilled to get a foot on the property ladder.

But, as was the case for many leaseholders, the Grenfell Tower tragedy exposed problems with the system.

Her building needed remedial safety work, and at first she was given a bill for more than £100,000 for her share of the cost which she says was completely unaffordable.

Now the government is covering that from the Building Safety Fund, but work on Ms Wilson's property is yet to start while negotiations continue between the owners of the building and the estate.

In the meantime, Ms Boswell is paying more in service charges - up from £293 a quarter in 2018 to £887 a quarter now - which she says covers higher insurance costs.

"It is having a massive, massive toll mentally and financially on me," she said.

"I saw the flat as being for while I was in my twenties, working in the city centre….but five years on I've got a dog, I'd love to have a garden.

"I feel like I've outgrown the flat, and I'm very aware now is the time I would be moving out, and instead I'm going to have to wait for these works to be completed before I can even consider selling.

"I've no idea how long I'm going to be stuck in this flat for now. There's no way I would've bought this flat if I'd have known the years of financial and emotional stress that it would cause. I know that I will never buy a leasehold again."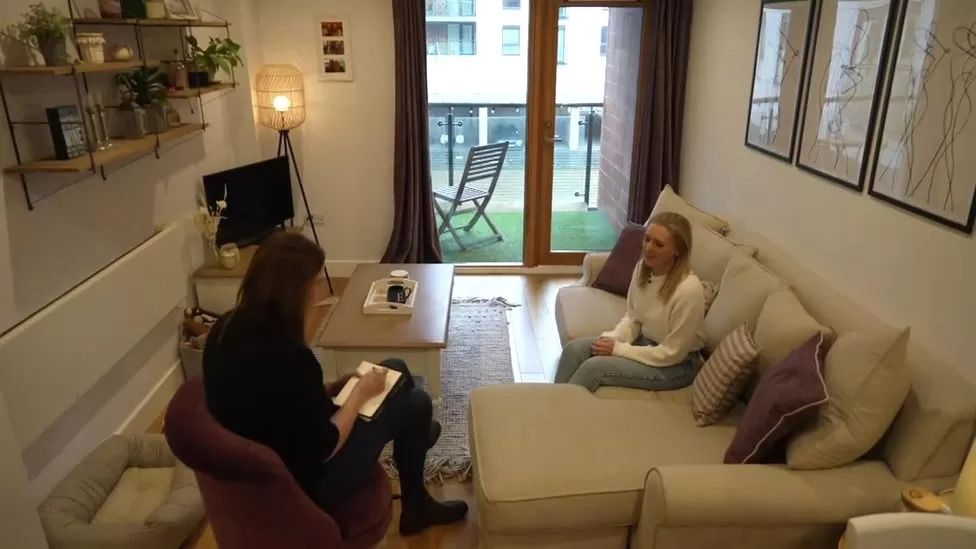 Ms Boswell says has 'outgrown' her flat

Talk of reforming the leasehold system is not new - the Law Commission produced a series of reports with wide-ranging recommendations about how it might be done in 2020.

Senior Conservative MP Sir Peter Bottomley, who chairs the all-party parliamentary group on leasehold, says reform is long overdue.

"This sort of system and the potential for exploitation doesn't exist elsewhere," he said.

"It should not exist here.

"I think except for really exceptional circumstances, no new leasehold properties should be created. When the property has been developed, the freehold should be owned by the people in the property, a commonhold in effect."

That is Michael Gove's stated ambition, promising to bring forward new legislation in this parliament.

But reforming any aspect of the property market can be fraught with difficulty, and the key question is whether this government has the will, the political capital - and the time - to take it on.