The 48-year-old has long held conflicted feelings towards Hancock. Here's how she went from helping him with his book to airing his dirty laundry
Behind most successful memoirs there is a successful ghostwriter, ploughing away in the background, crossing the i's and dotting the t's — we all know that. This is especially true of memoirs released with an eyebrow-raising proximity to the events it depicts: speed is essential, and someone needs to help collate notes and evidence.

In the case of Matt Hancock's bombshell memoir The Pandemic Diaries, in which the former Health Secretary details his experiences running the UK's Covid response at the height of the pandemic, this helping hand was extended by Isabel Oakeshott, a political journalist and right-of-centre television commentator who, in her own words, "left newspapers to write books," but "never stopped breaking big stories".

True to form, Oakeshott has today decided to expose reams of Hancock's private texts during the pandemic period via The Telegraph. Texts which she had access to as a result of assisting Hancock with his book, and which paint Hancock in a rather unfavourable light. This change in allegiance, she says, is because "a great deal of material that is overwhelmingly in the public interest and pertinent to the public inquiry was suppressed" from being published in the book.

Hancock isn't happy. His team have hit back at Oakeshott and The Telegraph, saying the story is "wrong, based on partial, spun leaks," and that they failed to approach Hancock before publication.

So who is Oakeshott, and how did this happy working relationship turn sour?

Westminster-born, Westminster-bred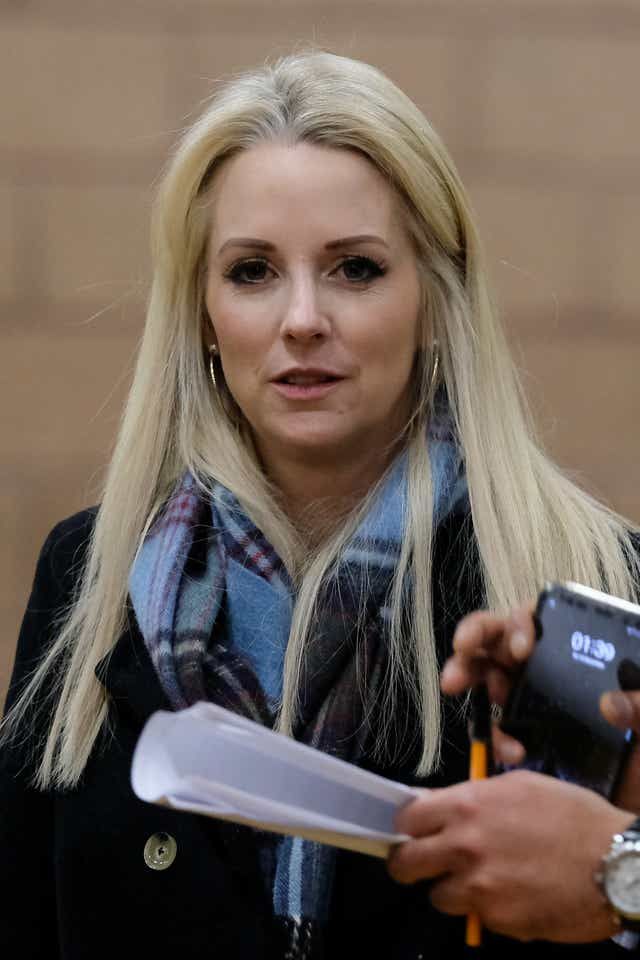 Isabel Oakeshott
Oakeshott, 48, was born in Westminster, raised in Scotland and educated at the University of Bristol. She initially worked at Scottish publications before moving back to the capital and returning to her birthplace — this time in a professional capacity. She first became a political journalist at this paper (the Evening Standard), then moved to The Sunday Times, where she eventually secured the title of political editor. She collected the award for Political Journalist of the Year at the 2011 Press Awards and was hailed by the BBC as one of the "brightest and best of [her] generation."

Outside of the world of journalism, Oakeshott became a household name when she co-authored the unauthorised biography of David Cameron, aka the book that kicked off Pig Gate (for those that somehow managed to forget, Cameron was accused of inserting "a private part of his anatomy" into a dead pig's mouth as part of the process of joining the exclusive Piers Gaveston Society at Oxford University). The allegations sparked speculation over their legitimacy and Oakeshott herself later admitted the MP who was her source for this information might have been "slightly deranged". Cameron later called the story "false and ludicrous."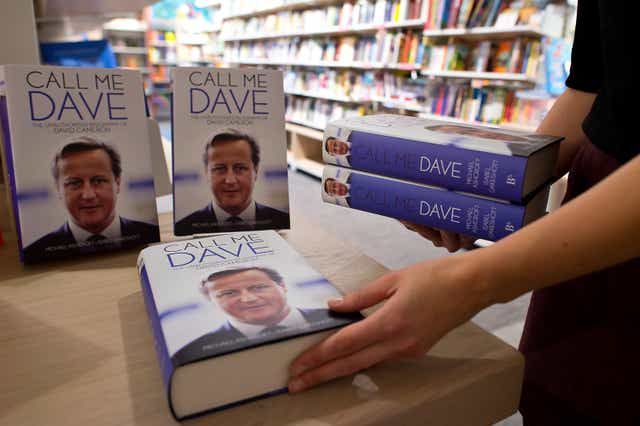 Oakeshott co-wrote the unauthorised David Cameron biography 'Call Me Dave' with Lord Ashcroft in 2015
Oakeshott stayed close to Westminster, working as The Daily Mail's political editor-at-large and as a panellist on the BBC's Daily Politics show. She pivoted more towards broadcast journalism in 2021, when she joined Andrew Neil's right-leaning startup channel GB News, then quickly moved to TalkTV, where she is now. Most recently she was told to "shut up" by Former Home Secretary Jacqui Smith as part of a panel discussion.
From colleagues to frenemies
The Pandemic Diaries was not the first time Oakeshott had interacted with Matt Hancock, and this recent exposé isn't the first time she's criticised him publicly. Their proximity in Westminster means she's handled stories regarding him before. In fact, she claims that she 'passed' on breaking his bombshell affair with Gina Colandangelo because the images 'looked like they might have been doctored' — and perhaps that forged a little fondness, because the two appeared to be quite close by the time they worked together on his book.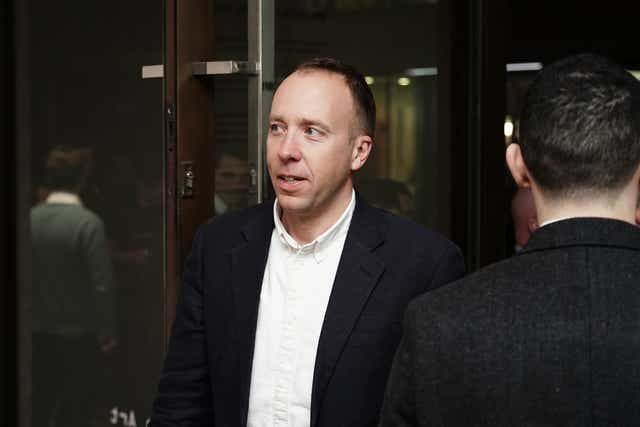 Matt Hancock
When Hancock jetted off the jungle for I'm A Celebrity shortly before their book's publication, Oakenshott told This Morning that he had consulted her for her advice. "He did ask me what I thought and whether I thought it was a good idea," she said over Zoom. "Obviously I presented the pros and cons. Before I knew it, he had disappeared off to Australia. So I think this was a pretty last minute decision." She continued: "I think Matt does feel that he wants people to see a different side of his personality."
That being said, she also wrote a piece for The Spectator saying she and Hancock have "almost nothing in common" and that the pair "fundamentally disagree over his handling of the pandemic" four days after the book's release — one of the first indications that Oakenshott was a little torn over her participation in the book. Then came the bombshell.
The lockdown files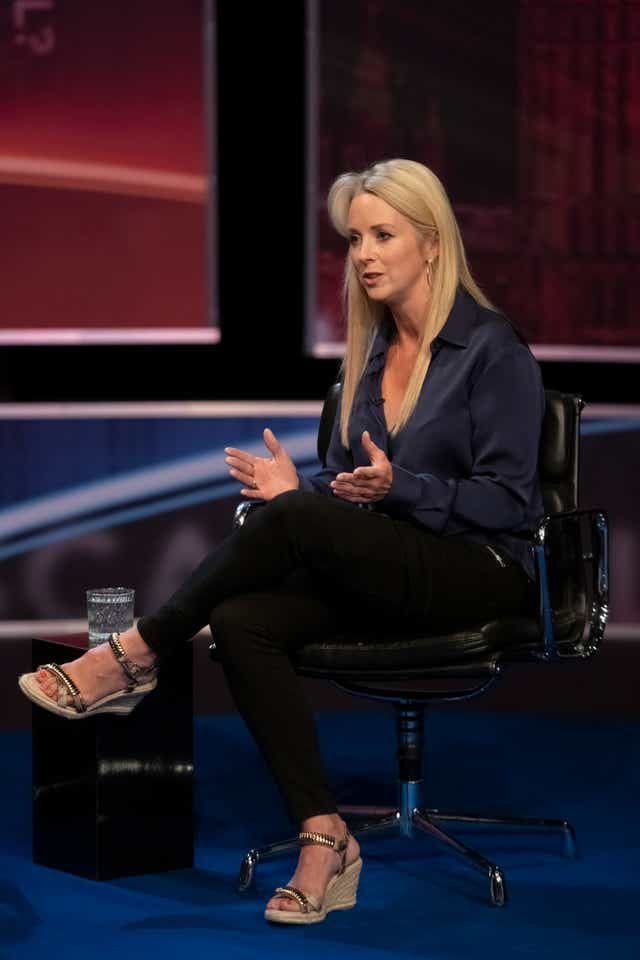 Isabel Oakenshott
Today The Telegraph published details of over 100,000 WhatsApp messages sent between Hancock and other ministers and officials at the height of the pandemic, thanks to Oakenshott. She has defended her decision on the basis of helping the current public enquiry into the UK's preparedness, said the texts are "vital historical records", and has called for "urgent answers". So what was the straw that broke the camel's back?
The clue might be in Oakeshott's Spectator piece from early December, where she explained why she decided to work with Hancock despite disagreeing with his handling of the pandemic. "Journalists don't only interrogate people they agree with," Oakenshott wrote. "Quite the reverse. I wanted to get to the truth. What better way to find out what really happened – who said what to whom; the driving force and thinking behind key policies and decisions; who (if anyone) dissented; and how they were crushed – than to align myself with the key player? I might not get the whole truth and nothing but the truth, but I'd certainly get a good dollop of it, and a keen sense of anything murky requiring further investigation."
If today's news is anything to go by, it seems as though Oakenshott stumbled upon the murky, and decided it required further investigation. Hancock's team are furious, and the claim that Oakenshott failed to approach Hancock for comment doubles down on the betrayal. Trojan horse or turncoat, this story isn't over yet.