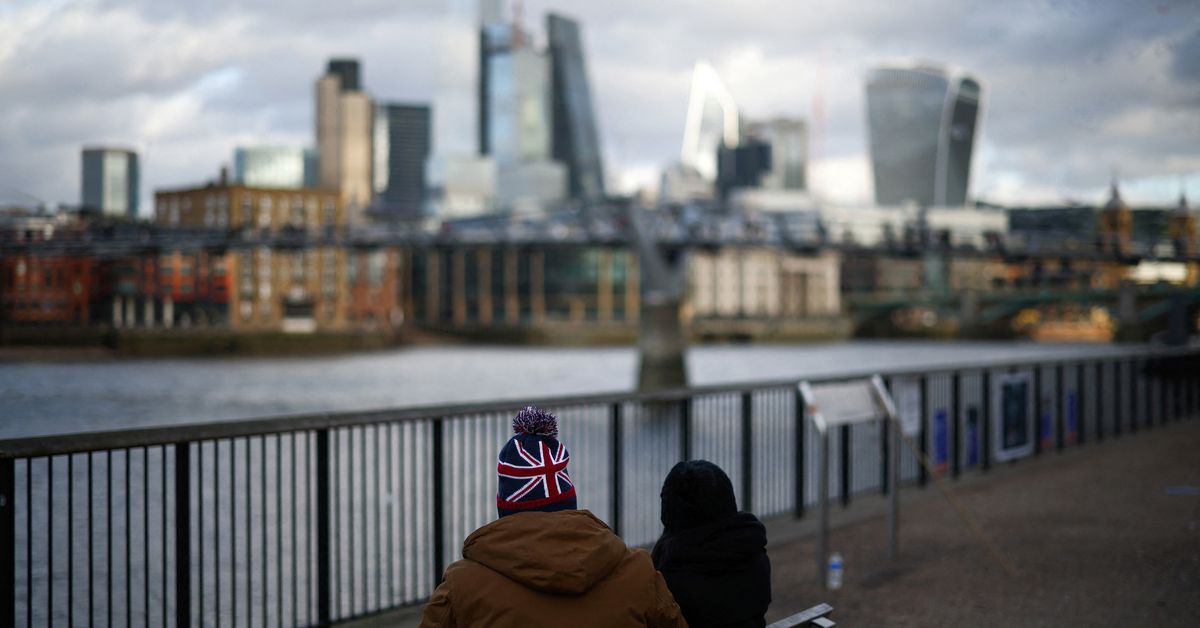 IMF slashes UK growth outlook, adding pressure on finance minister Hunt
Britain is the only Group of Seven nation to have suffered a cut to its 2023 economic growth outlook in International Monetary Fund forecasts published on Tuesday, adding to pressure on finance minister Jeremy Hunt to come up with a growth plan.
Britain's flagging economy now looks set to shrink by 0.6% this year, a sharp downgrade from previously expected growth of 0.3% in the IMF's last forecast in October.

All other G7 economies are predicted to grow this year, mostly at a stronger pace than the IMF forecast three months ago.

The IMF said Britain would struggle with a combination of factors including higher taxes announced by Hunt late last year as he tried to restore the confidence of investors after September's "mini-budget" of former prime minister Liz Truss.

Britain had also been hit particularly hard by the surge in gas prices after Russia's invasion of Ukraine as it relied on gas for much of its power generation, and it faced a shortage of workers too that was holding back the economy, the IMF said.

The Bank of England's sharp increase of interest rates to try to stamp out the risks from a jump in inflation would take its toll as well.

"All these factors taken together lead to a fairly sharp retrenchment of activity in 2023," Pierre-Olivier Gourinchas, the IMF's chief economist, told reporters.

By contrast, Britain is expected to have registered one of the highest growth rates in 2022 among European countries at 4.1%, Gourinchas said.

Petya Koeva-Brooks, deputy director of the IMF's research department, said Britain had a higher share of share of variable rate mortgages than countries such as the United States.

"So again, the transmission of monetary policy is much more immediate and quick," she said.

Britain is the only economy in the G7 not to have recovered its pre-pandemic size with Brexit widely seen as unique drag among its peers.

Responding to the IMF report, Hunt said nearly all advanced economies were facing headwinds, and that past forecasts from a range of bodies including the IMF had proven too gloomy about Britain's prospects.

"Short-term challenges should not obscure our long-term prospects," he said.

Hunt is due to announce measures that he hopes will speed up growth in a budget statement on March 15. Several senior members of the ruling Conservative Party want him to cut taxes immediately.

Last week, Hunt signalled he would stick with his tax hikes but said Brexit would help Britain to become a leader in fast-growing sectors such as the digital technology and green energy while reforms of the labour market would also boost growth.

For 2024, the IMF predicted Britain's economy would grow by 0.9%, a 0.3 percentage point increase from October's forecast but still the joint slowest in the G7 with Japan and Italy.