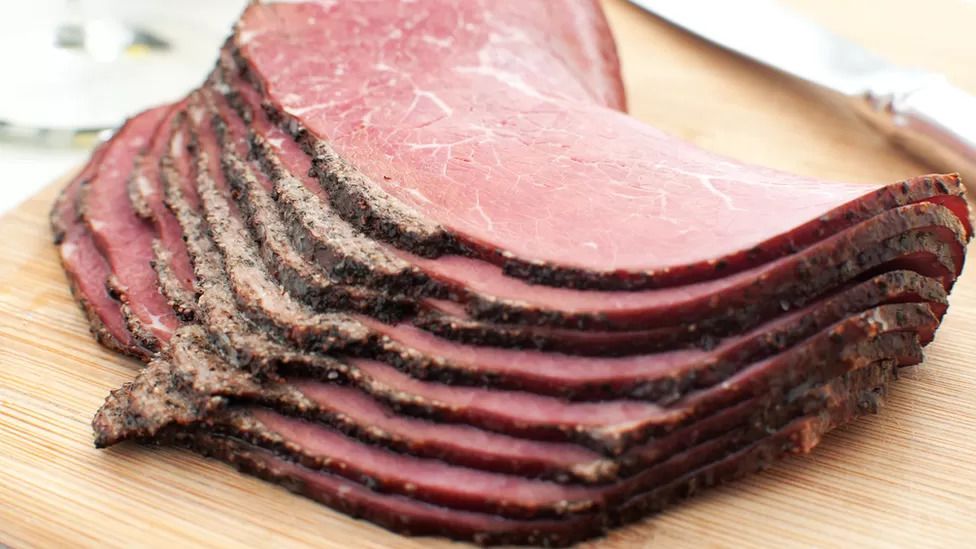 Food fraud probe into beef falsely labelled as British
The National Food Crime Unit (NFCU) is investigating potential food fraud involving pre-packed sliced beef which was labelled as British but came from South America and Europe.
A supermarket in the UK has been forced to remove products from its shelves.

The unit has declined to name the retailer or the supplier of the meat.

Andrew Quinn, deputy chief of the NFCU, said it was not food safety issue but a matter of food fraud, which it takes very seriously.

The products include pre-packed sliced beef and deli products.

Mr Quinn said: "The retailer was notified on the same day that we took action against the food business suspected of the fraud and immediately removed all affected products from their shelves.

"The retailer continues to work closely and cooperatively with the NFCU investigation to progress the case against the supplier. This is not a food safety issue but a matter of food fraud."

The BBC has contacted UK supermarkets for comment. Tesco, Sainsbury's, Asda, Aldi, Lidl, the Co-op, Waitrose, Morrisons, Iceland and Marks & Spencer said they are not the retailer that had been supplied with the beef.

Charlotte Di Cello, director of trading at Waitrose, said: "We know each and every farmer that produces our Waitrose beef. At Waitrose, higher welfare means higher welfare and British means British. These standards are fundamental to our makeup and this will never change."

The investigation - codenamed "Operation Hawk" - was made public in December by the Food Standards Agency, which is the parent body of the NFCU.

At the time it said it was looking into the directors of a company which sold large volumes of pre-packed meat to UK supermarket retailer "who pride themselves on only selling British products".

However, it did not disclose details of the probe, including what type of meat was in question.

Some trade associations told Farmers Weekly magazine, which revealed that beef was at the centre of the investigation, they were disappointed that it had taken until now for some facts to be released.

A spokesman for the Association of Independent Meat Suppliers, said: "It is only today that we have found the product concerned is beef, and it is our belief, given the popularity of sliced cooked beef across all trade channels, that its sale by food fraudsters will not have been limited to a single supermarket.

"The NFCU's current play book has the potential to damage UK overseas trade simply by their policy of a lack of transparency and industry engagement."

The NFCU's Mr Quinn said: "Any fraud investigations of this nature take time to go through evidence and bring to any outcome, including any potential prosecution.

"We take food fraud very seriously and are acting urgently to protect the consumer."