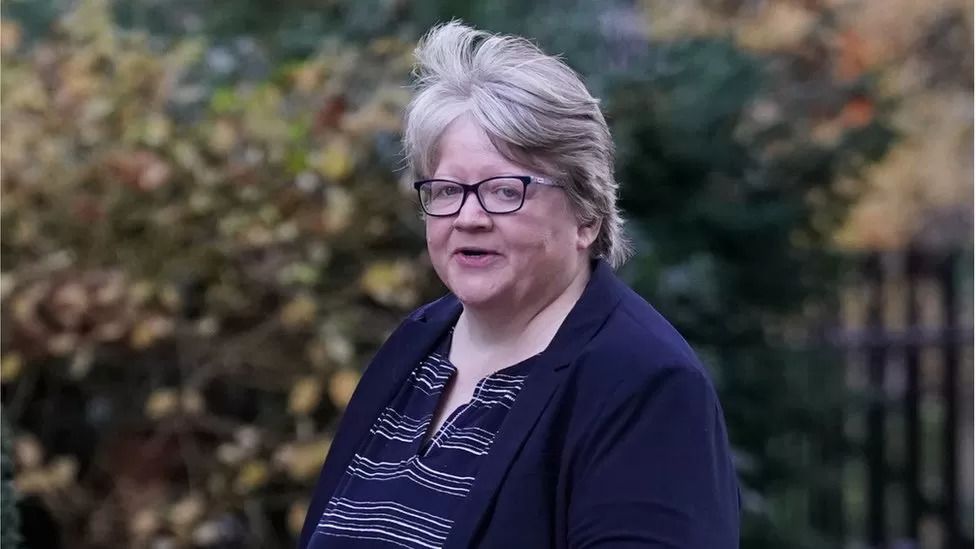 Eating turnips could help ease vegetable shortage, suggests Therese Coffey
Environment Secretary Therese Coffey has suggested turnips could be a suitable alternative while other vegetables remain in short supply.
Some supermarkets have limited sales of cucumbers and tomatoes, following shortages partly caused by extreme weather in Spain and north Africa.

Ms Coffey told MPs British consumers should "cherish" home-grown produce.

But she added that people wanted "a year-round choice" and supermarkets were trying to meet that demand.

Lib Dem leader Sir Ed Davey accused the minister of a "let them eat turnips" strategy - a reference to 18th Century French queen Marie Antionette, who supposedly responded to a bread shortage by saying "let them eat cake".

But Downing Street insisted Ms Coffey had simply been "setting out the importance of celebrating the produce that we grow here in the UK".

"We don't believe it's for us to tell people what they should or shouldn't buy," the prime minister's spokesperson said.

Responding to a question from a fellow Tory MP about eating seasonal products, Ms Coffey said: "It's important to make sure that we cherish the specialisms that we have in this country.

"A lot of people would be eating turnips right now rather than thinking necessarily about aspects of lettuce and tomatoes and similar, but I'm conscious that consumers want a year-round choice and that is what our supermarkets, food producers and growers around the world try to satisfy."

Ms Coffey has also come under fire after appearing to suggest people struggling to afford food could work more hours or improve their skills to get a higher income.

During the question session in the House of Commons, Labour's Rachael Maskell said food banks in her York constituency were running out of supplies and asked what the government was doing "to ensure that no one goes without".

Ms Coffey replied that inflation was "really tough at the moment" but noted the UK had "one of the lowest proportions of incomes being spent on food" in Europe.

She said people could also access the £842m Household Support Fund, before adding: "We know that one of the best ways for people to boost their income is not only to get into work if they are not in work already, but to work more hours or get upskilled to get a higher income."

Speaking to reporters later, Ms Maskell said: "It is shocking that the environment secretary shifted blame for food poverty onto people because they are on low wages and are poor, expecting them to work even more hours to put food on the table."

"It is time her government supported families in need, not making them work harder for a crust," she said.

Another Labour MP, Nadia Whittome, said the comments showed that the government was "utterly out of touch with working class people".

Food inflation is at a 45-year high, with grocery prices 16.7% higher than last year.