A billionaire property tycoon has been given the green light to create an eight-storey palace overlooking Hyde Park.
Cheung Chung-kiu will convert 2–8a Rutland Gate in Knightsbridge into a vast 5,782 sq metre mansion, extending the property's basement and adding a glazed dome "halo" roof.

Property experts have said it could become Britain's most expensive private home, worth some £500million when work is complete.

The building, which was originally constructed as four family homes in the 1860s, was bought by the Hong Kong-based property developer for £205m this year.

It had previously been the 45-bedroom London residence of Crown Prince Sultan bin Abdulaziz of Saudi Arabia, who died in 2011.

Westminster council this week granted planning permission for the property to be partially demolished and reconstructed, with remodelling of the facades and roof and the addition of a new fifth floor terrace with views of Hyde Park.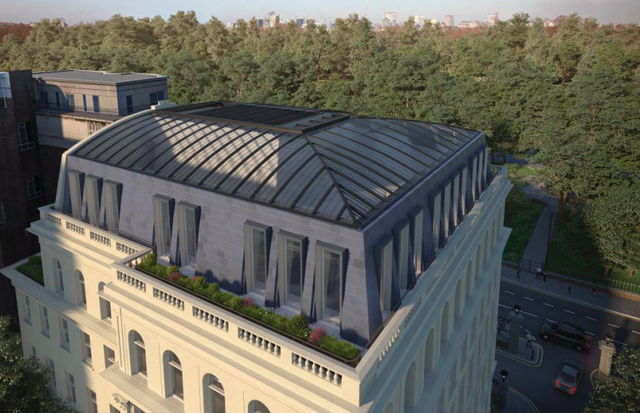 It comes after the local authority imposed a ban on new super-sized mansions over 150 sq metres in a bid to create more space for affordable homes.

Planning permission to turn the Rutland Gate address into 13 flats was granted in 2016, but they were never built.

Westminster council said it was unable to stop Mr Cheung's project because the building is still classed as a single dwelling and under planning rules it is allowed to be updated and replaced.

"In 2019 a lawful development certificate was granted demonstrating that the entire property had been used as a single family dwelling house for a period exceeding four years," the council said.

More than 140 people living nearby were consulted on the proposal and it received just two objections. The plans were passed unanimously by the town hall's planning committee on Tuesday.

Mr Cheung is the chairman of property development company CC Land, which bought the Cheesegrater skyscraper for £1.15billion in 2017 and owns a stake in Whiteleys shopping centre in Bayswater, which is currently being converted into flats.

In his application Mr Cheung's developers described the property as "dilapidated" and said he wanted to "undertake works of repair, refurbishment and alteration to return the building into beneficial use as their London family home".