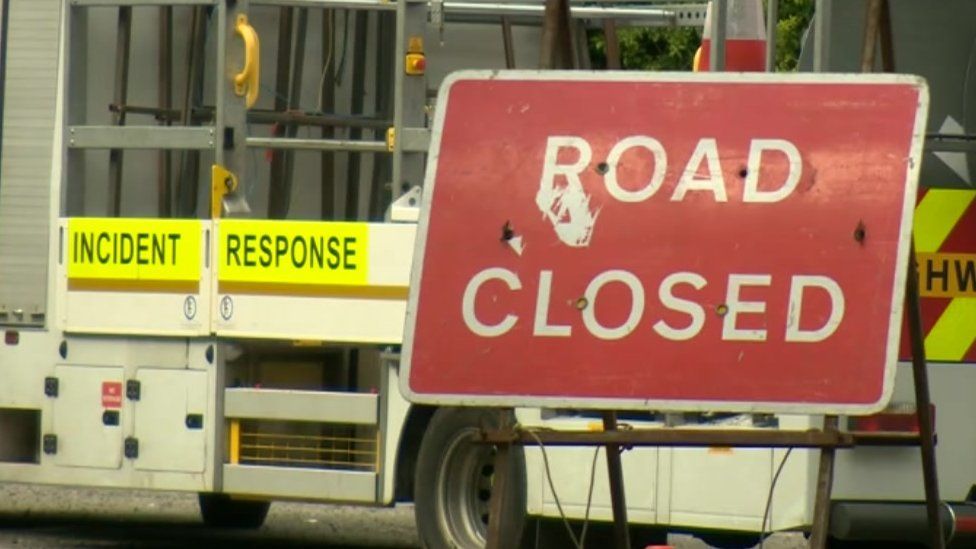 Boy, 15, arrested after three die in wrong-way M606 crash
A 15-year-old boy has been arrested on suspicion of causing a fatal motorway crash which killed three people.
A suspected stolen van had failed to stop for police before it drove the wrong way along the M606, near Bradford, and collided with a taxi.

The taxi driver, 28, his passenger, aged 48, and a male van passenger, 18, died following Monday night's crash.

The teenager, who was injured in the crash, was arrested on suspicion of causing death by dangerous driving.

He remains in hospital with serious but not life-threatening injuries, according to West Yorkshire Police.

Another 17-year-old van passenger remains in hospital, but his injuries are not believed to be life-threatening, the force said.

West Yorkshire Police said it had referred itself to watchdog the Independent Office for Police Conduct (IOPC).

The IOPC said initial investigations suggested the van was stolen and police did not follow the van onto the motorway.

Regional director Thea Walton said there would be "a thorough, independent investigation to understand exactly what has happened" and it would contact the families of those involved.