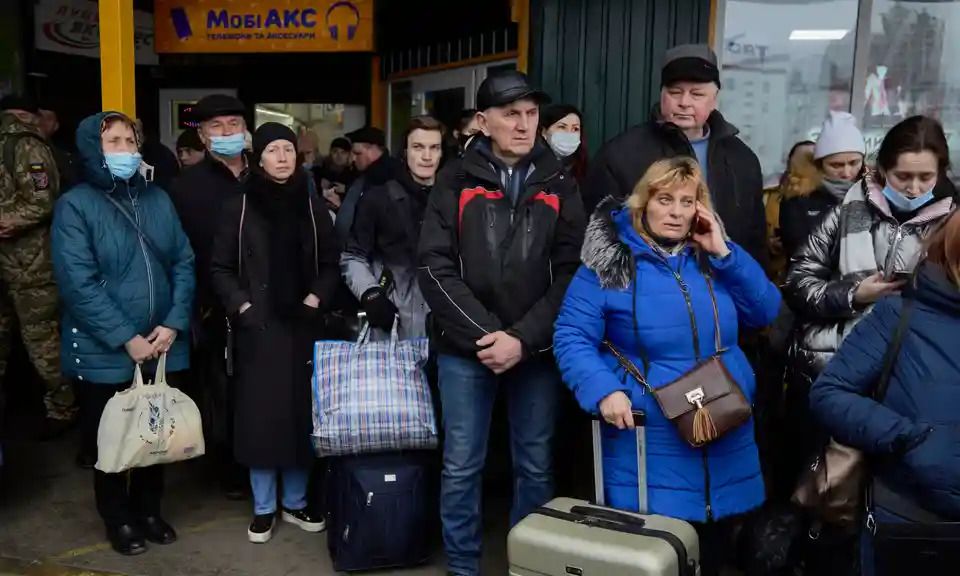 Moscow says it will let Ukrainian civilians flee…. to Russia
Russia offered Ukrainians escape routes to Russia and its close ally Belarus on Monday after weekend evacuation ceasefire attempts failed. In the besieged southern port city of Mariupol hundreds of thousands of people remained trapped without food and water under regular bombardments.
A Ukrainian negotiator urged Russia to stop its assault on Ukraine, which the United Nations said had sent 1.7 million people fleeing to Central Europe. read more

"In a few minutes, we will start talking to representatives of a country that seriously believes large-scale violence against civilians is an argument," Ukrainian negotiator Mykhailo Podolyak said on Twitter. "Prove that this is not the case."

Under the Russian offer, a corridor from the capital Kyiv would lead to Russia's ally Belarus, while civilians from Kharkiv, Ukraine's second biggest city, would be directed to Russia, according to maps published by the RIA news agency.

"Attempts by the Ukrainian side to deceive Russia and the whole civilised world...are useless this time," the Russian defence ministry said after announcing the "humanitarian corridors".

A spokesperson for Ukrainian President Volodymyr Zelenskiy said the Russian proposal was "completely immoral".

"They are citizens of Ukraine, they should have the right to evacuate to the territory of Ukraine," the spokesperson said.

A day earlier, Reuters journalists had witnessed people trying to flee the town of Irpin near Kyiv getting caught in Russian shelling.

On Monday people picked their way over the twisted ruins of a large bridge in Irpin, with river water rushing just beneath them.

"It's like a disaster. The city is almost ruined and the district where I'm living (there are) no houses which were not bombed," a young woman leaving with her children told Reuters.

Russia denies deliberately targeting civilians. It calls the campaign it launched on Feb. 24 a "special military operation" to disarm Ukraine and remove leaders it describes as neo-Nazis. Ukraine and its Western allies call this a transparent pretext for an invasion to conquer a nation of 44 million people.