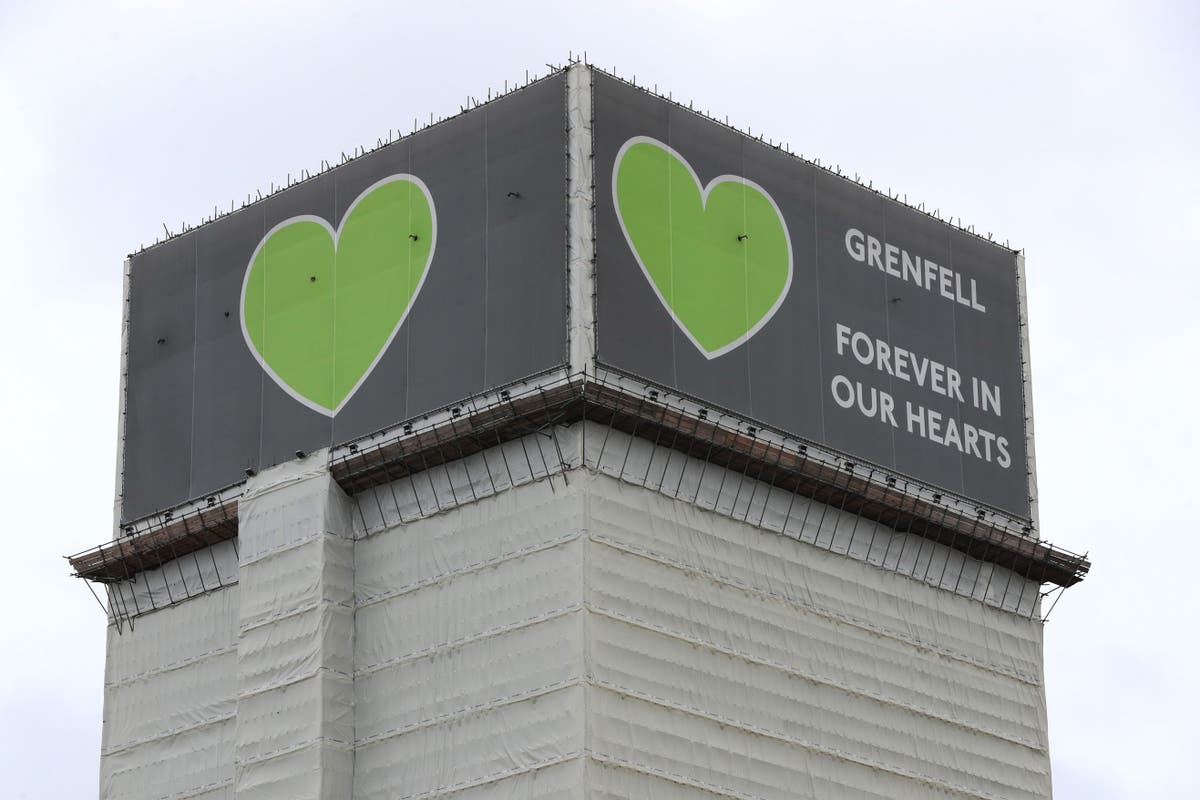 London firefighter took selfie outside Grenfell Tower and used it for Tinder profile
A London firefighter took a selfie outside Grenfell Tower immediately after the tragedy and used it for his Tinder profile, a London Assembly meeting has heard.
The shocking incident came to light in a hearing of assembly members in the aftermath of a damning review into the London Fire Brigade's culture which found the organisation was "institutionally misogynist and racist".

Speaking on Wednesday, report author Nazir Afzal said he was still receiving evidence of shocking behaviour even after the report.

He said: "In the immediate aftermath of Grenfell while the fire had just been raging, a male firefighter had a selfie taken of himself outside the building which he then used as his Tinder profile.

"He was quickly told to get rid of it, he was subsequently given, I understand, words of warning. The question you have to ask yourself is, How do you feel entitled to do that?

"Why did he feel entitled to do that when 72 lives had been lost in the building, including 18 children and he felt what was more important was how he would look to other women on his social media site."

Mr Afzal, a former chief prosecutor who has previously been on an Al Qaeda hitlist, said he sought counselling after hearing firefighters harrowing testimony of the Brigade's culture in his review.

Commissioner Andy Roe apologised to the family of Jaden Francois-Esprit whose death while a serving LFB firefighter triggered Mr Afazal's review.

Mr Francois-Esprit's mother had been listening from the public gallery.

Addressing her, Mr Roe said: "I can only apologise to you and your family. The London Fire Brigade let you and your son down in almost every aspect".

He added: "Seeing you here, I can only apologise to you now for the public record and hope that this report and the action we will take subsequent stand as some sort of recompense for the terrible loss you have endured."

Assembly members were told that there were two complaints against London firefighters where potential criminal investigations could be launched.

Responding to questions, Tim Powell, the Brigade's Director of People said: "They are people that have done things that have the potential to be criminal acts.

"We have been made aware of them and we're conducting our own investigations in terms of suitability for employment. The police are doing a separate investigation in terms of whether they should be prosecuted."

These cases were recent while another incident has recently come to light which is historical, he said.

Commissioner Roe said he expected more criminal investigations into London firefighters as more stories came to light.

"It will not surprise me if we do end up with complaints that result in criminal investigations," he said.