Government adviser says city can look into Macau's system with mainland China, where quarantine-free travel is stopped if one Covid-19 infection is found in the community.
Hong Kong may need to follow in Macau's footsteps and set up a suspension mechanism for quarantine-free travel with mainland China when the border fully reopens, a government pandemic adviser has said, meaning just one local Covid-19 case could trigger the measure.

But some other health experts said Hong Kong could adopt a more relaxed rule given its higher flow of international travellers, and suspend quarantine-free arrangements only when there were signs of community transmission.

Chief Executive Carrie Lam Cheng Yuet-ngor on Sunday said Hong Kong and the mainland authorities would need to agree during talks on fully reopening the border on specific circumstances that would trigger a suspension.

Discussions on how to resume quarantine-free travel have increased in recent weeks, with officials and experts from the mainland and Hong Kong meeting in Shenzhen late last month.

Hong Kong authorities confirmed seven more Covid-19 cases, all imported, on Monday. They included a foreign domestic helper from the Philippines and a seafarer from Montenegro, bringing the tally of infections to 12,268, with 213 related deaths.

Although the case of a 48-year-old airport porter on Friday ended the city's 51-day streak of zero local infections, Lam assured the public it had not affected overall negotiations with the central government on fully reopening the border.

Professor David Hui Shu-cheong, who advises the government on its pandemic response, on Monday said Hong Kong could take reference from the mechanism between Macau and the mainland.

"[Quarantine-free travel] will need to be stopped if there is one case in the community," Hui said. "There may be more than one infection after finding the first case."

He said the city had generally been doing well in keeping local cases at bay in past months.

"We need to reassure the mainland, which said we cannot raise its Covid-19 risks," added Hui, who attended the Shenzhen meeting.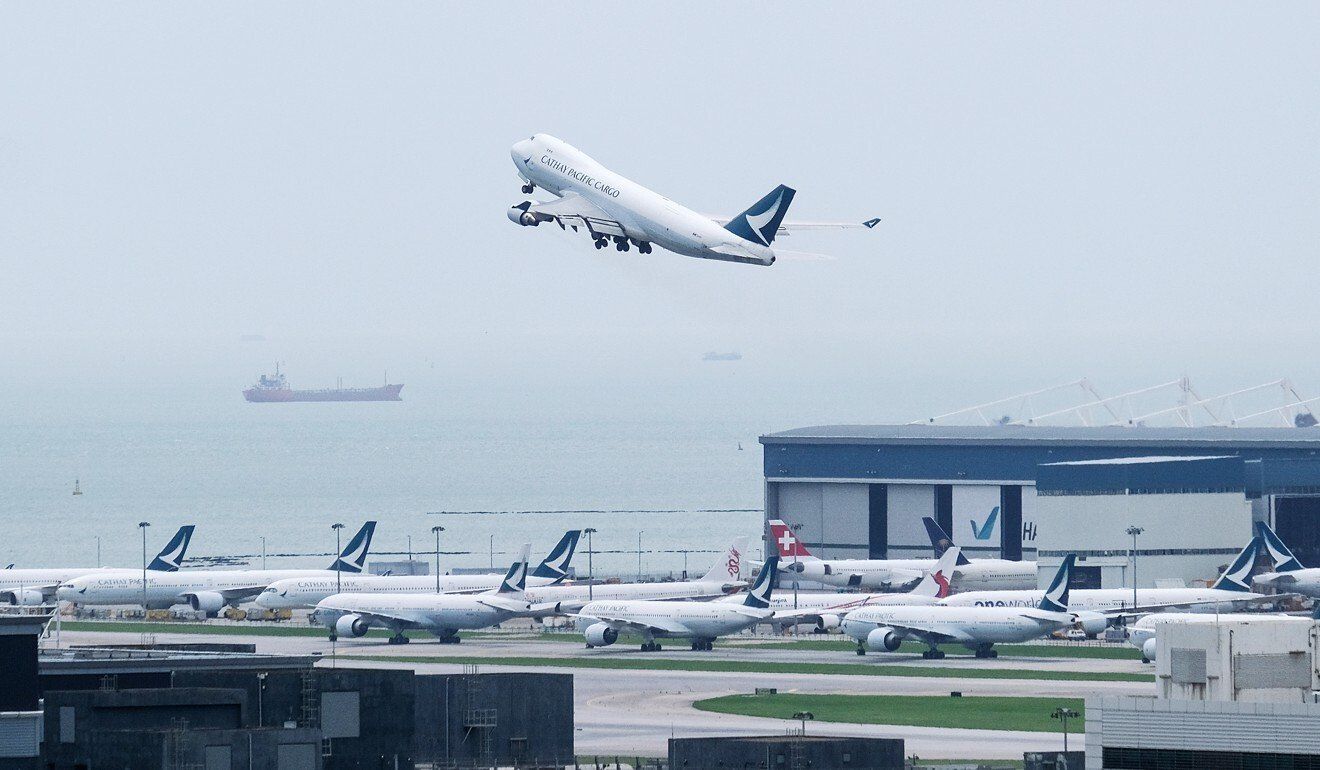 Dr Joseph Tsang says Hong Kong should have its own mechanism, given it has more international travellers than Macau and greater flow of people with the mainland.

Infectious disease specialist Dr Joseph Tsang Kay-yan agreed Hong Kong could look at Macau's mechanism, although a looser system would be more feasible.

"I would not support triggering the mechanism with just one case, but if there is another case unrelated to the first one, then it's worth doing," Tsang said. "It may indicate there is a risk in the community."

He said also looking at whether quarantine-free travel should be suspended when a cluster had more than three cases, suggesting a wider spread of the virus, was another factor worth considering.

Hong Kong should have its own mechanism, given it had more international travellers than Macau and greater flow of people with the mainland, Tsang added.

"If quarantine-free travel is suspended frequently, it will have a big impact on Hong Kong's economy," he warned.

Respiratory medicine expert Dr Leung Chi-chiu said he believed a suspension of arrangements could take place when there were signs of community transmission. That meant the trigger would be just one unexplained case with transmission risks, or two unrelated infections in the community.

Lam on Monday, meanwhile, defended the city's strict Covid-19 travel restrictions, which had frustrated international business.

She said even a single death from Covid-19 would cause "major concern in society", and that she was "duty bound to protect [the] people."

"In dealing with a public health crisis, we have a lot of factors to take into account, it cannot just be on the single factor of [being] a financial centre," she said in an interview with Bloomberg Television.

The Centre for Health Protection said further investigations into the case of the airport porter, whose source of infection remained unclear, revealed that a sample taken from the handle of a microwave oven in a staff common room tested positive to the coronavirus.

But as the amount of virus was very low, the findings suggested the infected worker could have contaminated it.

Staff who had been in contact with the microwave would be put under compulsory quarantine, though the authorities did not reveal how many people were affected.

No other infections related to the worker have been detected so far.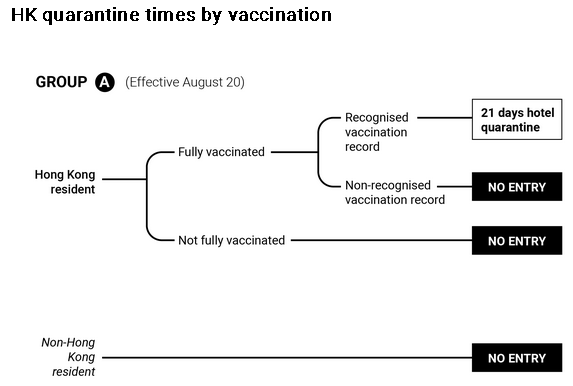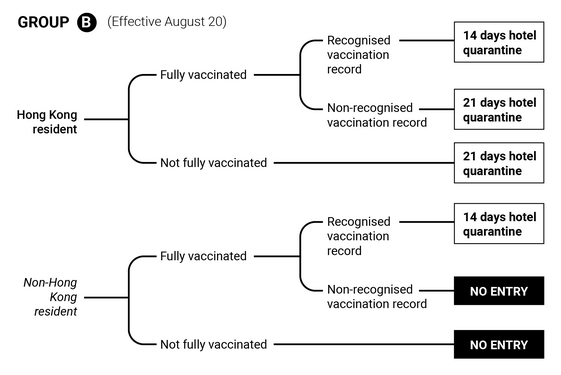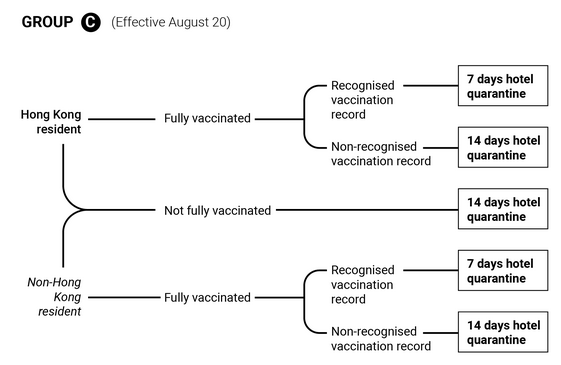 The Environmental Protection Department said it would continue to collect and test sewage from areas near Golden Lion Garden in Tai Wai, where the airport worker lives, after positive samples were revealed to the public over the weekend.

"At the moment the possibility of seeing more infections in that area cannot be ruled out," the department said, adding the government would consider mandatory testing if samples consistently tested positive.

Hong Kong will start recognising vaccination records issued by Sri Lanka, which is deemed a high-risk country for Covid-19, from Wednesday. Records issued by more medium-risk jurisdictions, including Guernsey, Jersey and some British Overseas Territories such as the Falkland Islands and Gibraltar, will also be newly recognised.

Meanwhile, 350 quarantine slots for domestic helpers at the Penny's Bay facility were snapped up in three minutes when they opened up for reservations on Monday at 9am.

Helpers, mainly from the Philippines and Indonesia, are among travellers from high-risk countries subject to three weeks of quarantine. They need to be isolated at either of two designated facilities upon arrival. Last month, the 800 rooms on Lantau Island were also gone within minutes of reservations opening.