EXCLUSIVE: Suella Braverman told the Standard that 'real change is needed now' in the Met to stop offenders like Carrick 'slipping through the net'
Home Secretary Suella Braverman has demanded that the Metropolitan Police show it is "rooting out the rapists" as London reels in shock at the horrifying crimes committed by sex fiend officer David Carrick.

Speaking to the Evening Standard, she stressed that "real change is needed now" to stop offenders like Carrick "slipping through the net" and using positions of power to carry out "sickening crimes".

His campaign of sex offences would "inevitably undermine" the trust that the public has in the capital's police, she added.

Her comments came as Met Commissioner Sir Mark Rowley admitted he could not promise women in London that police officers to whom they report crimes were not themselves sex offenders.

But he vowed to "ruthlessly" identify hundreds of officers or staff who needed to be kicked out of the force. Some 1,000 previously examined complaints of sexual or domestic abuse involving 800 officers were being urgently re-examined with the failings in the Carrick case indicating that further mistakes were likely to be uncovered.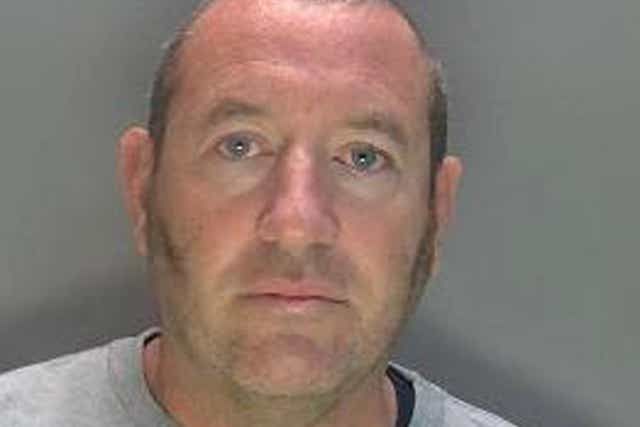 David Carrick
The 48-year-old, once a trusted armed officer in the Parliamentary and Diplomatic Protection Command, has been revealed as one of Britain's most prolific sex offenders.
Ms Braverman said: "David Carrick's heinous crimes will have shocked and appalled people across London.
"I spoke to Commissioner Sir Mark Rowley yesterday and discussed how the Met Police have an effective plan in place to rapidly improve their vetting processes.
"But they must now deliver it and show evidence that it has worked to root out the rapists and sex offenders so people like this cannot remain part of our capital's police force and can no longer slip through the net.
"It is simply unthinkable that women in London, and across the UK, continue to be left at risk by failings which allow such devious offenders to carry out these crimes which have such a devastating impact on victims.
"Real change is needed, and now."
In the Commons Ms Braverman announced the parameters of a review into police dismissals will be published on Tuesday and the Carrick case included in the investigation.
"Yesterday was a dark day for British policing, " she said in reference to the Carrick case, adding "it's imperative that this cannot happen again".
The Home Secretary also praised the "extraordinary strength and courage" of Carrick's victims.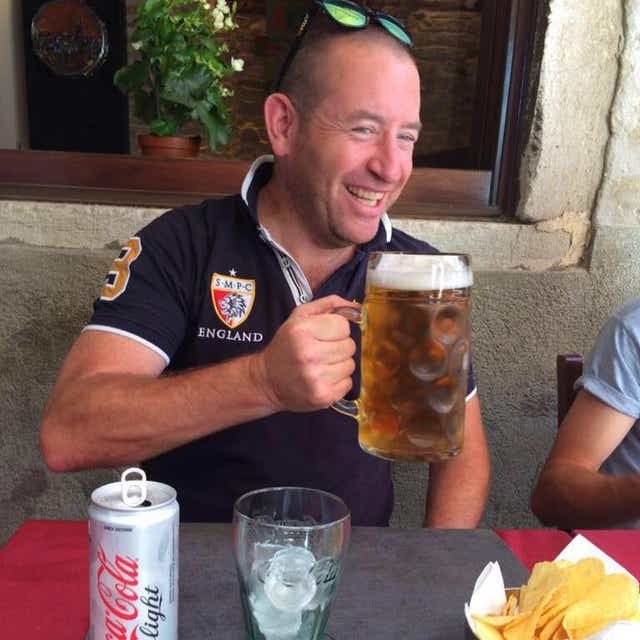 David Carrick on Monday admitted 49 charges against 12 different women

Carrick, nicknamed "Bastard Dave" by colleagues, on Monday admitted 49 charges against 12 different women.

They include rape, false imprisonment, possession of an imitation firearm and coercive and controlling behaviour. Charges relating to a 13th victim were dropped.

He is due to be sentenced on February 6 and faces life imprisonment.

Astonishingly, he was allowed to remain a Met officer, on restricted duties, despite an allegation of rape against him made in July 2021, when the force was vowing major reforms in the wake of the Wayne Couzens scandal.

Carrick's offending spanned from 2003 to 2020, mostly taking place in Hertfordshire, where he lived.

As an armed officer he policed parliamentary and government buildings, boasting of guarding Boris Johnson, and was only suspended after a second rape complaint was made against him in October 2021.

Scotland Yard failed to sack him despite nine incidents, including allegations of rape and domestic violence, coming to police attention over his two decades of offending.

Met Police officer Couzens murdered Sarah Everard, 33, after kidnapping her as she walked home from a friend's house in south London on 3 March 2021. He was jailed for life.

After Carrick's guilty pleas and with the Met's reputation so badly damaged, Sir Mark took to the airwaves this morning to explain how he would seek to win back Londoners' trust.

"We have let London down," he said.

"I need to fix that and I'm changing the leadership team, getting more resources into this."

He was pressed on ITV's Good Morning Britain by presenter Susanna Reid on how women reporting a sexual offences can know that the officer that they are speaking to is not accused of something similar to Carrick, or tolerating comparable behaviour in their department.

Sir Mark responded: "I'm not going to make a promise that I can't stick to.

"I'm going to put in place ruthless systems to squeeze out those who should not be with us."

Later, on BBC Breakfast, he admitted that while there were tens of thousands of "fantastic" officers, hundreds needed to be kicked out of the Met.

All 45,000 Met police and staff were being re-vetted to identify others unfit to be in the force and that 250 cases involving potential misconduct had been generated by an internal appeal for information about suspected wrongdoing.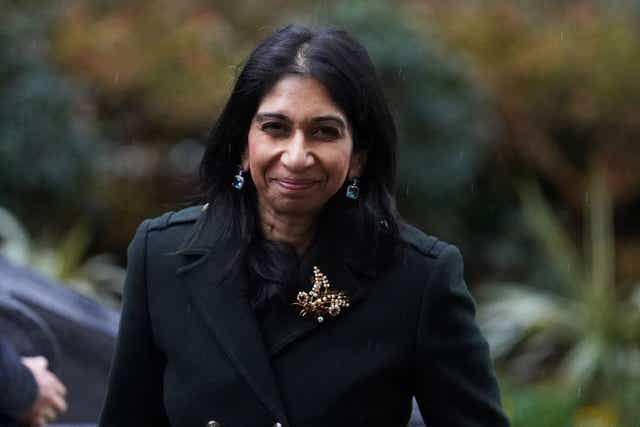 Home Secretary Suella Braverman

Officers were being "systematically" reviewed if they had "historic flags" against them for potentially being involved in sexual violence or domestic abuse, he added.

Sir Mark said he would write an open letter to the Home Secretary and Mayor Sadiq Khan on 31 March detailing the progress achieved by then.

He also repeated his dismay at the Met's failure to remove Carrick from the force far earlier and admitted that he could not defend the "incomprehensibly weak and wrong decision" not to remove him from restricted duties after there was found to be insufficient evidence to bring charges over a 2021 rape allegation.

He added: "What's gone on has been absolutely sickening. We've let individuals down and we've let London down. It's completely understandable that women will think how much can I trust police? It's not a good situation.

The Commissioner's pledge came as there were calls on Tuesday for a public inquiry into misogyny in policing and for the Met to be restructured in the same way that the former Royal Ulster Constabulary was reconstituted.

Labour's shadow home secretary Yvette Cooper also criticised government inaction, saying that ministers had "failed to introduce any new national standards or requirements or any serious changes to police vetting, conduct and misconduct processes" and that there had been "a total lack of leadership from the centre" to help Sir Mark deliver his promised reforms

Baroness Casey, who is conducting a review of the Met's standards in the wake of the Couzens scandal, called for the Home Secretary to launch an inquiry into the Carrick case.

Her interim report found allegations of sexual offences, racism, misogyny and homophobia against officers were badly mishandled.

Sir Mark, who took control of the Met in September after Dame Cressida Dick was forced out of the job after a number of scandals, admitted that rooting out corrupt officers, or those who abuse their position, had not been the force's "highest priority" in recent years.

But he sought to reassure the public that Carrick, and offenders with a similar background, would not pass vetting to become officers now.