The forecasts for the property market are currently as chilly as the weather outside – pundits are predicting prices in London will fall anywhere between five or ten per cent this year – but that does not mean every postcode will feel the crunch.

Locations with great transport links, inward investment, or the kind of slow burn regeneration that a burgeoning cluster of independent shops and cafes can create, have a habit of outperforming underlying market trends.

At the very least they will be well placed to bounce back strongly when the housing market returns to recovery mode.

Here are four London neighbourhoods worth watching in 2023.


Penge, SE20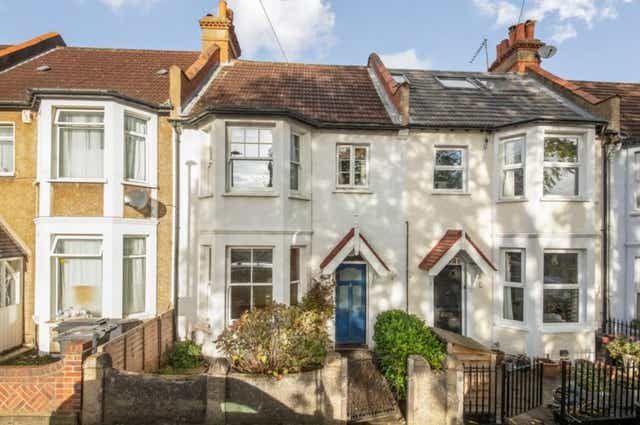 £700,000: this three-bedroom terraced house on Kingsdale Road in Penge

As buyers turn to south-east London looking for more bang for their buck this backwater the wrong side of Crystal Palace Park is starting to gain significant traction thanks to its good value, well-built Victorian townhouses, cottages, and period conversions.
You might also be able to pick up one of the area's very pretty former almshouses, which have been converted into two-bedroom houses.
The plus points of Penge are its two stations, east and west. Trains to either Victoria or London Bridge take around 20 minutes (Zone 4).
Most local primary schools hold "good" reports from Ofsted – and Harris Primary Academy Kent House is "outstanding". For older pupils the Harris brand also prevails with its Academy secondary schools in nearby Upper Norwood and Beckenham also getting top marks from the school's watchdog.
On the downside Penge High Street is dreary – fast food and discount stores outnumber anything more fun – but it would meet all your everyday needs.
The Crystal Palace triangle is a short walk away, and there are also signs of a café culture evolving on Maple Road with local institution Bistro Chez Yves and the Blue Belle Café.
Price wise Penge has also seen the cold chill of the downturn start to bite, with prices down one per cent this year, according to Hamptons. To put that into perspective, however, it has seen growth of 82 per cent over the last decade.
Rotherhithe, SE16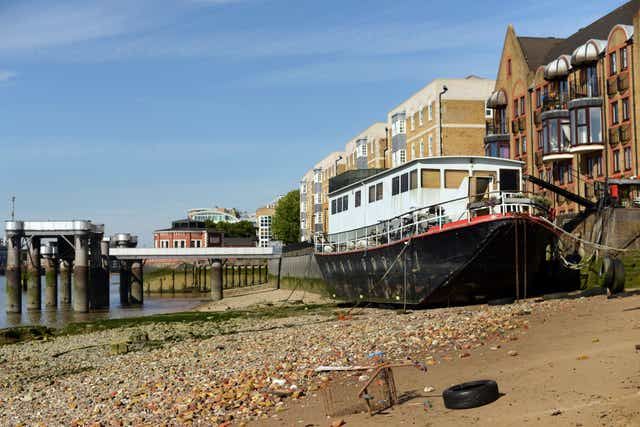 Rotherhithe is set to benefit from neighbouring Canada Water's regeneration
Set on a bend of the River Thames, with amazing views over Canary Wharf, this former Elizabethan dock has so far missed out on the regeneration which has swept through neighbouring Bermondsey.
"My frustration with this area is that we have not moved with the times," said Michael Petherbridge, area manager at Oliver Jacques estate agents. "The clientele has changed – it is mostly young professionals working at Canary Wharf – but we do not have the bars and restaurants."
All that is set to change though, thanks to a £3.3bn regeneration plan at neighbouring Canada Water.
Over the next 15 years developer British Land will transform 53 acres of riverside land into a modern new town centre, with 3,000 new homes, and around three million sq ft of shops, restaurants, leisure and entertainment space, and offices.
Homes at The Foundling, the first section of the development, go on sale in early 2023 (thefounding.co.uk), ahead of completion next year and later in the year a new boardwalk will open around Canada Dock itself.
"I think that when people start to see the development, which is finally going to create a real high street, their view of the area will change," said Petherbridge.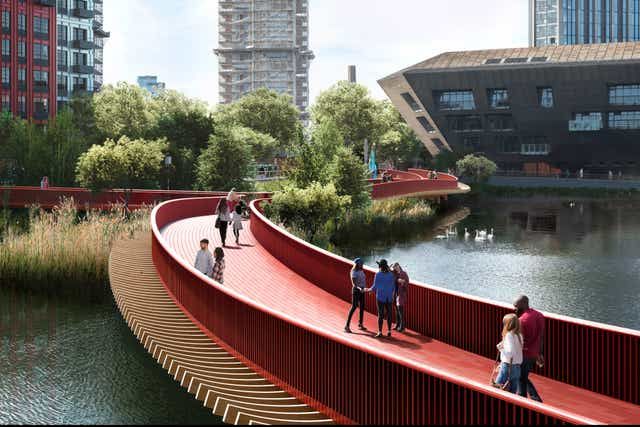 Canada Water
What they will also find is good transport links with three nearby stations – Rotherhithe, Surrey Quays, and Canada Water. And a combination of Stave Hill Ecological Park and Southwark Park means it is a lot greener than most riverside neighbourhoods.
Weekends can be spent learning to sail, paddle board, or windsurf at Surrey Docks Fitness and Water Sports Centre, or drink at waterfront pubs like The Angel and The Mayflower.
Rotherhithe's property is an endearing patchwork of converted factories, some very grand Georgian ship builders' houses, streets of modest terraces, modern waterfront apartments (and some more dated buildings from the 1980s and 1990s).
So far regeneration hasn't translated into outperforming house price growth – values inched up two per cent last year, found Hamptons, and by 49 per cent in the last decade.
Petherbridge estimates that a two-bedroom flat with water views would currently cost around £500,000 to £600,000. "In Canary Wharf for that price you would be looking at a one bed," he said. "We are still undervalued, because Rotherhithe is a bit undiscovered."
Finsbury Park, N4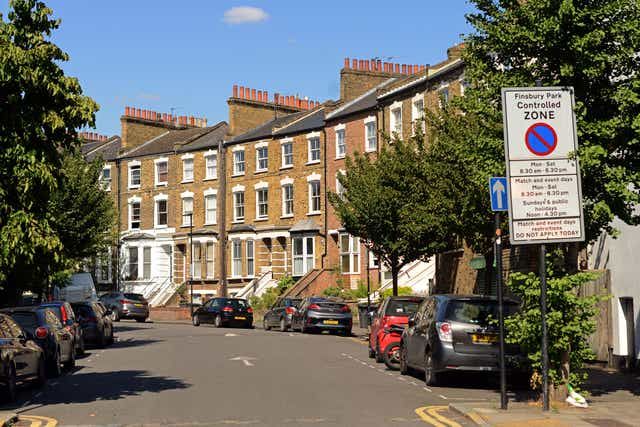 Houses on Ennis Road in Finsbury Park

Buyers priced out of Islington and Camden have increasingly started to consider the once-basic Finsbury Park and, perhaps as a result, the range of cafes, shops, bars, and restaurants along Stroud Green Road and Blackstock Road has got better and better.

A Zone 2 neighbourhood once dominated by cheap wholesale fashion shops and men selling counterfeit cigarettes now offers wine bars, coffee shops, sourdough pizza, delis, and gastropubs.

The eponymous park is packed on sunny days, and Finsbury Park is also close to the Woodberry Wetlands nature reserve and Clissold Park.

Michele Monticello, a partner at Michael Morris estate agents, has noticed the area change radically over the 20-plus years he has been selling homes there. "There are a lot more independent restaurants and places to eat," he said.

And while the area certainly hasn't reached peak hipster the buyer demographics have also changed as prices grow. "Before, it used to be quite an arty area with lots of artists and musicians," said Monticello. "Now you tend to have a more conventional type of professional, working in law or banking."

This kind of change is inevitable if you consider what a home in Finsbury Park costs nowadays.

With prices up five per cent in the past year and 72 per cent since 2012 a two-bedroom flat without a garden would come in at £500,000 to £600,000 (although Monticello said that during the pandemic garden flats were changing hands for £800,000 or £900,000). And one of its elegant four bedroom townhouses would set you back around £1.8m.

This, however, is still a lot cheaper than living off Upper Street and Monticello anticipates that as more small businesses open Finsbury Park could become a similar sort of destination suburb.


Brent Cross, NW4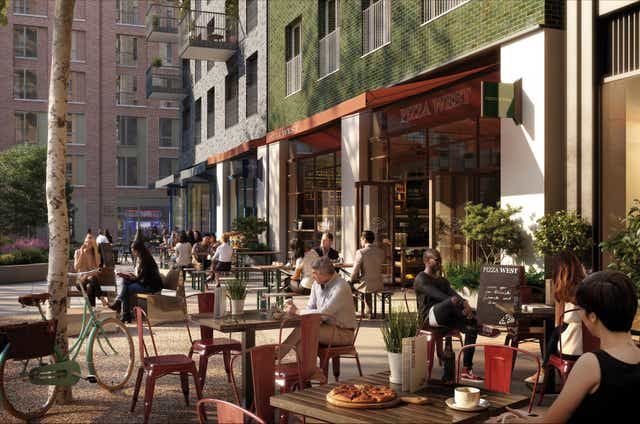 How Brent Cross Town should look when finished

This impressive attempt to create a brand new 15-minute city on a gloomy brownfield site straddling the North Circular Road in north west London is well underway.

The £8bn project will eventually see 6,700 new homes built on a 180-acre site, along with parks and playing fields, sports facilities, office space, restaurants, shops (including a redevelopment of the existing Brent Cross Shopping Centre), and new leisure and cultural facilities.

And the whole site will, promises developer Related Argent, be carbon neutral by the end of the decade.

A massive milestone in the evolution of this monster 15 to 20 year project will be realised early this year when Brent Cross West station opens. It will join the Thameslink line with services to King's Cross taking just over 10 minutes.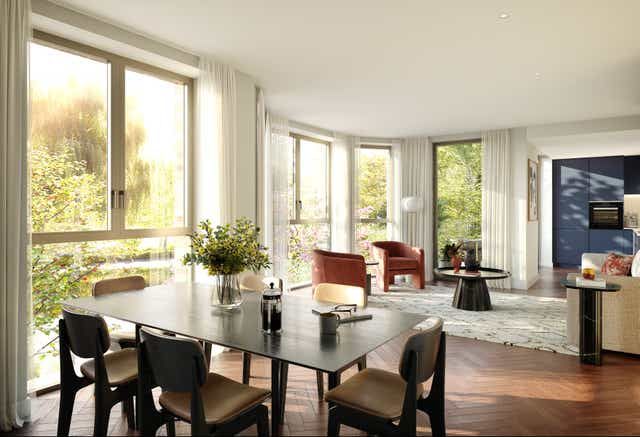 From £400,000: homes in Brent Cross Town start at that price for a studio
The first homes at Brent Cross Town are already on sale, with guide prices starting at £400,000 for a studio, £430,000 for a one bedroom flat, and £585,000 for a two-bedroom flat (brentcrosstown.co.uk). The first residents are due to move in in 2025.

Or buyers could attempt to cling to the coattails of the development by house hunting just north of the site where Hendon's streets of good value early 20th century houses should start to see the benefit as BCT evolves. Expect to pay around £600,000 to £700,000 for a three bedroom house.

Local prices are already on the rise, up almost seven per cent in the past year, and by 64 per cent in the last decade, according to research by Hamptons.