A Conservative member of the House of Lords, whose peerage was forced through last year by the embattled United Kingdom (UK) Prime Minister Alexander Boris de Pfeffel Johnson aka 'Boris' despite his role in a cash-for-access scandal, has handed the prime minister's party half a million pounds.
According to Business Insider on June 3, 2021, Lord Peter A. Cruddas donated £500,000 to the Conservative Party's central office on February 5, 2021, only three days after he was introduced into the House of Lords where he now sits as a Conservative peer, the latest Electoral Commission records show.


Johnson undermines vetting process

Businessman and philanthropist Cruddas was nominated to become a member of the House of Lords by Mr Johnson in December 2020, despite objections from the House of Lords Appointments Commission, an independent group that vets nominations.

The Appointments Commission was unable to support the nomination owing to concerns over allegations made following an investigation by undercover reporters from the Sunday Times after he offered them access to the then Prime Minister David W.D. Cameron in exchange for £250,000 in donations.

Johnson's decision to overrule the Appointments Commission was the first time their advice had been overruled.

The UK PM, already facing allegations of corruption and cronyism, including over his handling of the COVID-19 pandemic and awarding of PPE contracts, has been heavily criticised for collecting monies from Cruddas.


A separate rule for Johnson's party?

The opposition Labour Party said the donation raised serious questions.

"The Conservative Party that brought us allegations of cash for access when Peter Cruddas was Treasurer seems to have turned its attention to peerages," Anneliese Dodds MP, Labour Party Chair, said in a statement.

"Whether it's handing out taxpayers' money to their mates or giving peerages to disgraced donors, there is always one rule for the Conservatives and their chums and another for the rest of us."

Professor Liz David-Barrett at the University of Sussex's Centre for the Study of Corruption said: "This is yet another example of the Prime Minister disregarding advice from the public bodies that are there to uphold standards in public life, in this case ignoring the fact that Peter Cruddas is understood to have failed the vetting process. That completely undermines these public bodies and puts the UK on a very slippery slope of declining standards.

"We will never know whether there is a link between political donations and elevations to the Lords, because those conversations happen in secret. But in this case, the timing will lead people to draw the conclusion that there is a link," David-Barret said.


Boris scandals

The Johnson's United Kingdom (UK) government has maliciously frowned upon the [British] Virgin Islands as corrupt and has sponsored a Commission of Inquiry called by controversial ex-governor of the VI and buddy of PM Johnson, Augustus J. U. Jaspert, in the height of the global coronavirus pandemic.

Johnson; however, has been dodging a CoI into alleged corruption and negligence in his handling of the COVID-19 pandemic.

Scandals; however, continue to mount against Johnson.

QZ.com listed some of them in April 2021.


The furniture at 11 Downing Street

Britain's Electoral Commission, a powerful independent body that regulates political finances and decides how elections should be run, announced on April 28, 2021, that it is investigating Johnson over who paid for the furniture in his apartment at 11 Downing Street, next door to the UK's seat of power. It's not exactly Watergate, but it could be damaging.

On his blog, Cummings alleged that Johnson had a "possibly illegal" plan for political donors to pay for renovations, over and above the £30,000 ($42,000) all prime ministers get for home improvements. All donations must be accounted for, and comply with strict rules. Today, the prime minister claimed he'd "personally…covered the costs."

But his worst crime, for some voters at least, may be that he and his partner reportedly disparaged the decor left by his predecessor, Theresa M. May. The furniture was from John Lewis, the British middle class's favorite department store, and neither cheap nor poor quality.


The "pile of bodies" in the wake of Covid-19

The UK was slow, and the government reluctant, to impose a second national lockdown in October 2020. Multiple sources reported this week that Johnson said he'd rather see "bodies pile high in their thousands" than restrict the country again. He denied saying it.

The official UK Covid-19 death toll stands at more than 152,000.


The European Super League

Johnson led the UK out of Europe, building up a huge amount of political capital with Brexit voters. He also stridently opposed plans for a European Super League, the universally criticised soccer tournament that was over before it began.

But it later emerged that he had met Ed Woodward, the executive vice-chairman of one of the rebel teams, Manchester United, in a corridor at 10 Downing Street, days before the league was announced. This raised questions about how much the prime minister knew before the explosive plans were revealed, and whether he'd actually supported it before the backlash became apparent.


The vacuum cleaner magnate

At the start of the pandemic, the prime minister needed to secure ventilators for the UK. It's no surprise that he went to James Dyson, of vacuum cleaner fame, a Brexit ally and one of Britain's best-known innovators.

The problem was that Dyson wanted to make sure his workers were not liable for additional taxes for coming to the UK, and texted Johnson directly to ask him what could be done "in support of this national emergency." The response from Johnson? "I will fix it."

To avoid possible corruption, there are rules that govern lobbying, and also the way that such requests ought to be communicated. Most people can't just text the prime minister, even if there's no material gain, as in this case. It never looks good when leaders make secret promises to billionaires. And in the end, the UK didn't even need Dyson ventilators.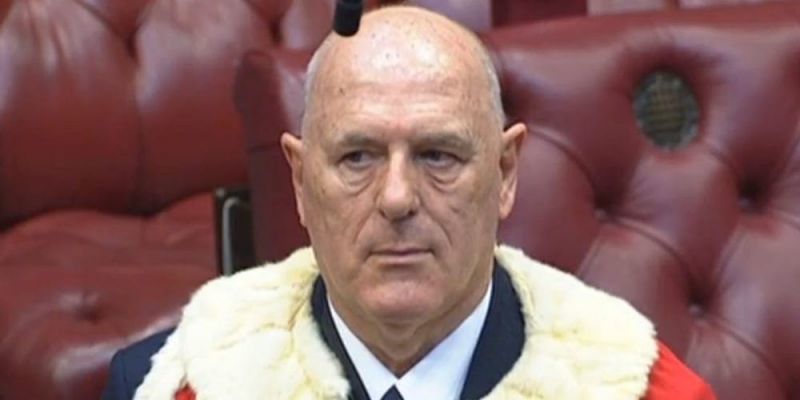 Conservative Party donor Peter A. Cruddas is sworn in to the House of Lords at a ceremony of introduction at the House of Lords, London. Picture date: Tuesday February 2, 2021.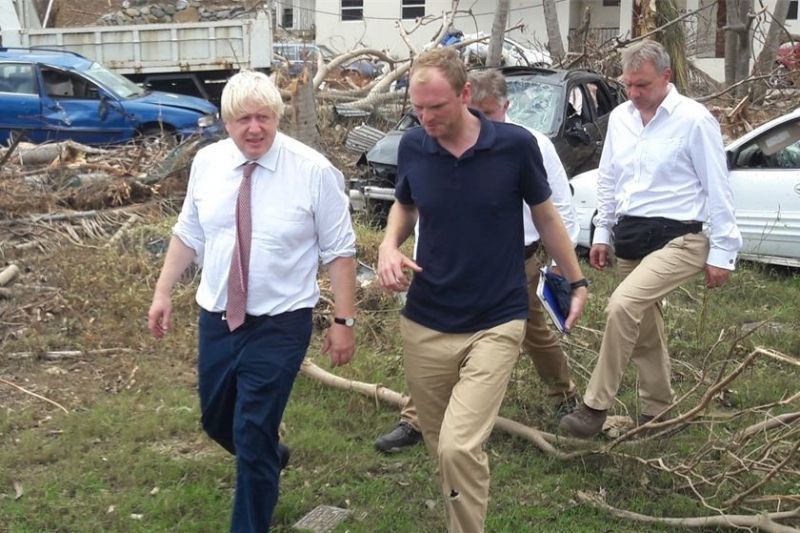 The Johnson's United Kingdom (UK) government has maliciously frowned upon the [British] Virgin Islands as corrupt and has sponsored a Commission of Inquiry called by controversial ex-governor of the VI and buddy of PM Boris Johnson, Augustus J. U. Jaspert, right, in the height of the global coronavirus pandemic.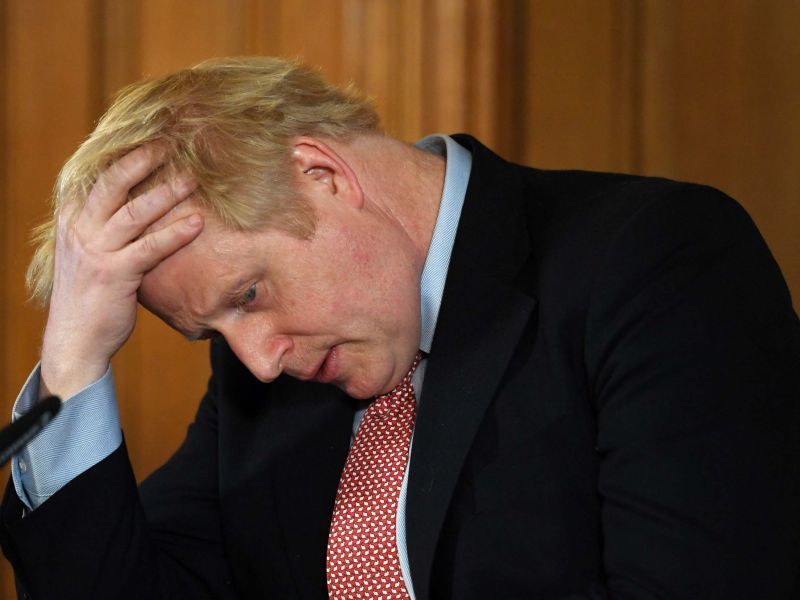 Scandals continue to mount against United Kingdom Prime Minister Alexander Boris de Pfeffel Johnson aka 'Boris'.