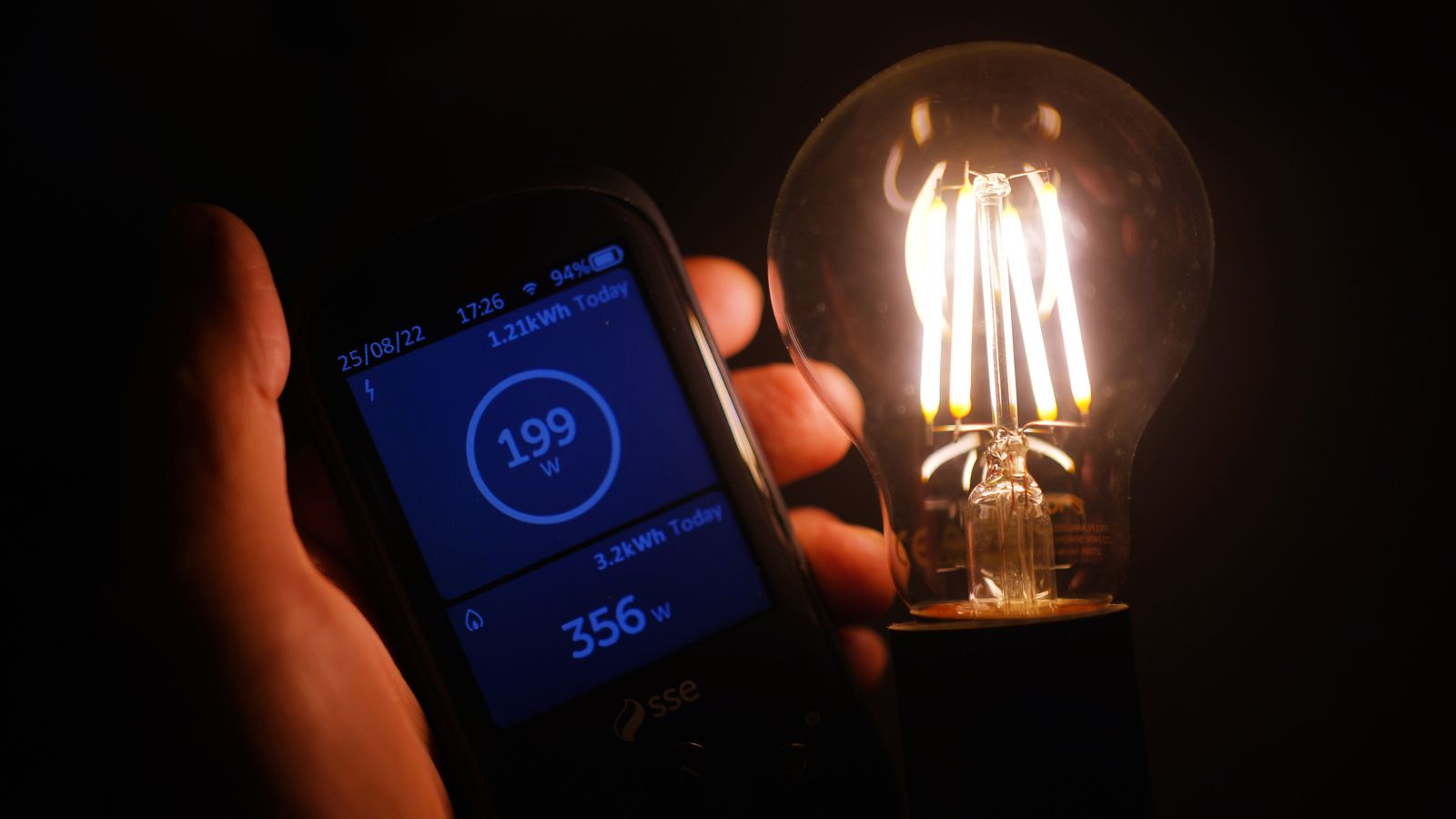 Why are bills still rising if the energy price cap is falling? Here's everything you need to know
The only thing certain in the world of energy bills at the moment is that they are going up. Here we explain why, how, and what you can do.
The energy price cap has dominated the news in recent months, and while today brings some good news - that the amount suppliers can charge is expected to fall - bills still look set to rise.

Today, Ofgem announced it was lowering the price cap - the amount suppliers are able to charge - from the current £4,279 per year to £3,280 for the average household, effective from 1 April, a reduction of 23%.

The regulator said the reduction of almost £1,000 reflects recent falls in wholesale energy prices.


What is the price cap?

The price cap sets a limit on the amount suppliers can charge for each unit of gas and electricity used. It also sets a maximum daily standing charge (what you pay for your home to be connected to the grid).

The overall figure is not a limit on what your total bill can be - it only reflects "typical" usage. So if you use more energy, you will pay more. If you use less, you'll pay less.

What is more important to look at is the percentage rise or fall - this time it's a reduction of around 23%.

The price cap affects customers in England, Scotland, and Wales. In Northern Ireland, suppliers can adjust prices when they want, as long as it is approved by the Utility Regulator. It is now being reviewed quarterly.
Advertisement


So why are my bills still going up?

Despite the decrease in the price cap, domestic energy bills are still expected to rise by an average of £500 a year as the government's support for households becomes more limited.

The £3,280 figure indicates how much consumers on their energy suppliers' basic tariff would pay if the government's Energy Price Guarantee (EPG) was not in place.

But customers will pay about 20% more on their bills - approximately £500 - as the government's EPG becomes less generous from the beginning of April, leading to an average bill of £3,000.

When the upcoming end of the £400 energy rebate scheme - paid in six instalments of £66 and £67 a month - is factored in, the energy cost for households will increase even more.


Who is impacted by the price cap?

The price cap applies to default tariffs, also known as standard variable tariffs or SVTs.

You will be on one of these tariffs if your fixed tariff ended, and you did not sign up for a new one, if you've never switched your energy tariff, if you were with a supplier that went bust, and if you have recently moved home (although some suppliers allow you to transfer fixed deals, so check).

If you are on a fixed tariff, you are not affected by the price cap. There is also a separate price cap for households on prepayment meters, and this is reviewed quarterly.

Ofgem estimates that 22 million households are on a variable tariff, but this will increase as more people come off fixed tariffs and realise that finding another one is not so easy (more on that later).


Is the price cap a good thing?

Some are starting to wonder if the price cap has had its day.

Among them is Dr Craig Lowrey, principal consultant at Cornwall Insight, an energy consultancy with a good track record of forecasting the price cap.

Earlier in August, Dr Lowrey said that "it may be time to consider the cap's place altogether".

He added: "After all, if it is not controlling consumer prices, and is damaging suppliers' business models, we must wonder if it is fit for purpose - especially in these times of unprecedented energy market conditions."


Will I pay less if I just don't send a meter reading?

If you don't send a meter reading, the supplier will bill you based on how much energy it thinks you have used - an estimate.

Yes, this could be less than what you have actually used, but eventually, the supplier will send someone out to get a reading, and you will have to pay the difference anyway.

Of course, the estimates could also be more than you actually use - so you will be overpaying.

With this in mind, it is always best to send regular meter readings.


What if I fix my tariff?

Fixing your tariff will give you certainty - you'll know the price you will be charged for each unit and the standing charge for the length of your contract. You won't be affected by the price cap during this time.

In recent years, consumers have always been better off on a fixed tariff, but that has changed - there are no tariffs meaningfully cheaper than the current price cap.

What you could try to do is find a fixed tariff that is cheaper than the forecasts for future price caps. Remember this means that you're looking about a year ahead.

Most of the best fixed tariffs will only be offered by suppliers to current customers, so it is always worth checking to see what your supplier has available. Just don't get your hopes up.


I'm struggling to pay my bills. What can I do?

Citizens Advice chief executive Dame Clare Moriarty said the increase will "spell catastrophe" for millions of households without further support from the government.

If you can't pay your energy bills - or any other type of household bill, for that matter - don't ignore it.

Your first step should be to contact your supplier - the earlier, the better. They must offer you a payment plan you can afford, according to regulator Ofgem's website.

You could also talk to a debt management charity such as StepChange, or contact Citizens Advice.