The US is set to begin requiring airline passengers traveling from China – where the coronavirus is rapidly spreading – to present negative tests for entry.
Federal health officials announced the requirement, effective midnight on January 5, on Wednesday as Covid-19 becomes more widespread in China.

'The recent rapid increase in transmission in China increases the potential for new variants emerging,' said one of the officials.

Airline passengers aged two and older departing from China, Hong Kong or Macau will be required to take Covid-19 tests two days before leaving for the US, according to the Centers for Disease Control and Prevention (CDC). People of all nationalities and vaccination status will need to adhere.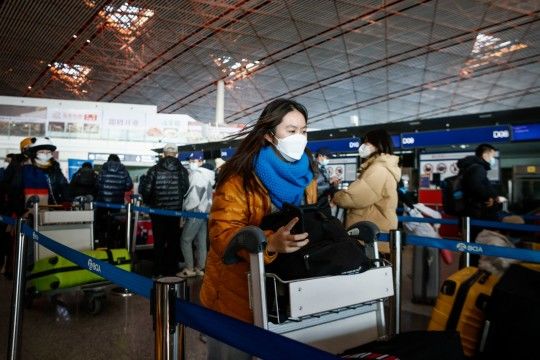 The US is among countries that has imposed Covid-19 testing requirements on travelers from China as the virus spreads there
Passengers who visited China 10 days before departing from Toronto Pearson International Airport and Vancouver International Airport in Canada and Incheon International Airport in South Korea will also be required to show a negative
Covid
-19 test before taking off for the US. Those three airports have had many connecting flights from China, according to the CDC.
The decision comes as China sees a major
coronavirus
outbreak after recently removing its strict 'zero-
Covid
policy' that was in place throughout the pandemic.
China has provided little surveillance data on the spike and has refused the US's offer to send more
vaccines
, federal officials said.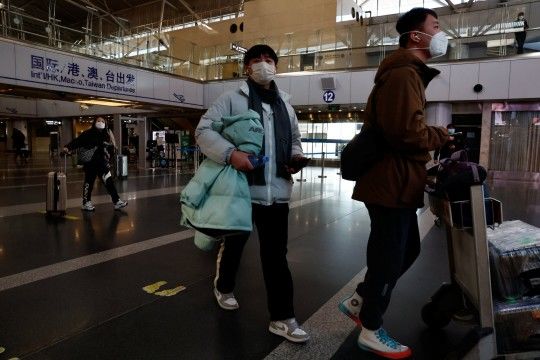 Travelers walk with their luggage at Beijing Capital International Airport amid the coronavirus disease outbreak in China

In China, hospitals are packed with patients and bodies fill the crematoria, The Wall Street Journal reported. Medicine for fever is running low.

The CDC has a surveillance program that monitors international travelers at airports for new coronavirus variants. The agency is expanding it to include airports in Los Angeles and Seattle, meaning seven airports and roughly 500 flights per week will be screened, including 290 flights from China and the region.

Japan and Malaysia are among countries that have also placed restrictions on people entering from China.