Universities in Wales face an unsustainable financial future in which students could be the losers, a vice-chancellor has warned.
Prof Colin Riordan, of Cardiff University, said there could be cutbacks, job losses and teaching quality could suffer.

He said fixed tuition fees, less public money and high inflation had contributed to the situation

The Welsh government said it had invested significantly in universities.

But Prof Riordan insisted universities in England were better funded, and had been "for a long time".
In Wales, tuition fees have been capped at £9,000 per year, but the vice chancellor said it was closer to £7,000 in real terms.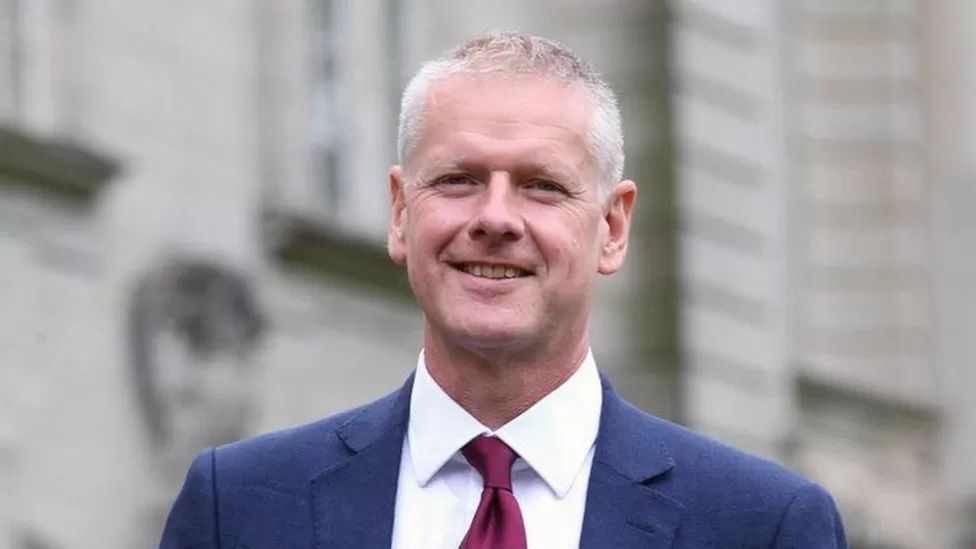 Prof Colin Riordan warned of an "unsustainable" financial future for universities
In other parts of the UK students can be charged up to £9,250 per year for a full-time undergraduate course.
Analysis in 2019-20 showed universities contributed more than £5bn to the Welsh economy.
Universities will get nearly £5m less from the Welsh government in the next financial year.
Prof Riordan hoped job losses could be avoided, but warned the financial challenges could mean bigger classes and different ways of teaching.
What do students think of strikes and fees?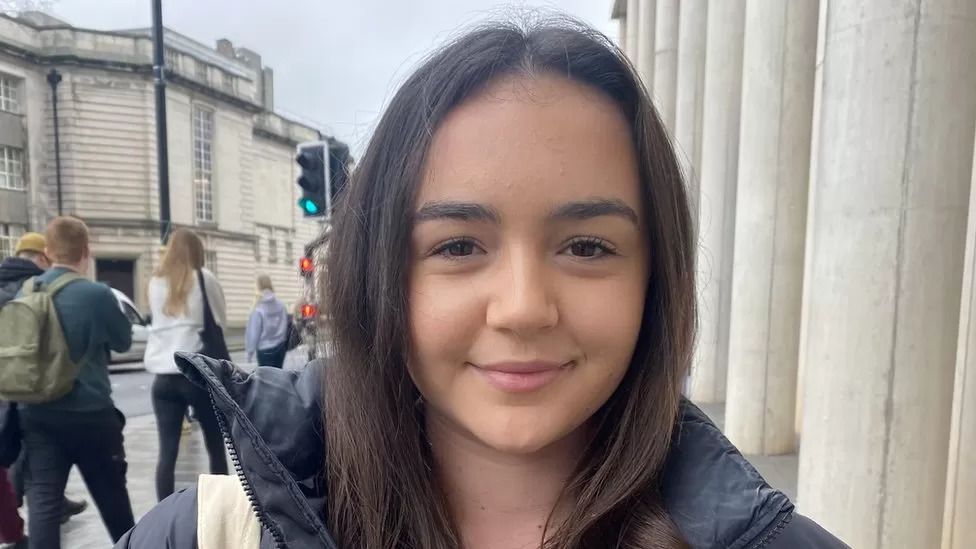 Student Francesca Deronda said strikes meant students were missing out

Thousands of staff in the Universities and College Union are striking for 18 days in February and March.

Asked whether she supports the strikes, first-year student Francesca Deronda said: "Students are missing out on lectures and their education, so I guess in some ways, no. They're paying for nothing."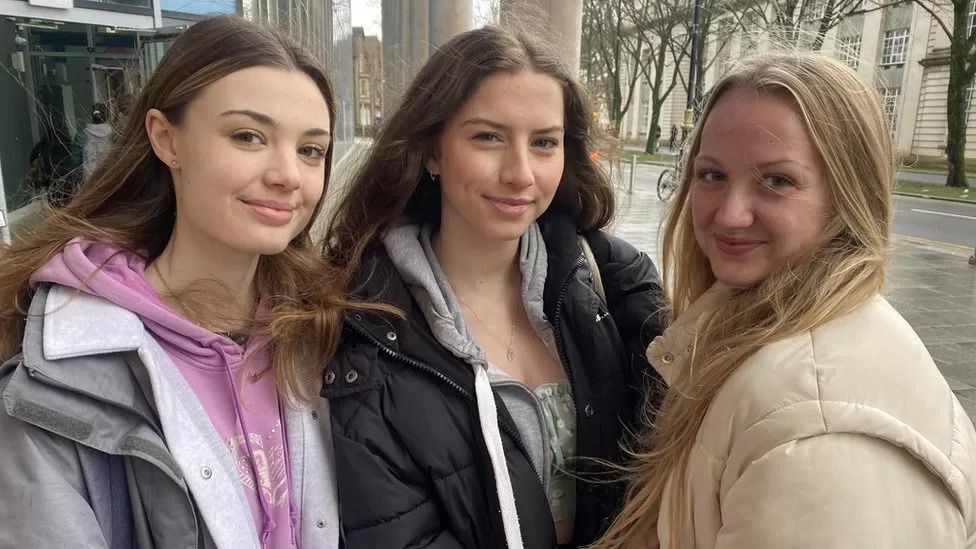 (L-R) Rhiannon James, Sasha Wilson and Bethan Young each had their own views

Bethan Young, a first-year zoology student, said she thought university fees were expensive.

"It's a bit worrying knowing that in the future you have to pay it back," the 19-year-old said, adding: "So far we're getting the value."

Biosciences student Sasha Wilson, 19, said the university had "good facilities", while Rhiannon James, 18, reflected that "what you put into it is what you get out of it".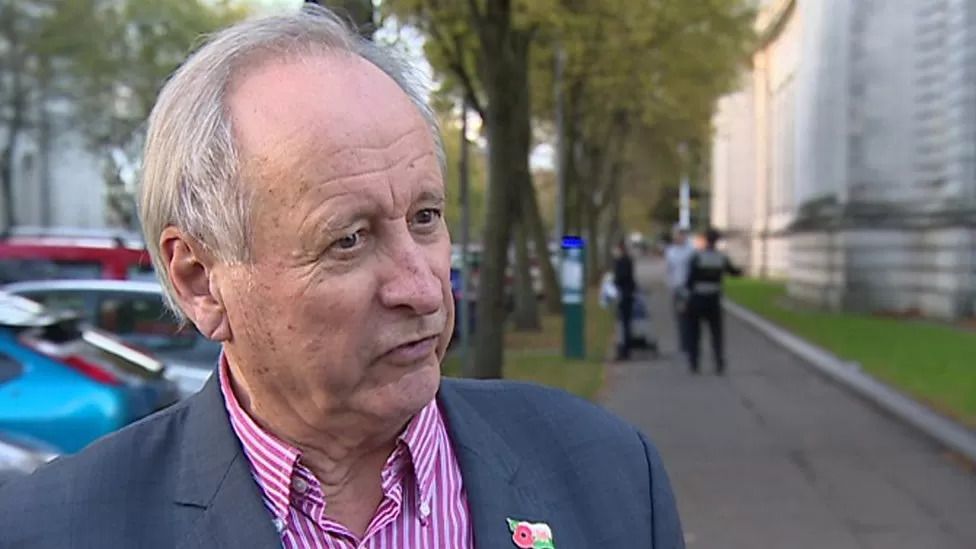 Education consultant Sir Deian Hopkin said freezing tuition fees could leave universities out of pocket

"I've been absolutely clear with the Welsh government for some time now that we're in an unsustainable financial position," he told BBC Politics Wales.

"We have been told that the government grant for universities is fixed for the next three years.

"If we have fixed income and yet rising inflation, which very much impacts on the cost of employment, then we are going to see a deficit, a gap opening up which we cannot allow to continue.

"You can't just continually lose money, which means there would have to be cutbacks in some way."

His "biggest concern" was the quality of education in Wales, which would "not be as high as it should be".

Sir Deian Hopkin said the setting of tuition fees was a "political decision".

The challenge, according to the former vice-chancellor of London South Bank University, was to increase income from students without increasing their debts.

If tuition fees were frozen for the next three years, Sir Deian said universities could lose "maybe a couple of thousand pounds per student".

"Where do you get that money to compensate for that?," he asked.

"Well, overseas students of course. They are the ones who bring in a lot of income."

A Welsh government spokesman said: "We have invested significantly in universities since reforming our student finance system, and particularly in the last few years as the sector has weathered the impact of the pandemic.

"Everybody recognises that high inflation levels are creating a cost of living crisis across the UK. We will continue to work closely with our higher education sector to ensure they are able to continue to provide an excellent experience for student and staff."