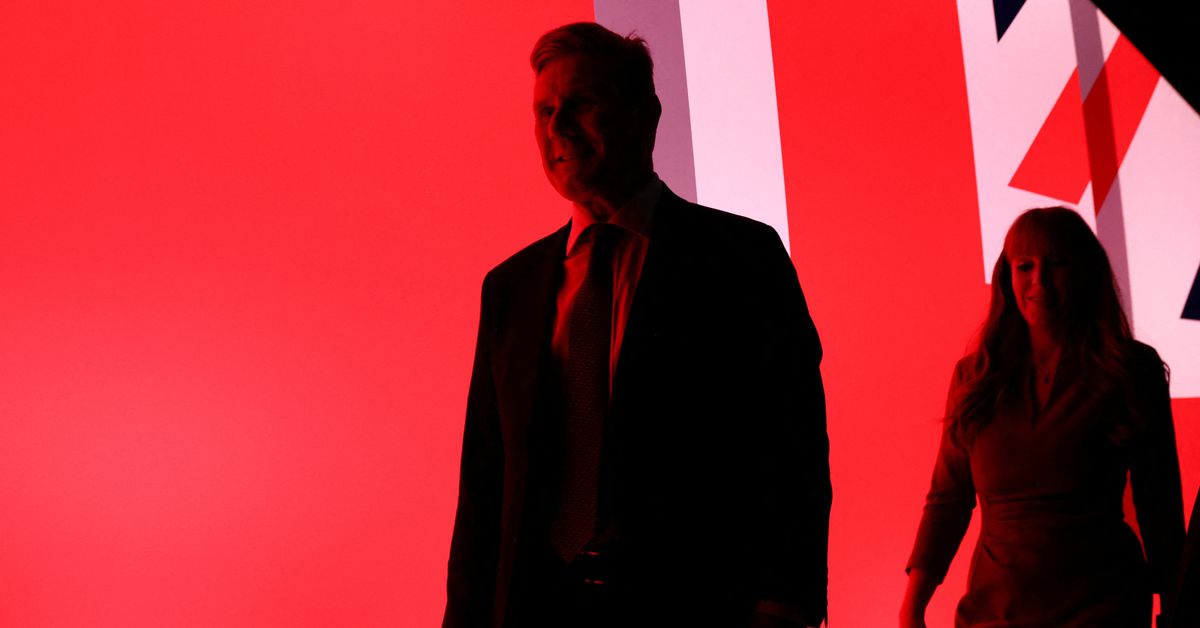 UK's Labour has taken steps to drive out anti-Semitism, watchdog says
Britain's opposition Labour Party has made sufficient changes over the last two years to rid its ranks of anti-Semitism, the equalities watchdog said on Wednesday, as leader Keir Starmer pledged zero tolerance of discrimination.
Labour, which polls indicate has a strong chance of forming Britain's next government after an election expected in 2024, was forced to present an action plan by the watchdog to address allegations of discrimination and harassment against Jews.

"Today is an important moment in the history of the Labour Party," Starmer said in a speech. "It has taken many, many months of hard work and humility to get here."

"We can say firmly, proudly, confidently: The Labour Party has changed ... Under my leadership there will be zero tolerance of anti-Semitism, of racism, of discrimination of any kind."

Starmer also said Jeremy Corbyn, under whose leadership of Labour the allegations of anti-Semitism first emerged in 2019, will not stand for re-election as a Labour Party candidate.

Corbyn, who has consistently denied allegations of anti-Semitism, was suspended from Labour in 2020 after he played down a report that detailed serious failings in the party's handling of persistent anti-Semitism complaints during his leadership.

"Jeremy Corbyn will not stand for Labour ... What I said about the party changing, I meant we are not going back," Starmer told reporters.

Corbyn, who has represented his north London constituency for nearly 40 years, said it was up to his local Labour members, not Starmer, to decide who their candidate should be.

"Any attempt to block my candidacy is a denial of due process and should be opposed by anybody who believes in the value of democracy," he said in a statement posted on Twitter.

Britain's Equality and Human Rights Commission launched a formal investigation in 2019 to determine whether Labour, then led by Corbyn, had discriminated against, harassed or victimized people because they are Jewish.