Both outright and subtle discrimination is hurting LGBTQ+ workers, and even driving them out of their jobs. But the landscape could be shifting.
In her 20s, RaShawn Hawkins went to work wearing an uncomfortable costume. Like many US workplaces, her job had a dress code. But as a cisgender, queer woman who describes herself as "masculine of centre" – she feels more herself dressing in stereotypically male clothing – having to wear women's blouses and pantsuits for eight hours a day wasn't just uncomfortable. It felt wrong, she says, like she was erasing her own identity to masquerade as someone else.

"I was immediately changing into my normal clothing that felt good to me in my car, before I even left the parking lot," says Hawkins. Eventually, she left that job, seeking out employment somewhere she could more readily be herself.

Many LGBTQ+ employees – more than eight million in the US workforce alone, according to some estimates – have had similar experiences of discomfort and conflict, whether through explicit workplace discrimination, or microaggressions – subtler, indirect actions that intentionally or unintentionally make marginalised groups feel hurt or even attacked.

Half of LGBTQ+ and "sexual and gender diverse" people surveyed by the Center for American Progress (Cap) in 2022 reported experiencing some form of workplace discrimination or harassment in the past year because of their sexual orientation or gender identity. The number jumped to 70% for transgender respondents. And, often, these workers quit as a result: a 2021 study by the Williams Institute on Sexual Orientation and Gender Identity Law and Public Policy, a US-based public-policy think tank, showed that more than one-third of LGBTQ+ employees said they have left a job during their lifetime because of how they were treated by their employer based on their sexual orientation or gender identity.

This kind of discrimination can take a toll on LGBTQ+ workers, and even have knock-on effects for employers. But although these issues proliferate, some data shows workers are changing the way they're searching for jobs. And there are signs that resources are emerging for these workers to find more safety in the workplace, and ultimately choose employers who support them as they are.


A range of discrimination
What constitutes mistreatment in the workplace is individualised, but stories of harmful behaviour towards LGBTQ+ people proliferate, both anecdotally and in the public discourse. Members within the LGBTQ+ community share about casual slurs tossed about the workplace, managers prioritising time-off for cisgender heterosexual employees with children and even colleagues promoting religious beliefs that are anti-gay.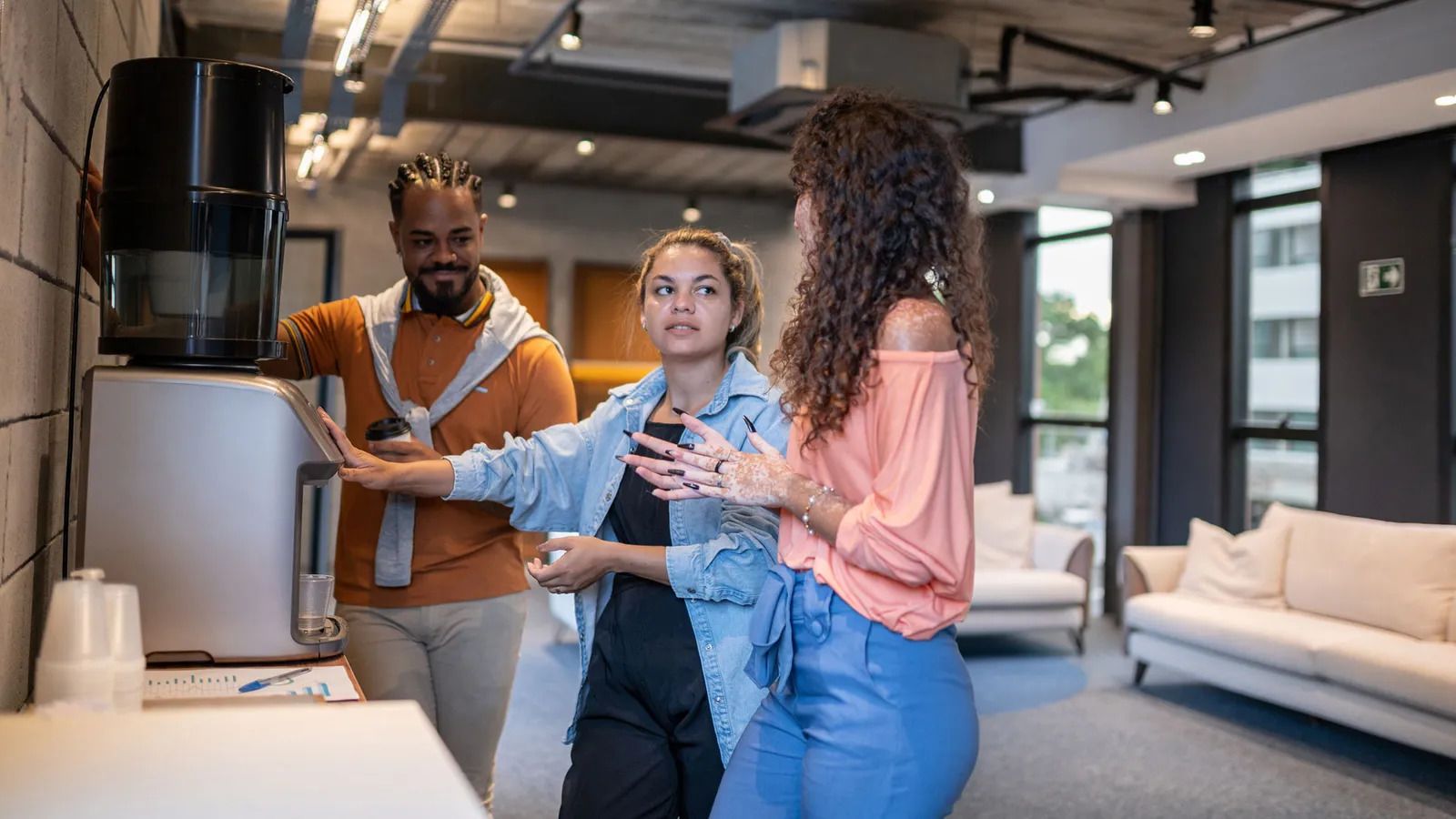 Casual conversation among colleagues can often be alienating to LGBTQ+ workers

Hawkins, who has moved into a role as director of the workplace-equality program at American LGBTQ+ advocacy group Human Rights Campaign (HRC), says workers have told her about water-cooler talk in which colleagues make assumptions about a worker's orientation or gender; or healthcare policies that don't explicitly support same-sex couples' ability to take parental leave. She also points to other examples, like her own experience having to abide by a gendered dress code policy, official or unofficial.

Many of these issues, says Hawkins, stem from ingrained social norms in which "cisgender, heteronormativity" is the default – the assumption is everyone's gender identity corresponds to their birth sex, and they are heterosexual – so the environment and culture conforms accordingly. This can be unwelcoming to those who identify as LGBTQ+, and create stressful working environments. Data shows this culture is also driving many LGBTQ+ employees to hide their authentic selves: in the Williams Institute study, more than half of LGBTQ+ employees surveyed said they were not open about their identities or sexual orientations with their supervisors, with more than a quarter not out to any of their colleagues.

Along with demoralisation, this can breed workplace hostility. In the UK, a 2021 study from HR association the Chartered Institute of Personnel and Development (CIPD) showed LGBTQ+ workers reported higher levels of workplace conflict than heterosexual, cisgender workers in the UK. Forty percent of LGBTQ+ employees said they had experienced workplace conflict in the past 12 months, compared with just 29% of non-LGBTQ+ employees. Those numbers were even higher for transgender employees. Many of these reported conflicts were never fully resolved: 44% of LGBTQ+ workers said their conflicts had not been resolved at all, and 38% said they had only been partly resolved.

Workplace conflicts "can take a significant psychological strain on people", says Lutfur Ali, a senior policy adviser at CIPD. "And it's one of the reasons that people have cited for why [LGBTQ+ people] are leaving the workplace."

Another issue that stems from discrimination, say experts, is job security and the opportunity for advancement. Although the Cap data showed LGBTQ+ respondents reported currently being employed at a higher rate than straight, cisgender respondents, the researchers also found that LGBTQ+ people were more likely to report that they were working part-time, were self-employed or were employed in the gig economy. This has knock-on effects for economic empowerment: along with the existence of an LGBTQ+ wage gap, the Cap report also showed that LGBTQ+ workers reported lower annual incomes overall.


'Most people would rather have a job and a paycheque than a lawsuit'

It's not the case that employees have no recourse against discrimination. However, while both the US and UK have laws intended to protect the workplace rights of LGBTQ+ individuals, the policies are limited, and attempts to enforce them can be resource intensive.


It's this kind of crushing realisation that this probably isn't the best place for you to be, even though you're quite excited by the job itself – Jessica Nichols

In the US, for instance, the federal Equal Employment Opportunity Commission (EEOC) that was formed under the Civil Rights Act of 1964 for decades only protected workers from discrimination on the basis of an "individual's race, color, religion, sex, or national origin". It wasn't until 2020 that the Supreme Court ruled in Bostock vs Clayton County that the Civil Rights Act also protected LGBTQ+ employees from discrimination. In the years prior to the 2020 decision, a number of states sought to fill the gap by enacting their own laws prohibiting discrimination of LGBTQ+ people, but still only about half of US states explicitly have such laws on the books. In the UK, the 2010 Equality Act offers LGBTQ+ workers an avenue to file a complaint.

However, many employees do not have the mental energy or financial resources to engage in a legal battle – the significant burden of which would be on them to prove that their experiences qualify as discrimination, says Brad Sears, founding executive director of the Williams Institute.

For these employees, he adds, it may be simply easier to check out psychologically, or outright leave a position. "Most people would rather have a job and a paycheque than a lawsuit," says Sears. "So, I think what you do see is people just moving on to the next job or being disengaged from their current job, as opposed to filing a complaint."

As employees are driven out, companies, too, stand to suffer.

"We know from other studies of workplaces that it is very expensive when employees leave a job," says Sears. "It requires significant commitment, significant costs and recruitment and retraining. So, this is actually a tremendous cost for businesses that such a high percentage of LGBTQ+ employees are considering other work because they don't find their workplace supportive."

And even for workers who choose to stay, this disengagement can also be expensive for firms, says Sears – as costly as employees leaving outright. Data from Gallup showed disengaged employees cost the world $7.8 trillion in lost productivity last year. .

Ultimately, says CIPD's Ali, "if an organisational culture is not inclusive of all people, then the state of wellbeing for all employees suffers and the business suffers at the end of the day".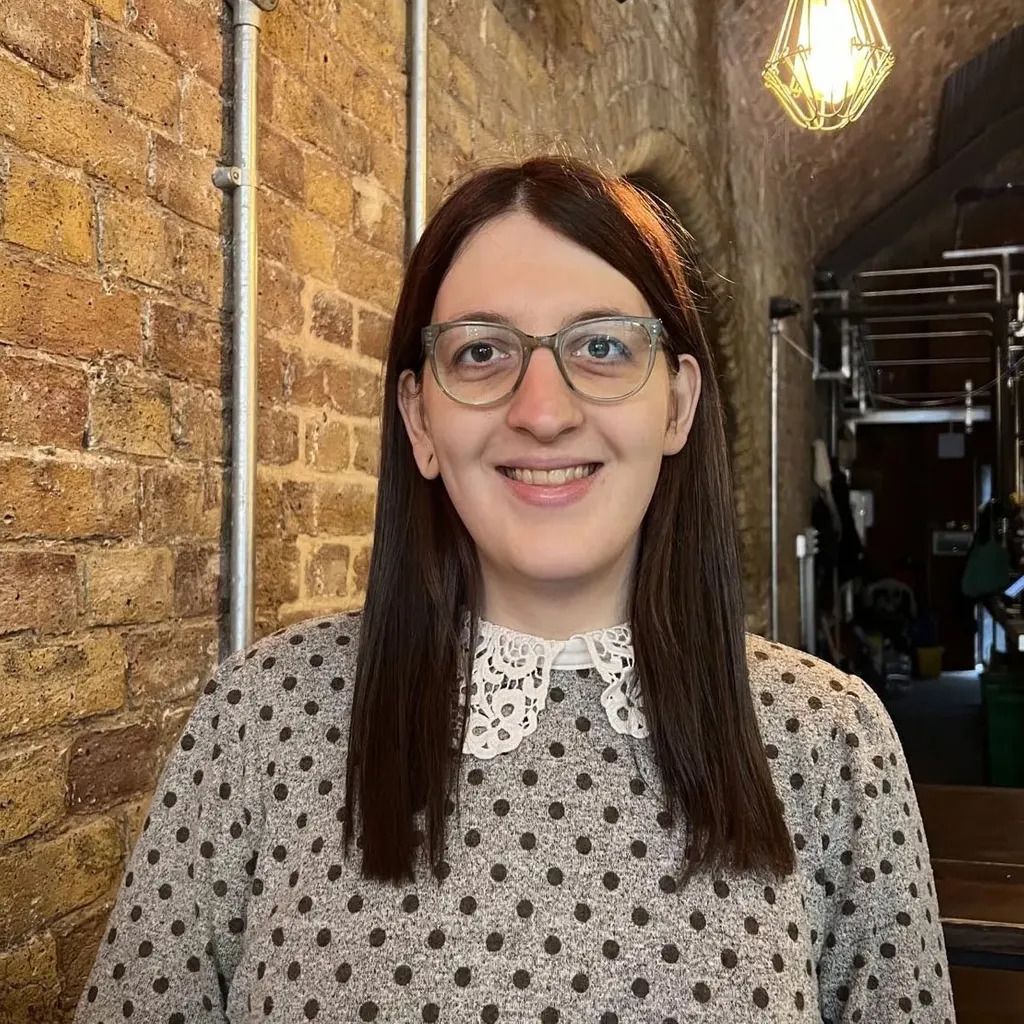 In the UK, Jessica Nichols, a transgender woman, started LGBTQ+-focused job board Jobs With Pride
Paving pathways for change

However, the landscape may be shifting for LGBTQ+ employees, enabling them to find better, more welcoming workplaces.

Data shows LGBTQ+ employees are increasingly prioritising working in an environment where it's safe to openly be themselves – and are choosing potential employers who tout their inclusivity standards. The Cap report showed that 36% of LGBTQ+ and 65% of transgender respondents surveyed have decided on where to work to avoid discrimination. Subsequently, job-searching approaches have evolved: many workers within this group say they are actively choosing positions based on their environments, rather than on a company basis.

That's why earlier this year, Jessica Nichols launched Jobs With Pride, a job board for LGBTQ+ employees to search for openings with companies that have been vetted to be LGBTQ+ friendly.

This was born out of her own struggle with finding a supportive work environment as a transgender woman. Nichols, a freelance technical product manager in Newcastle, UK, describes the job search as "mental gymnastics". Too often, she says, LGBTQ+ workers find a job that seems like a perfect fit, but then through the unofficial whisper network of the LGBTQ+ community – information informally passed among marginalised communities – they learn how other LGBTQ+ employees had been treated at that company, or of non-inclusive policies.


36% of LGBTQ+ and 65% of transgender respondents surveyed have decided on where to work to avoid discrimination

"It's this kind of crushing realisation that this probably isn't the best place for you to be, even though you're quite excited by the job itself," says Nichols. Now, she is working to bring the information passed along the whisper network public. On Jobs With Pride, she only posts job openings with companies with records of inclusion, like those who have won awards from leading LGBTQ+ charities. Smaller companies without public records of inclusion must receive five separate recommendations from the LGBTQ+ community to meet the posting criteria.

Although emerging resources like Jobs With Pride are important to help marginalised employees avoid discrimination, advocates and employment experts also say it should not be solely incumbent on LGBTQ+ employees to search out safe places to work – employers need to be proactive in creating an inclusive workplace. Ali contends that all companies can do the necessary work – after all, not all LGBTQ+ workers have the resources to quit a job, no matter how unsafe or unhappy they may be.

Ali emphasises that part of this progress stems from education and training as well as providing a forum for candid, sometimes uncomfortable conversations. But he also says creating safe, welcoming environments means going beyond training and seminars, including being diligent about enforcing policies and setting diversity, equality and inclusion targets.

"We like to encourage employers to see that it's good people management at the end of the day. Nothing more, nothing less," says Ali. "We are who we are, and we bring ourselves to work. And the research is now overwhelming: inclusive treatment of LGBTQ+ people in the workplace is good for all employees."