Tesco has raised the price of its meal deal as food costs soar.
The sandwich, snack and drink deal will increase to £3.40 for Tesco Clubcard members after more than 10 years being priced at £3. It will go from £3.50 to £3.90 for those without a loyalty card.

Food prices are rising at their fastest rate in 42 years, squeezing household budgets and driving grocery inflation to 14.6% in the 12 months to September.

Tesco said its meal deal still represented "great value".

The supermarket said more than 70% of its customers currently use a Clubcard, which is a free card that gives customers discounts.

In February, Tesco upped the price of its meal deal from £3 to £3.50 for non-Clubcard members, but the latest rise marks the first time the popular lunch choice has gone over £3 for all customers.

Tesco's competitors, such as Sainsbury's and Co-op, offer similar meal deals at £3.50 and £4 respectively. Boots also increased the price of its meal deal for the second time this year, the Daily Mirror reported.

The high street pharmacy chain has increased the standard price of its meal deal from £3.59 to £3.99, and from £4.19 to £4.99 in London.

Companies are facing increased costs for things like fuel, wages and ingredients, and many firms are now passing those on to customers by raising prices.

In July, McDonald's put up the price of its cheeseburger for the first time in more than 14 years, from 99p to £1.19, due to growing cost pressures.

The fast food firm said its UK restaurants would be adding between 10p and 20p to a number of items. Meanwhile, bakery chain Greggs has warned that its prices could go up for a second time this year.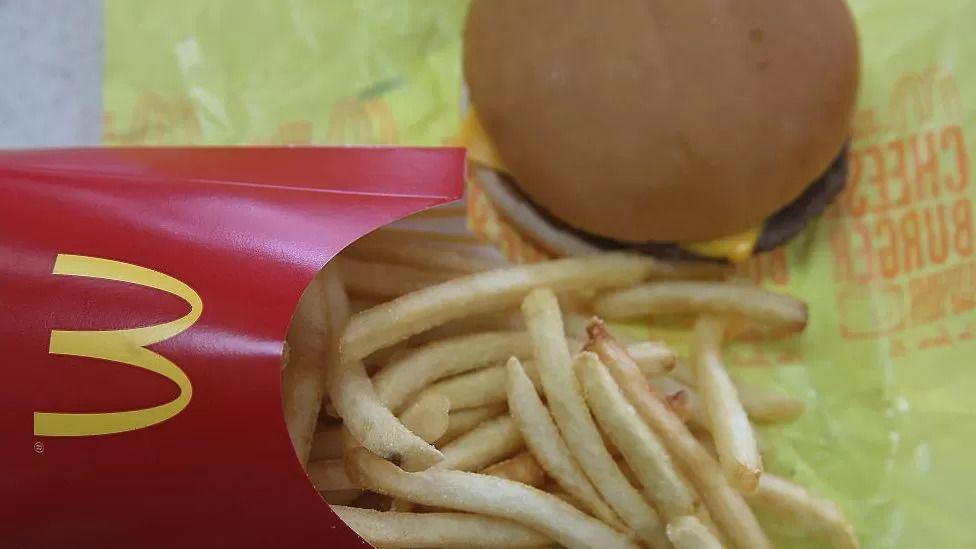 Households have seen food costs rise at the fastest rate since 1980 - with bread, cereal, meat and dairy prices all climbing.

The rise in the price of everyday food items and goods has been been accelerated by the war in Ukraine, which has hit grain, oil and fertiliser supplies.

Food and drink prices have also been affected by a fall in the value of the pound, which has made imported products and ingredients from abroad more expensive.

A BBC survey has uncovered growing concern about the squeeze on finances. Some 85% of those asked are now worried about the rising cost of living, up from 69% in a similar poll in January.

As a result, nine in 10 people are trying to save money by delaying putting the heating on and three in five people in the UK will cut back this Christmas.