Fireworks, singing, dancing and an emphasis on Qatari culture mark the start of football's biggest event.
The first World Cup to be held in the Middle East has kicked off with a spectacular opening ceremony inside Al Bayt Stadium, a facility designed to resemble a traditional Bedouin tent.

The 30-minute show featured performances by international and local actors, singers and dancers, including Hollywood star Morgan Freeman, K-pop sensation Jungkook of South Korean superband BTS and Qatari singer Fahad Al Kubaisi.

It culminated with a dazzling fireworks display that lit up the sky above the stadium, 44km (27 miles) north of Qatar's capital, Doha.

The ceremony was centred around the theme of unity and inclusivity.

"From Qatar, from the Arab world, I welcome everyone to the World Cup 2022," Qatar's emir, Sheikh Tamim bin Hamad Al Thani said.

"How lovely it is that people can put aside what divides them to celebrate their diversity and what brings them together," he said.

"Let this tournament be full of inspiring days of goodness and hope and welcome everyone to the world in Doha."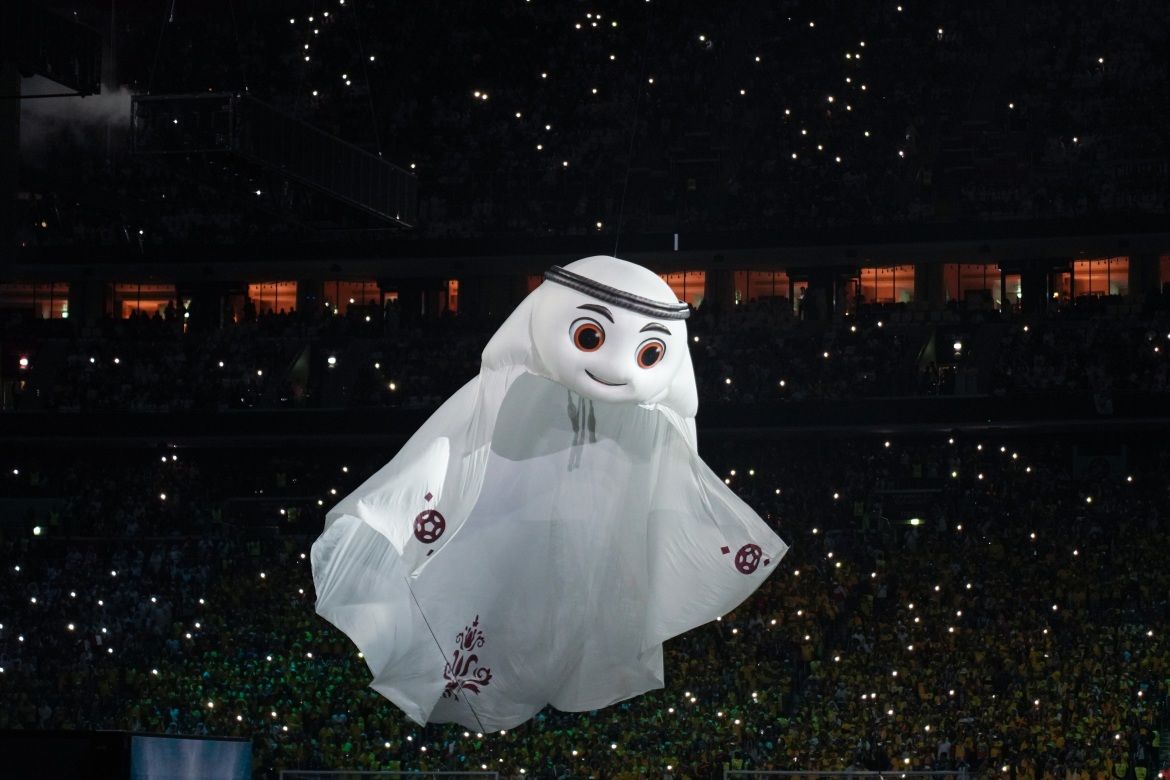 La'eeb, the mascot of the World Cup, soars into the sky during the opening ceremony. The mascot's name in Arabic means super-skilled player, and it is inspired by the ghutra, a traditional headdress worn by Arab men.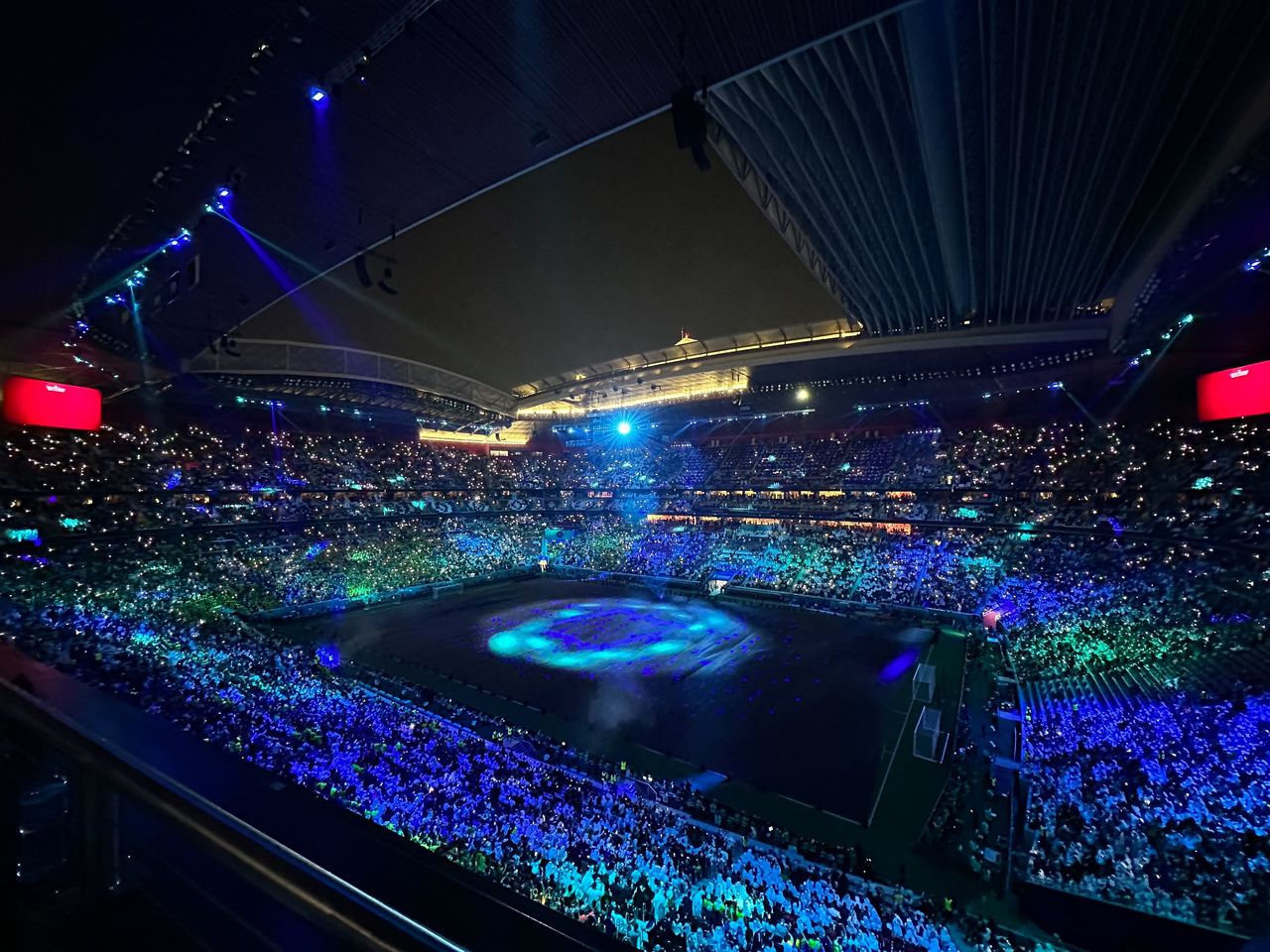 bout 60,000 fans packed into Al Bayt Stadium, whose exterior was designed to resemble a traditional Bedouin tent.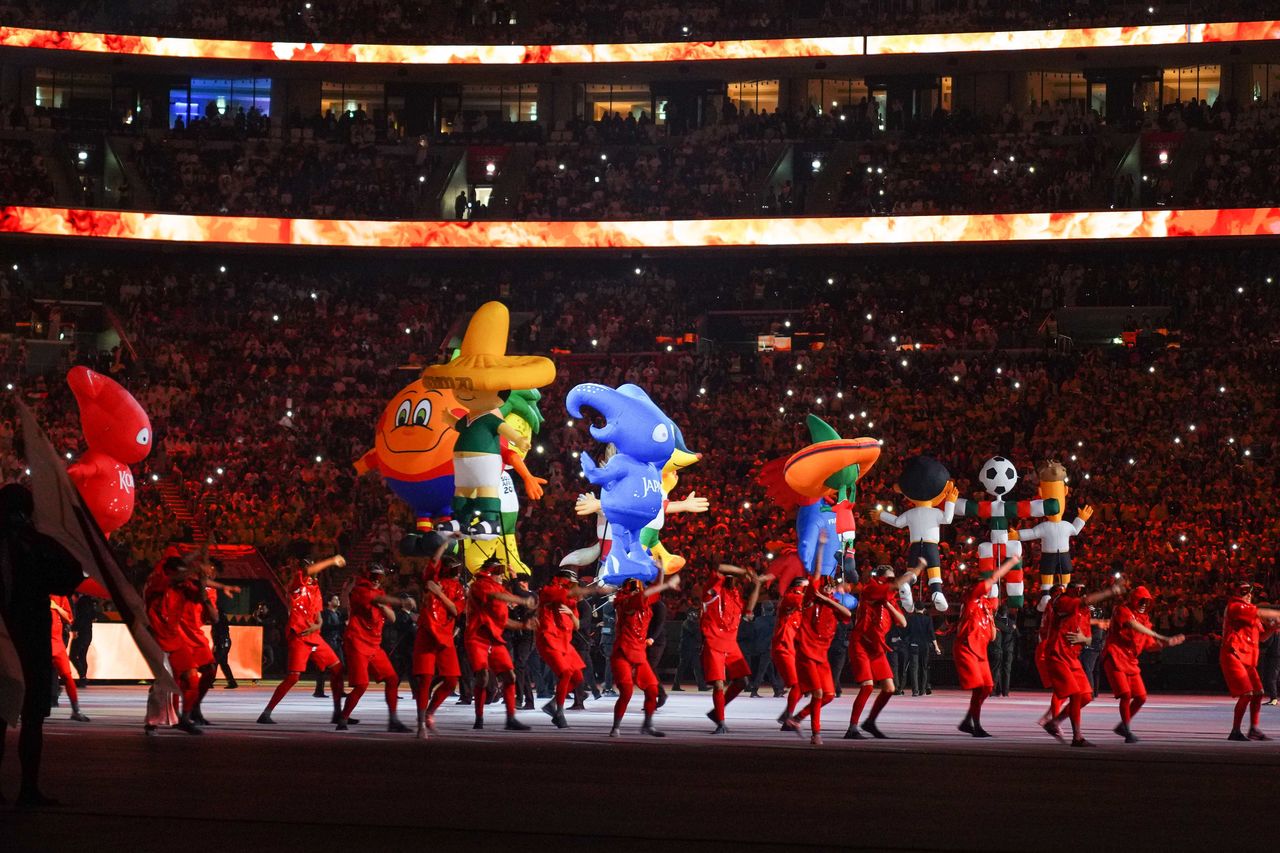 Organisers said the ceremony's seven-act narration was guided by "a strong visual concept, a bespoke musical project and world class talents, interlacing Qatari tradition with worldwide culture".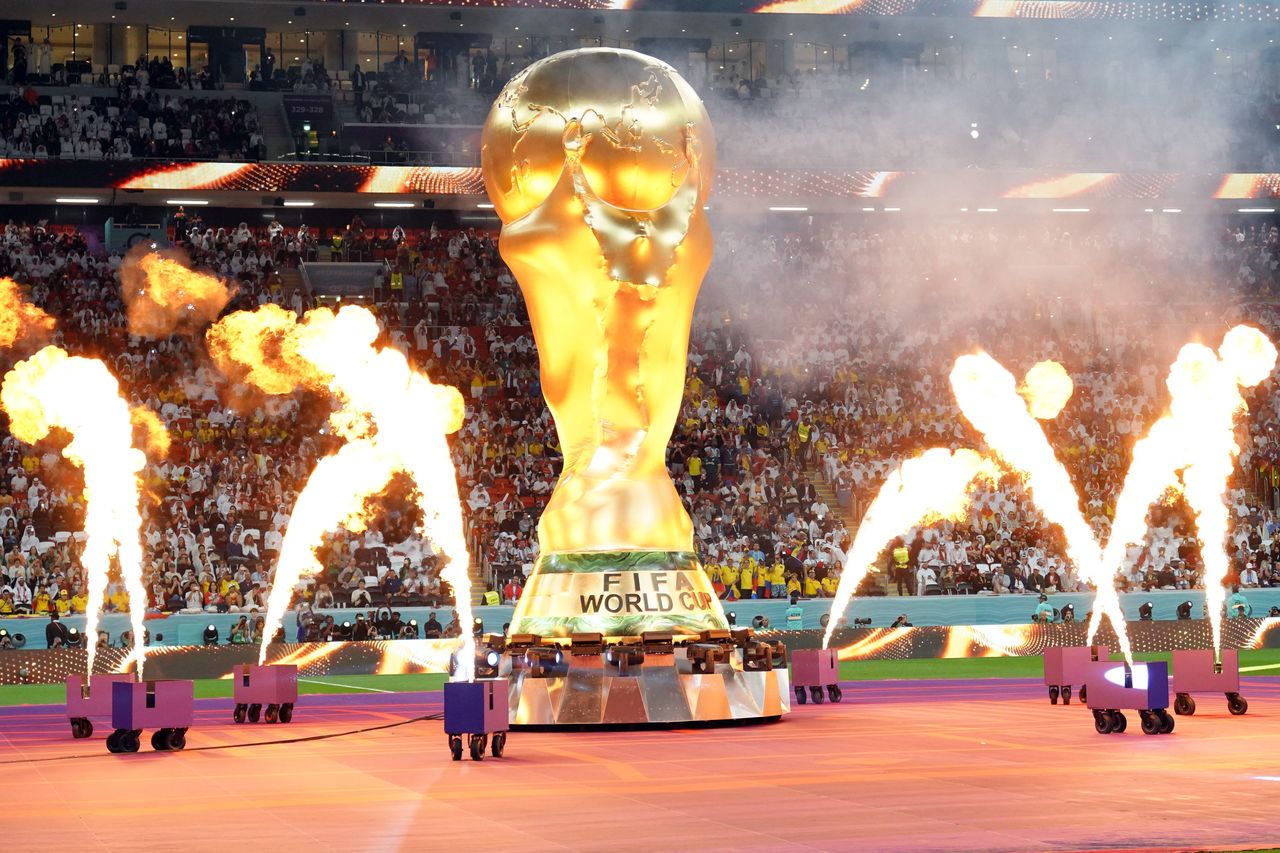 A giant replica of the World Cup trophy was a centrepiece of the opening ceremony.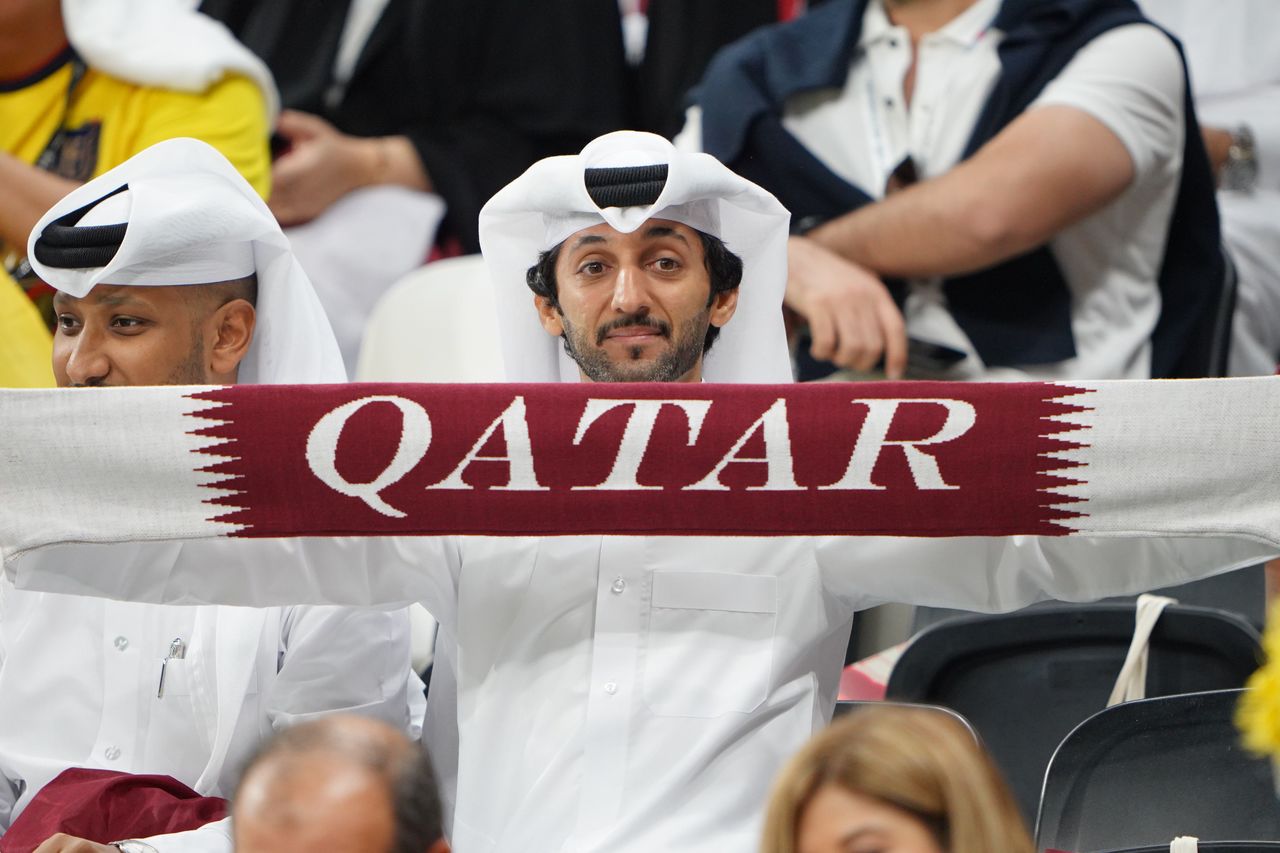 Qatari fans arrived early to show their support for the Maroons, the nickname of the national team, in their first-ever World Cup appearance.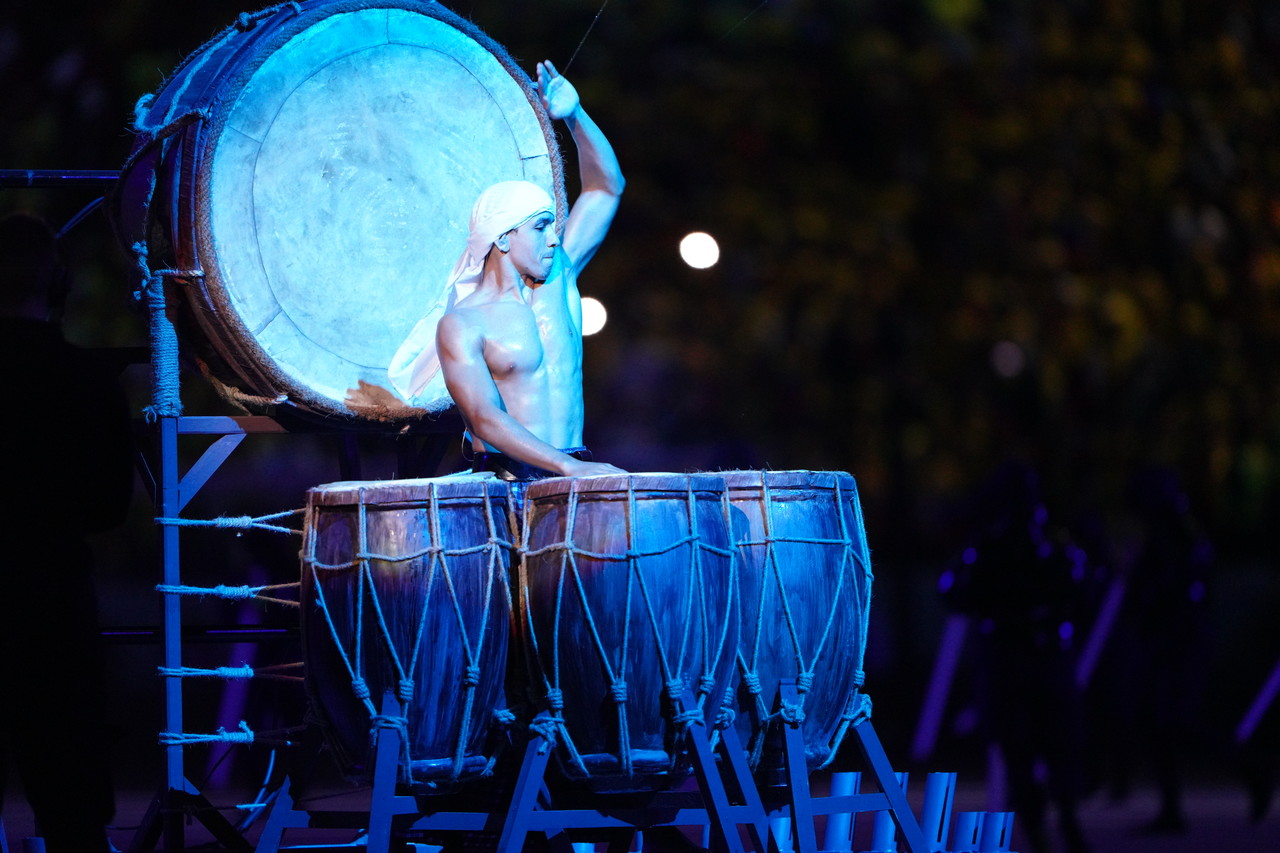 The opening of the tournament was the culmination of 12 years of preparations for Qatar, the first country in the Middle East to host the World Cup.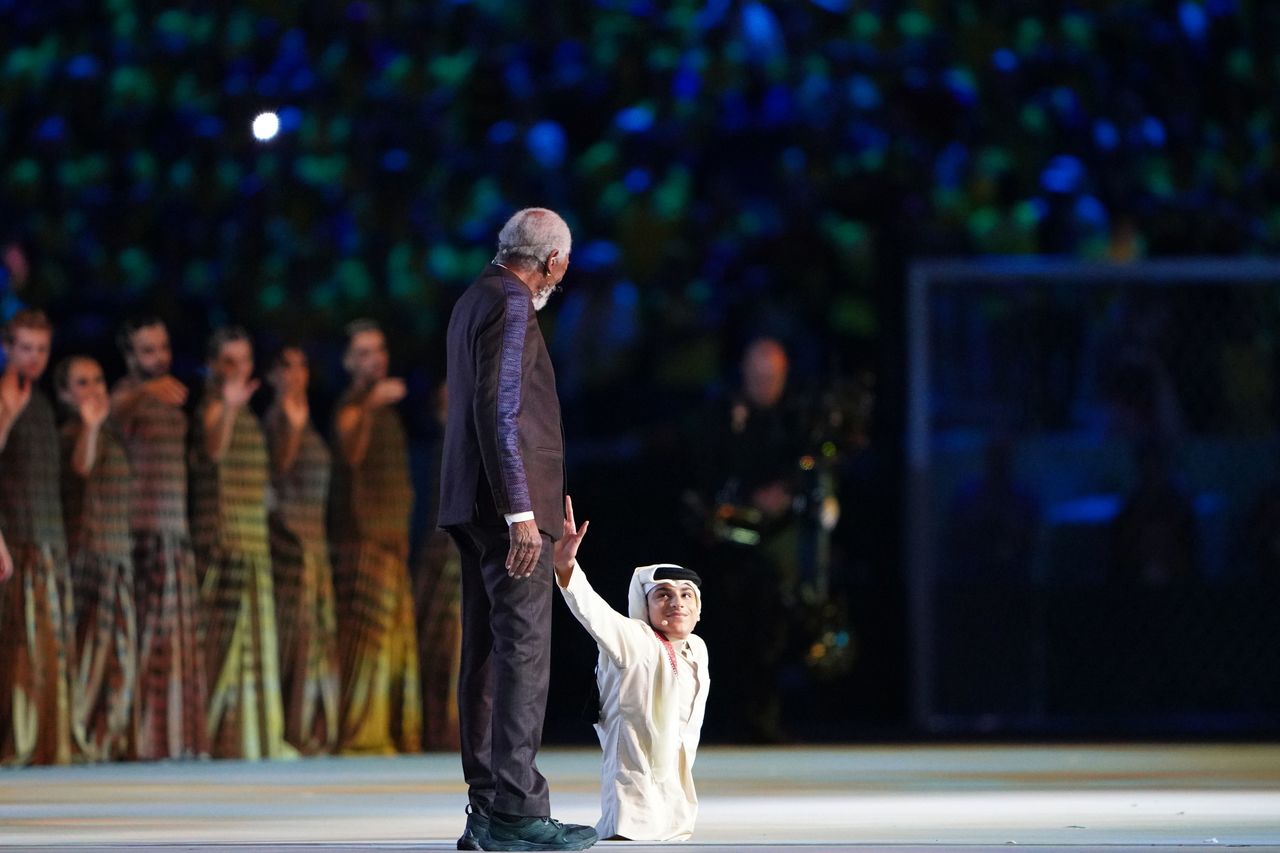 Hollywood star Morgan Freeman appeared on the pitch alongside Ghanim Al Muftah, a 20-year-old Qatari man who was born with a rare condition that impairs the development of the lower spine. "How can so many countries, languages and cultures come together if only one way is accepted?" Freeman asked.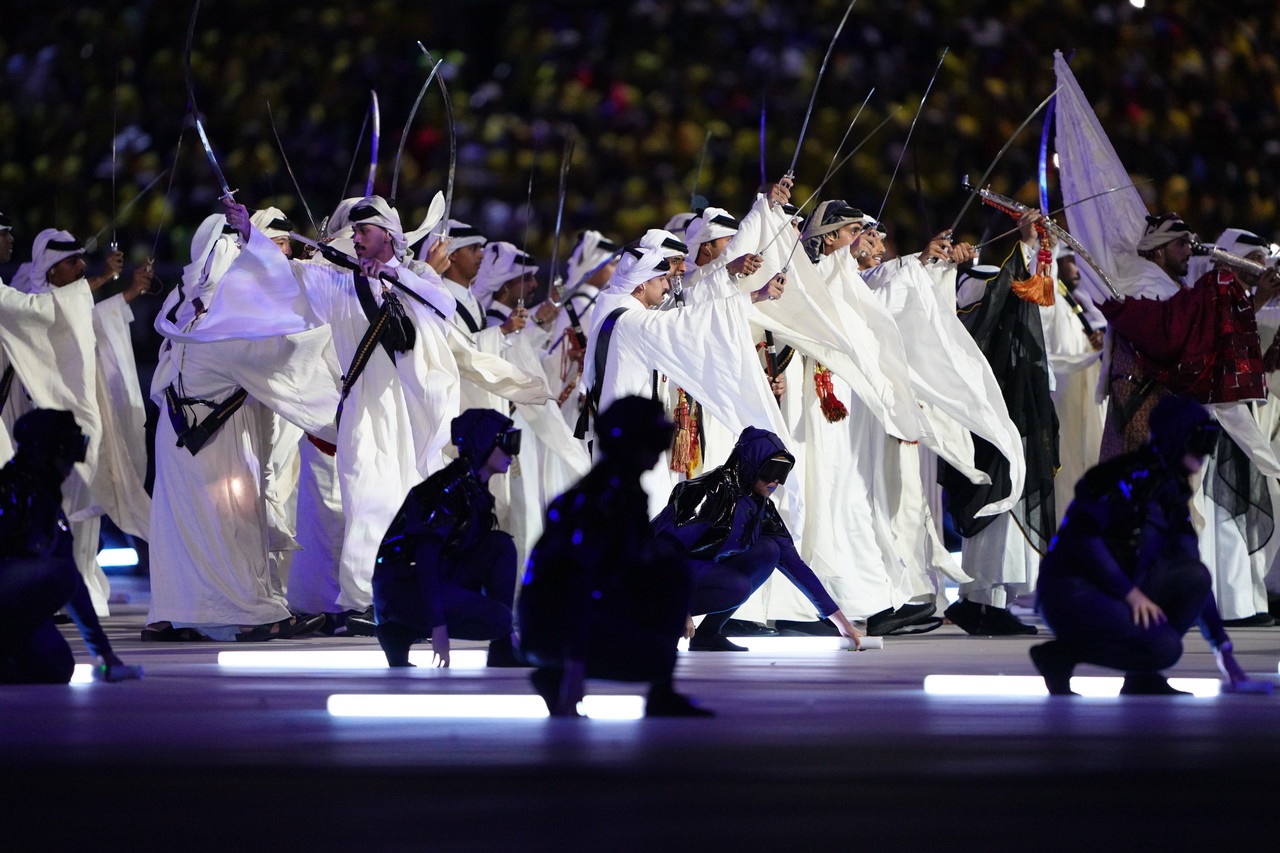 The opening ceremony included a performance of al-Ardha, a traditional sword dance, which was originally a war display but now appears at all kinds of of traditional events.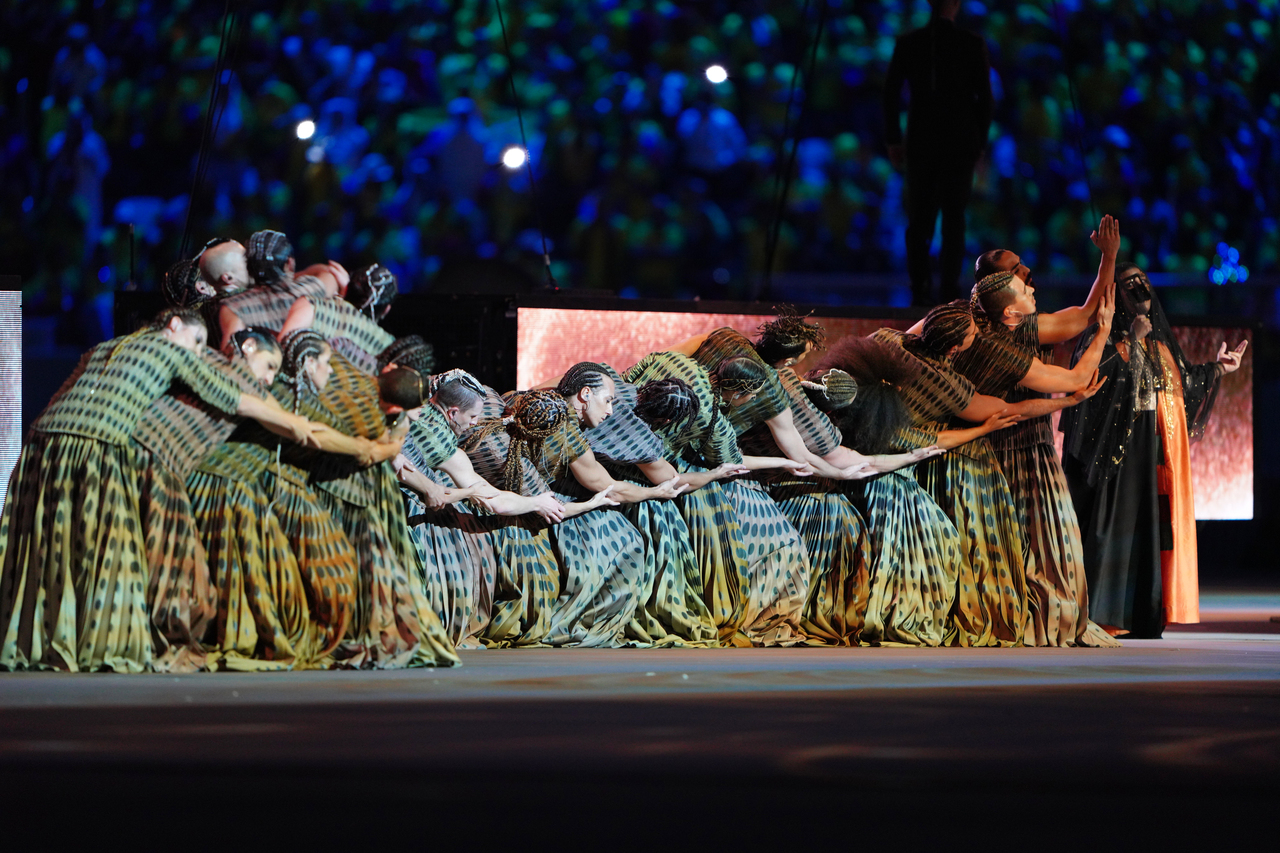 The theme of the opening ceremony aimed to spread a message of unity, respect and inclusion.