A mother and stepfather who kept their starving autistic son locked in "abject squalor and filth" in an attic for seven months have been jailed.
Matthew Langley, 22, weighed just 6st 2lbs (39kg) and was "days away from death" when he was found in June 2020.

Lorna Hewitt, 43, and husband Craig Hewitt, 42, were found guilty of false imprisonment by keeping him captive at their Sheffield home.

The pair, of Walkley Road, were sentenced to six years in prison.

A trial at Sheffield Crown Court heard Mr Langley had learning difficulties and suffered from irritable bowel syndrome, double-incontinence and arthritis.

He was severely dehydrated when he was found in the bedroom, which rescuers described as littered with piles of rubbish and soiled with vomit and faeces.

Judge Michael Slater, sentencing, said A&E staff had to take the "unprecedented" step of washing Mr Langley upon his arrival at hospital.

Prosecutors had alleged that Mr Langley's complex needs were a "drain on resources" and they had been trying to "have him taken off their hands".

Jurors heard that the couple had prevented him from attending college and cancelled a string of medical appointments in the seven months he spent locked away.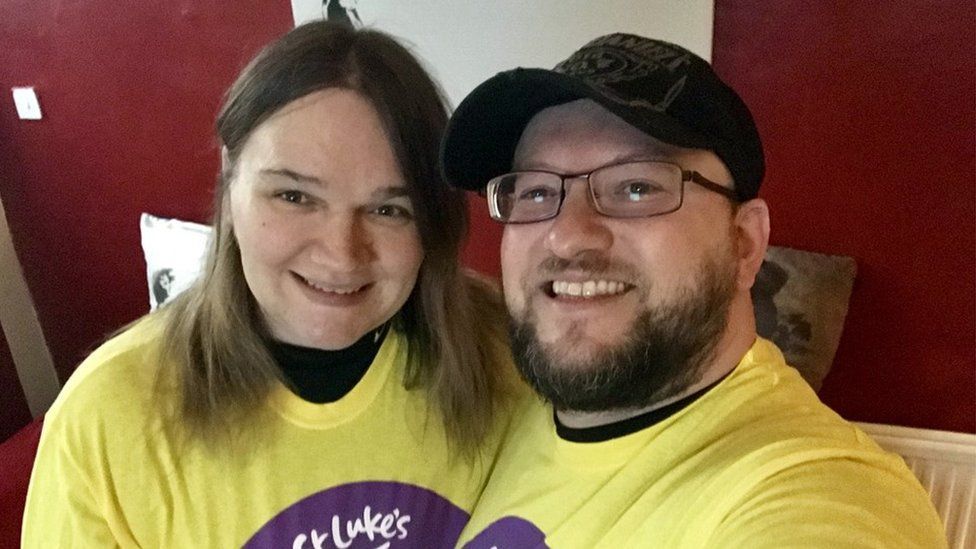 Lorna and Craig Hewitt denied locking her vulnerable son for seven months in a vomit and faeces-covered attic bedroom

The judge described Lorna Hewitt's actions as "a grave abuse of trust from a mother to her son".

In mitigation, her defence counsel said she had been suffering with PTSD from a childhood experience, which had impacted her adult life.

Jailing Craig Hewitt, the judge conceded he was "not a deliberately cruel man" but he had been complicit in effectively switching off Mr Langley's care in a plot hatched by the couple.

The couple were also convicted of causing or allowing a vulnerable adult to suffer serious physical harm.