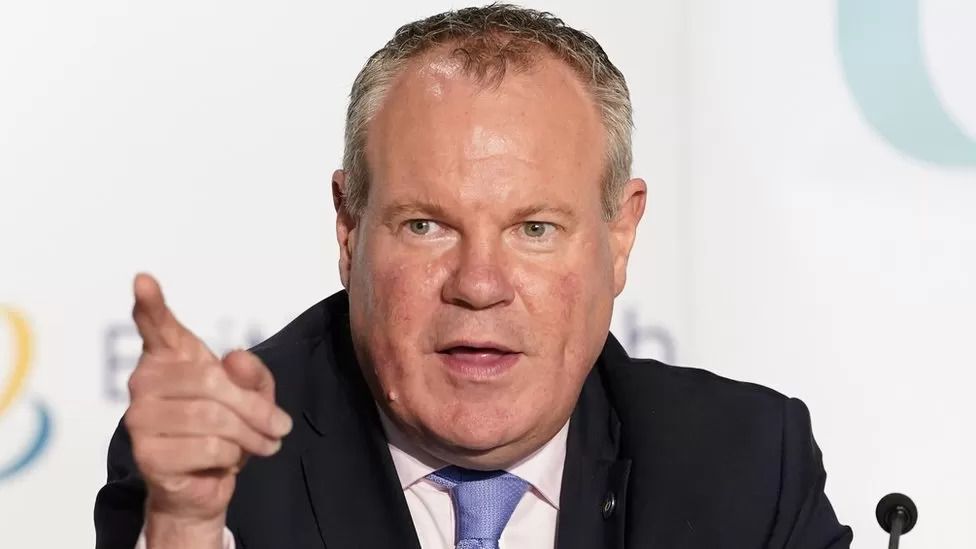 Sacked Tory minister Conor Burns cleared of misconduct
Former government minister Conor Burns has been cleared of misconduct and will be readmitted to the Tory Party.
Mr Burns was sacked as trade minister in October amid allegations that he touched a man's thigh in a hotel bar during the Tory Party conference.

The MP for Bournemouth West consistently denied any wrongdoing.

A Conservative Party spokesperson said it had reviewed "all of the evidence available" and concluded there was "no basis on which to investigate further".

"The matter is now closed and Mr Burns's membership will be reinstated at the nearest possible opportunity," the spokesperson said.

In an interview with the Bournemouth Echo on Saturday, Mr Burns - also a former minister of state for Northern Ireland - said the experience had been a "living nightmare".

He told the newspaper he had been "thrown to the wolves" and suggested his suspension was connected to his praise of International Trade Secretary Kemi Badenoch, who ran for the party leadership in the summer against Liz Truss, who was prime minister at the time of his sacking.

"It felt and smelt like a stitch up and that is what it was," he told the Bournemouth Echo.

"I knew I was innocent and the truth will out and it has," he said.

At the time of the incident in early October, an eyewitness claimed they had seen the Tory MP in the Hyatt Regency hotel bar in Birmingham with his hand on the young man's thigh.

The BBC has never spoken to, or heard the account of, the individual the ex-minister was allegedly seen with.

A source close to Ms Truss dismissed Mr Burns's claim that the investigation had been a "stitch up". It's understood the former prime minister's team believed that it was right to launch an investigation and that they acted decisively.