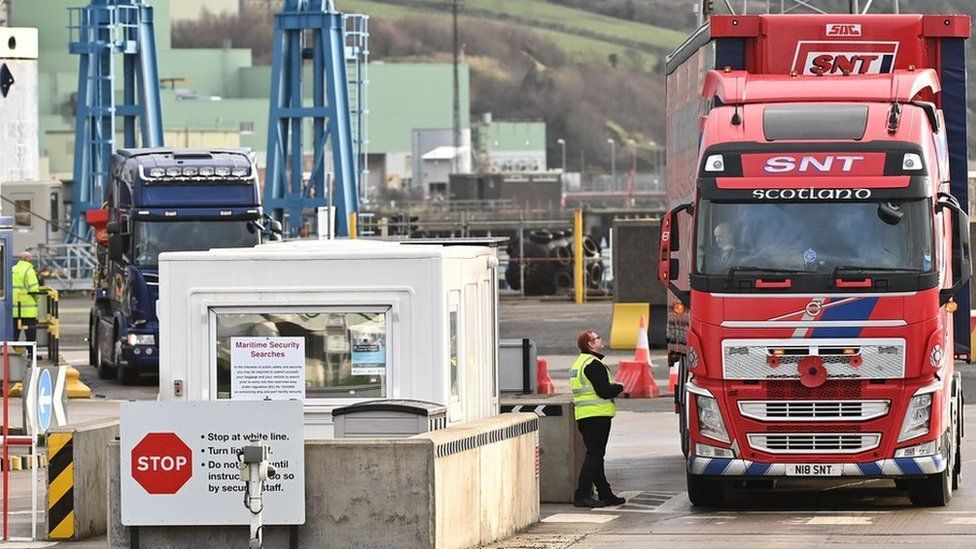 Order to stop border checks based on 'sound legal advice' - Poots
Edwin Poots has said his order to stop Irish Sea border checks was based on "sound legal advice", which he said would now "be tested" in court.
Speaking in the assembly, the DUP agriculture minister also defended his decision to seek independent advice from a constitutional lawyer, paid for by his department.

He said he was satisfied the advice provided the basis for his instruction.

Despite the order, checks have continued at Belfast and Larne ports.

On Friday, a High Court judge ruled the checks must remain until a judicial hearing next month.

Responding to a question from Alliance assembly member John Blair, Mr Poots accused the EU of trying to destroy the political system in Northern Ireland through its implementation of the protocol, which he said had the potential to "cripple businesses".

He also criticised parties which had endorsed the "full and rigorous" implementation of the protocol, and questioned if they fully understood what that meant.

In response Mr Blair said the minister was more interested in "protest than process", and accused him of supporting a hard Brexit which had caused many of the problems.

Mr Poots also said trees for a canopy to mark the Queen's Platinum Jubilee may have to be imported from a third country under current restrictions.

He said: "Anybody who thinks we are going to roll over and accept this will have to waken up the reality we are not".