Hundreds of Met Police officers have been getting away with breaking the law and misconduct, a report has found.
Report author Baroness Casey found many claims of sexual misconduct, misogyny, racism and homophobia were badly mishandled.

One serving officer had 11 misconduct notices for allegations involving assault, sexual harassment and fraud.

Met Police Commissioner Sir Mark Rowley says he is "appalled" at the findings and the situation "cannot continue".

The Met chief - who was appointed last month - said the report showed "patterns of unacceptable discrimination that clearly amount to systemic bias" towards black and Asian officers and staff.

Admitting that its findings showed hundreds of his officers should have been sacked, he also apologised to the public and the force's "honest and dedicated officers" who he said had been let down.

The Met is investigating more than 600 domestic and sexual abuse allegations against its officers, the BBC has been told.

The interim report by Louise Casey was commissioned in the aftermath of the rape, kidnap and murder of Sarah Everard by serving Met PC Wayne Couzens.

It blamed misconduct procedures and the culture in the Met, and also found misogyny and racial disparity across the force's internal disciplinary system, with a "systemic bias" against black and Asian officers.

Mina Smallman, the mother of murdered sisters Bibaa Henry and Nicole Smallman, said she welcomed the report but wanted to see change instead of more apologies.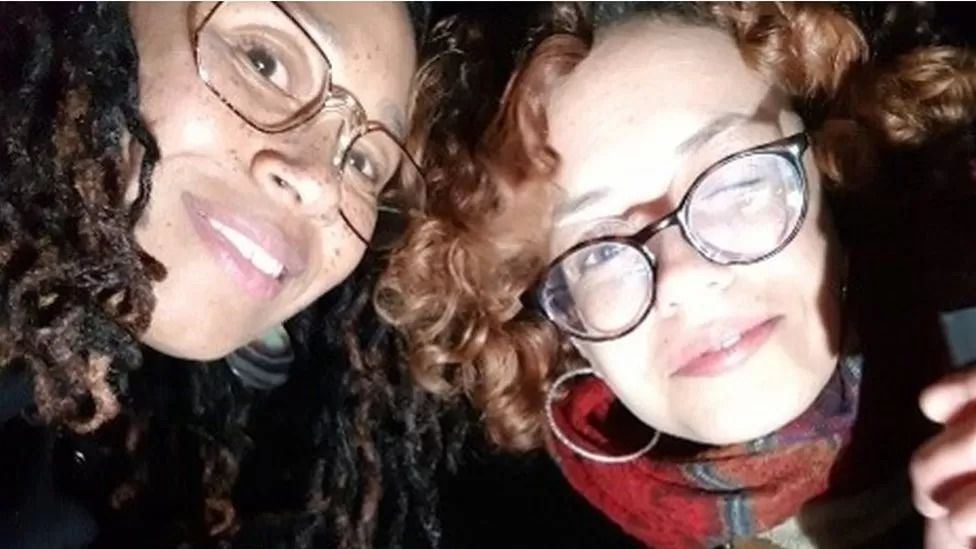 Bibaa Henry (left) and Nicole Smallman were found in bushes at Fryent Country Park in Wembley

Two officers were jailed for sharing photos of the murder scene and calling the sisters "dead birds" in WhatsApp messages.

"There needs to be a different system in place including vetting. If we're going to have a mass exodus... I'm really pleased about that," she said, adding that "good people" in the Met are "being undermined" by decisions that "accelerate and enable misconduct".

"We need to accept that there is misogyny, racism and homophobia in every institution but it cannot thrive in the police, we just cannot have that," Mr Smallman said.

'Criminal behaviour'

According to the report, 1,809 officers - or 20% of all those facing allegations - had more than one complaint raised against them, with 500 of those facing between three and five separate misconduct cases since 2013.

Report author Baroness Casey said: "We have heard repeatedly from colleagues that they feel and believe and, actually, have given us case examples, of where people are getting away both with misconduct but also criminal behaviour."

Her team said that less than 1% of officers facing multiple allegations had been dismissed from the force, with one continuing to serve despite facing multiple serious allegations - including corruption, traffic offences and "failure to safeguard while off duty".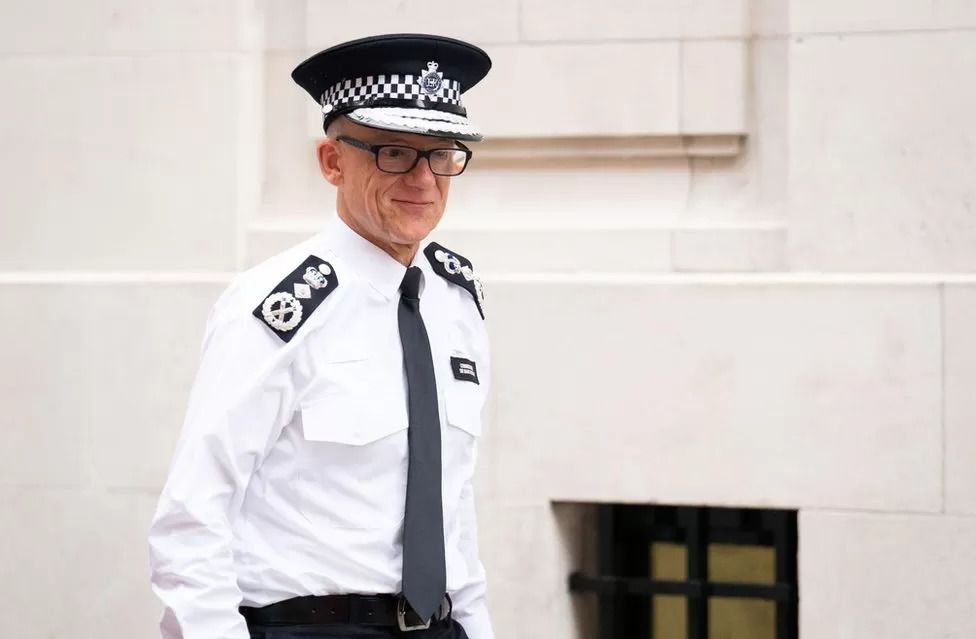 Sir Mark Rowley said he was "appalled by the extent of the findings"

Sir Mark admitted it had been hard not to shed a tear at how people had been treated when they had complained about the conduct of fellow officers and nothing had happened.

Asked how many officers or staff should have been sacked for their behaviour, he said: "There must be hundreds of people who shouldn't be here who should have been thrown out."

In a written reply to Baroness Casey, the commissioner said he was "appalled by the extent of the findings you expose".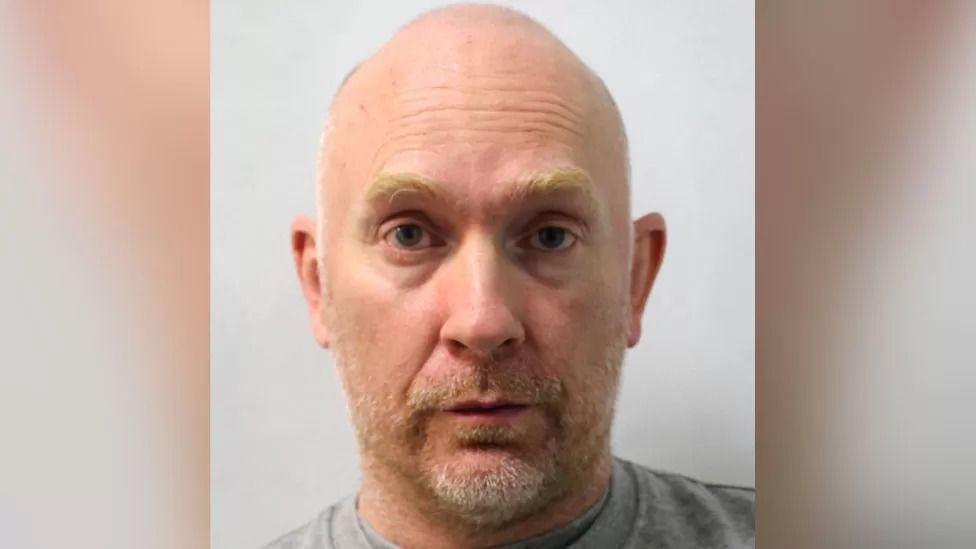 Former Met officer Wayne Couzens is serving a whole-life term for the murder of Sarah Everard last year

Baroness Casey described the current system as "not fit for purpose" and said "this has to be a line-in-the-sand moment".

She added there was such a great level of systemic bias and racism that it might be called an example of institutional racism, although that was not the same as saying the Met was institutionally racist.

'Great level' of racism

In a letter to Sir Mark, Baroness Casey laid out eight key issues, including the length of time taken to resolve misconduct cases, currently an average of about a year.

She wrote: "Cases are taking too long to resolve, allegations are more likely to be dismissed than acted upon, the burden on those raising concerns is too heavy, and there is racial disparity across the system, with white officers dealt with less harshly than black or Asian officers."

Last month, the Met's performance was found to be failing in several areas by the police inspectorate.

This latest report outlined examples of "how the misconduct process does not find and discipline officers with repeated, or patterns of, unacceptable behaviour".

There was one serving officer who had received 11 misconduct notices for cases involving abuse, sexual harassment and assault, fraud, improper disclosure of information and distribution of an explicit image of himself.

By the time a decision on the first misconduct matter had been made, which was to sanction rather than dismiss for harassment and assault, he had received six more notices against him.

Baroness Casey laid out a number of areas where improvement action should be taken, including:

* To reduce the time taken for cases to be resolved

* To investigate and remove more repeat offenders

* To bring more offences, particularly relating to discrimination and sexual misconduct, within the remit of gross misconduct and dismissal

* To bring in more human resource expertise to support the misconduct process

There was also a racial disparity throughout the Met's misconduct system, the report found.

"This included the concern that raising issues relating to racism, or other discrimination and wrongdoing often led to being labelled a troublemaker, which then led to unfair disciplinary action," the report stated.

"We also heard that the misconduct system is not sufficiently robust with white officers who breach professional standards, but there is a lower threshold for black, Asian and mixed ethnicity officers and staff."

Home Secretary Suella Braverman said standards must improve in the police

Mayor of London Sadiq Khan said the situation at the Met was worse than he had feared, as he laid the blame squarely at the feet of Sir Mark's predecessor, Cressida Dick.

However, Mr Khan expressed confidence Sir Mark would be the reforming commissioner the capital needed.

Appearing on BBC Radio 4, Mr Khan - who was criticised in a report for "intimidating" Ms Dick into resigning in February - voiced his confidence in the current commissioner.

"Here's the difference, you don't have a commissioner in Sir Mark who is lethargic, defensive or arrogant. You have got a commissioner with a plan to address those issues, and with a plan to win back trust and confidence," he said.

"What you will see over the next few days and weeks from the commissioner is what Londoners, police officers, police staff expect from our commissioner. It is really important that he has said he wants to be a reforming commissioner and that is what we need."

He added: "It's clear the Met's misconduct system is simply not fit for purpose.

"I now expect nothing less than every single recommendation of this review to be implemented in full, and quickly."

Home Secretary Suella Braverman said the public "rightly expects the highest standards of behaviour from police officers and the vast majority meet this expectation", but recently incidents had "damaged trust".

She added: "Culture and standards in the police must improve, and where an officer has fallen seriously short of these expectations, demonstrable, public action must be taken."

What is police misconduct?

* A misconduct hearing may take place when a police officer is suspected of breaching standards of professional behaviour, such as honesty, equality and diversity

* A hearing gives officers the chance to refute allegations or explain the circumstances around the complaint

* The Independent Office for Police Conduct (IOPC) may manage or oversee serious misconduct investigations, such as those involving a death in police custody

* In the Metropolitan Police Service, the Directorate of Professional Standards (DPS) is responsible for enforcing standards and investigating any breaches


How many police officers are sacked in England and Wales?

* If an officer is found guilty of misconduct they will be disciplined with management advice, or receive a written warning

* In serious cases, a officer found guilty of gross misconduct may be dismissed and placed on a police barred list

* Figures published by the College of Policing show that 257 police officers were placed on a barred list in the year ending March 2021

* In 2020, the IOPC reported that fewer than 1 in 10 police officers in England and Wales accused of gross misconduct were dismissed