Flight-free travel company Byway has launched an overland adventure from the UK to Morocco via France and Spain.
Train travel is booming in Europe, but what if it could take you beyond the continent?

A new overland trip to northern Africa with flight-free travel company Byway proves you don't need to hop on a plane to venture further afield.

A combination of train, bus and ferry takes you on a 16-day adventure from the UK to Morocco via France and Spain.

Starting in London, the trip winds through Nîmes in France, through Madrid and Cádiz in Spain, then crosses the strait of Gibraltar by ferry taking you to Tangier, Chefchaouen, Fez and Casablanca in Morocco.

How can you get from London to Tangier without flying?

On Byway's Morocco trip, you'll travel by train from London via Paris to Nîmes, where you'll spend your first night. After exploring some of the best preserved Roman ruins outside of Italy, you'll head onwards by train to Madrid via Barcelona.

Leave the museums and galleries of the Spanish capital behind as you hop back on the train and journey to the Andalusian port city of Cádiz, one of the oldest cities in western Europe.

After a night's rest, a bus to Tarifa will then drop you at the ferry crossing to Tangier, where you'll have two nights to explore the vibrant arts hub.

Chefchaouen, famed for its powder blue buildings, is up next. Here, you can lose yourself among ornate handicrafts, Ottoman rugs and ceramics in the medina's meandering alleyways.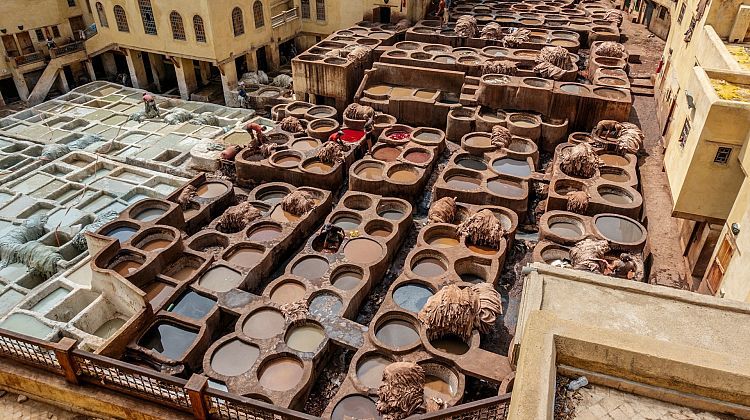 After a four-hour bus journey to Fez, relax in your traditional 'riad' accommodation before taking a guided food tour, relaxing in the Palais Amani hammam or absorbing the sights and smells of the Chouara tannery.

Casablanca will be your final stop before looping back to Tangier on the TGV Al Boraq high-speed train. A popular winter sun destination for the French pre-WW2, the port city is filled with antique shops and markets that hark back to this bygone era.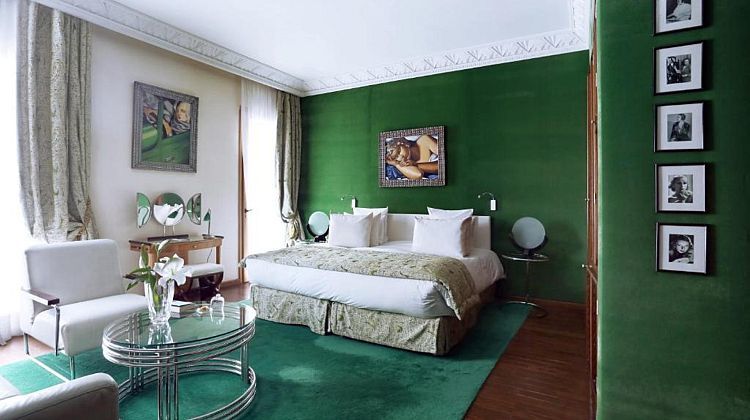 Long distance train travel is gaining traction

European train trips are an increasingly popular alternative to short haul flights - and often work out quicker overall.

But more people are now showing interest in long haul train trips: last year, 30 per cent of Byway's holiday bookings were for 10 day or longer trips versus just 5 per cent in 2021.

Overland adventures are all about the journey, granting access to tucked away places you couldn't reach by air.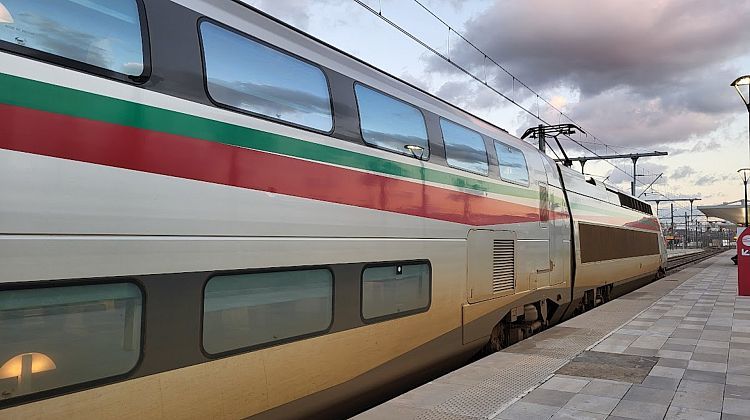 Travelling by train is also a great way to see the world with a lesser environmental impact than flying. According to Eurostar, flying from London to Paris emits over 14 times more CO2 than travelling by train.

The demand for sustainable travel is up, with 45 per cent of people saying they are conscious about the impact of air travel on the environment when making choices about their holiday in 2022 versus 37 per cent in 2019, according to UK travel organisation ABTA.

ICAO's carbon emissions calculator estimates that a return economy flight from London to Casablanca emits 315 kg of CO2. This would be far higher if separate flights were calculated for each destination along the way. Added together, the train and bus journeys of the Byway trip amount to roughly 88 kg of CO2e, according to the online Carbon Footprint Calculator.

How do Byway's flight-free trips work?

Byway offers a range of prebuilt flight-free itineraries and can also plan custom trips. Once you enter your travel dates, the company will book your transport and accommodation to fit your chosen itinerary.

WhatsApp support is available throughout the trip and off-the-beaten-track activity suggestions are provided for each destination.