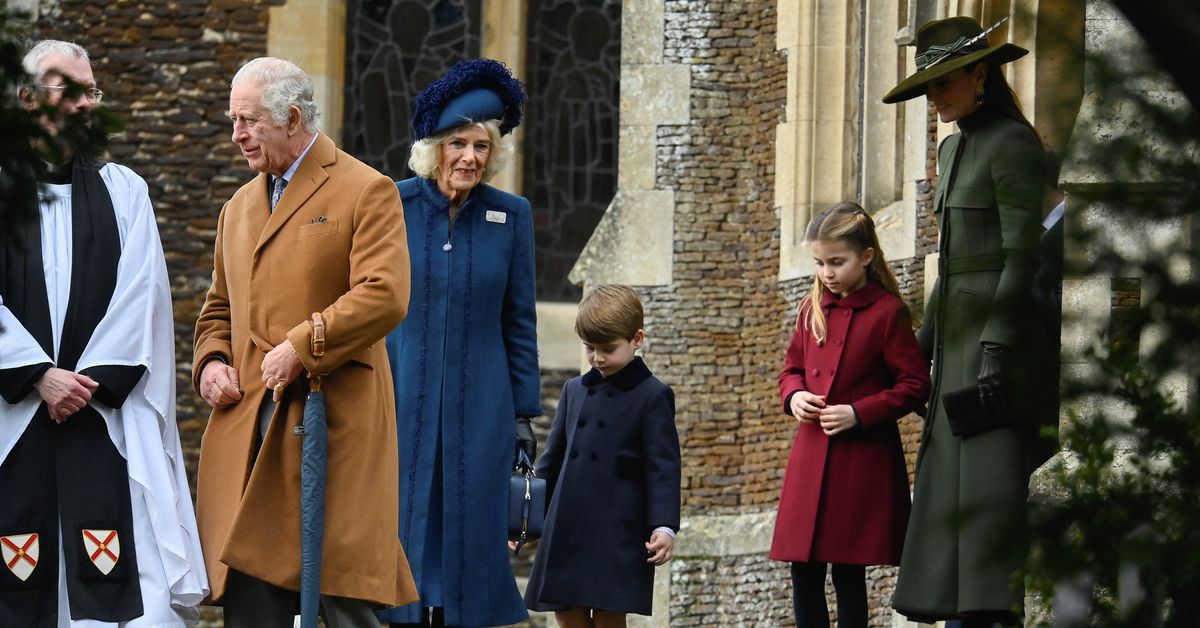 King Charles' first Christmas message as monarch
The King thanked armed forces, health workers and 'all those working in public service'
King Charles III has praised NHS staff in his first televised Christmas speech as public sector health workers vote to continue strike action amid a stand-off over pay.

The monarch thanked the "selfless dedication" of Britain's armed forces and emergency services during his eight-minute speech which aired at 3pm on Christmas Day.

The King delivered the historic broadcast standing in the quire of St George's Chapel at Windsor Castle, where his mother was buried earlier this year and where the Royal family are celebrating Christmas.

He said emergency services work "tirelessly to keep us all safe", and praised their efforts as the Royal family "mourned the passing of our late Queen".

Charles III also paid tribute to the work of health and social care professionals, teachers and "all those working in public service", whose "skill and commitment are at the heart of our communities".

"My mother's belief in the power of that light was an essential part of her faith in God, but also her faith in people and it is one which I share with my whole heart," he said.

"It is a belief in the extraordinary ability of each person to touch, with goodness and compassion, the lives of others, and to shine a light in the world around them.

"This is the essence of our community and the very foundation of our society."

NHS and ambulance staff staged walk-outs in the lead up to Chrismtas amid a pay dispute.

GMB union members voted to take industrial action on December 21 and again on January 11, affecting ambulance services. A strike planned for December 28 was scrapped.

About 1,000 paramedics, medical technicians and call handling staff are among those expected to take action.

Meanwhile the Royal College of Nursing announced nurses would strike on January 18 and 19 and said further dates would be confirmed in the new year.

Previous industrial action took place on December 15 and 20 across England, Wales and Northern Ireland.

Pat Cullen, head of the nurses' union, said the government "had the opportunity to end this dispute before Christmas but instead they have chosen to push nursing staff out into the cold again in January".

She added: "I do not wish to prolong this dispute, but the prime minister has left us with no choice."

About 10,000 NHS nurses in England, Wales and Northern Ireland went on strike for the second time in December in a protest about pay and the safety of patients, after rejecting the offer of a 4.75 per cent pay rise.

If the Government refuses to give in to demands for an inflation-busting pay increase, union leaders have warned that nurses' strikes might go on for six months.

Prime Minister Rishi Sunak insisted that the offer given to nurses is "appropriate and fair".