Prince Harry has said he "always felt slightly different" to his family, and that his late mother felt the same.
In an online conversation about grief, the Duke of Sussex said he feared losing memories of his mother Diana when he started therapy.

He also said he made sure to "smother" his children with affection to avoid passing on any "traumas" or "negative experiences" from his own upbringing.

His discussion was with Dr Gabor Maté, an author on trauma and addiction.

Their fireside conversation in California followed up themes of "living with loss" from his bombshell memoir, Spare.

Reflecting on the public response to the work, the Duke of Sussex insisted that he was not a "victim" or seeking sympathy.

He revealed that his own reaction to the controversial book's publication was to feel "incredibly free".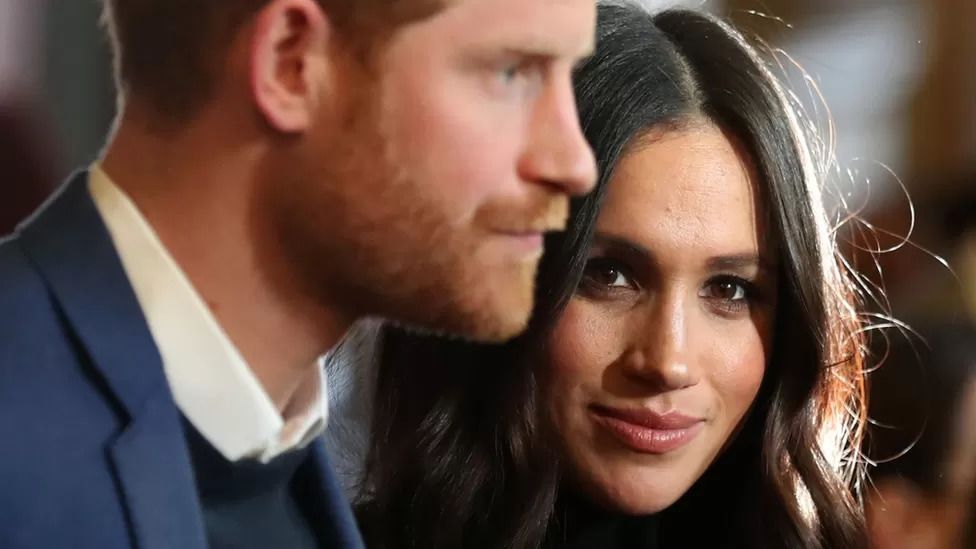 Prince Harry spoke about the racism experienced by his wife Meghan, the Duchess of Sussex

"I felt a huge weight off my shoulders," he told Dr Maté, describing the book as an "act of service" to help others break the taboo about speaking about mental health problems.

Saturday's discussion focused on the prince's emotions, therapy and thoughts on mental health.

But it did not go into recent royal revelations, such as request for Harry and his wife Meghan to vacate Frogmore Cottage - or whether or not he would attend his father's coronation.

There were also no mentions of how the Royal Family, including his brother, had felt about his tell-all memoir.

Prince Harry described growing up "feeling slightly different to the rest of my family" - and had a sense of living in a disconnected "bubble", which therapy had helped him burst.

In front of an international online audience, he was asked about experiencing an emotionally distant childhood, with a lack of hugs and demonstrations of affection.

He said that with his own children, he was "making sure that I smother them with love and affection".

"As a father I feel a huge responsibility to ensure that I don't pass on any traumas or... negative experiences that I've had as a kid," he said.

He spoke repeatedly about the importance of therapy, even though it could drive a wedge between him and other relations.

But he said that he wrongly feared that it would erode his feelings about his mother, Diana, who died in a car crash in Paris in 1997 when Harry was aged 12.

"One of the things I was most scared about was losing the feeling that I had of my mum... whatever I had managed to hold onto of my mother," said Prince Harry.

But he hadn't lost those feelings and had come to realise "that actually she just wanted me to be happy", he told Dr Maté.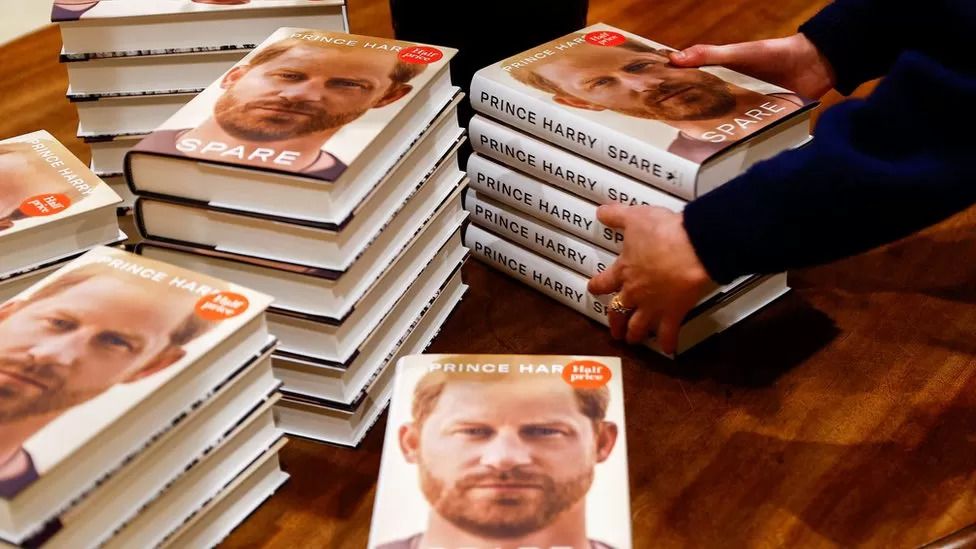 Prince Harry's memoir has been an international best seller

The prince spoke about being "eternally grateful" for his wife Meghan in changing his perspective, calling her an "exceptional human being".

But he said meeting Meghan had given him a "crash course" in the experience of racism, which he described as "pretty shocking".

Prince Harry also defended the use of psychedelic medicine, saying it had helped him "deal with the traumas and pains of the past" and was like the "cleaning of the windscreen".

He said taking cocaine "didn't do anything for me" but that "marijuana is different, that actually really did help me".

To watch the online interview, the audience had to buy a copy of Prince Harry's best-selling memoir, which had made headlines with its unprecedented account of tensions between the royals and personal revelations.

It included claims of a physical altercation with his brother Prince William, and recorded his experiences of taking drugs and losing his virginity.