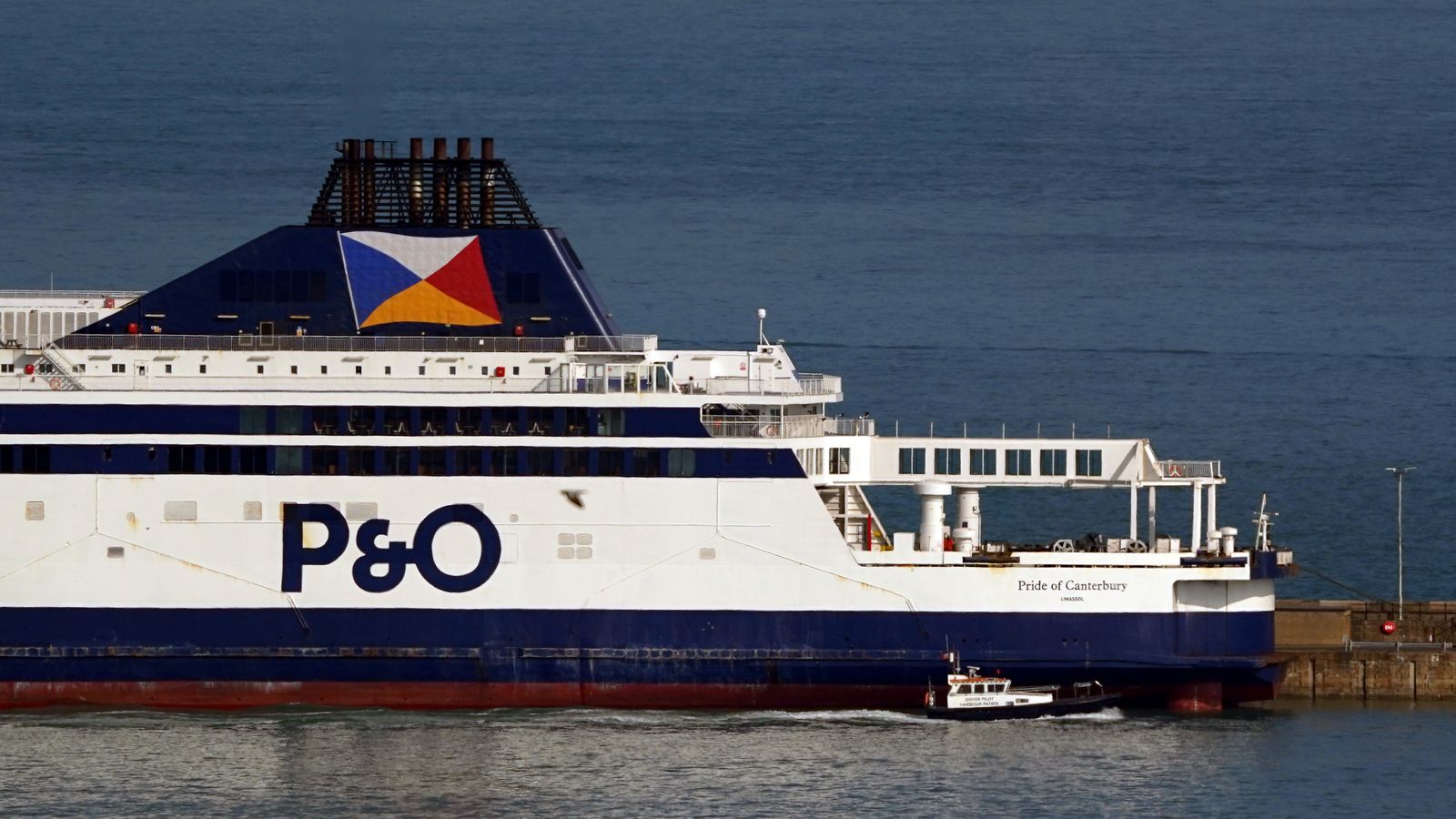 Fury as firm behind P&O sackings given major freeport role
P&O owner DP World has faced criticism after 800 staff were fired over Zoom without notice or consultation and replaced with cheaper agency workers last year.
A decision to "reward" the company behind the sacking of nearly 800 ferry workers without notice has been met with anger from unions.

The government has confirmed that DP World, which owns P&O Ferries, will co-run the new Thames Freeport in Essex in the hope the site can help "grow the economy and unlock high-quality jobs".

But TUC general secretary Paul Nowak branded the decision "appalling" and accused ministers of rewarding the firm a year on from when nearly 800 ferry staff were sacked without notice or consultation over Zoom before being replaced with much cheaper agency workers.

P&O later admitted it had broken employment law but argued the move had saved the business.

Mr Nowak said: "DP World oversaw the brutal - and illegal - sacking of 800 workers at P&O ferries. Ministers should have stripped the company of all its public contracts and severed commercial ties.

"But the government has chosen instead to reward DP World with another bumper deal. This is giving a green light to other rogue employers to act with impunity."

The government said DP World would be "partners" in the project alongside car giant Ford and Forth Ports, and that £25m in public funding would go to councils in the region, not the firm.

Freeports are special economic zones near shipping ports or airports where normal tax and customs rules do not apply.

Eight freeports have already been set up in England, aimed at acting as national hubs for trade and investment.

A government spokesperson added the funding would be "used to benefit the entire region".

The government recently passed its Seafarers Bill designed to improve the employment rights of ferry workers, although the TUC said there were "gaping holes" in the legislation.

It had cancelled a contract with P&O in May, which it said was in response to the sackings.

A spokesperson for Thames Freeport said "the financial incentives available to occupiers of the Thames Freeport site are expected to generate more than £4.6bn of new investment over the next 25 years, with the public sector component invested exclusively in local public infrastructure".

They added: "It is important to understand that the financial incentives and tax reliefs on business rates and stamp duty being provided by central and local government are designed solely to attract occupiers and tenants to the freeport site.

"The three private sector partners that own the land will not directly benefit from these reliefs."