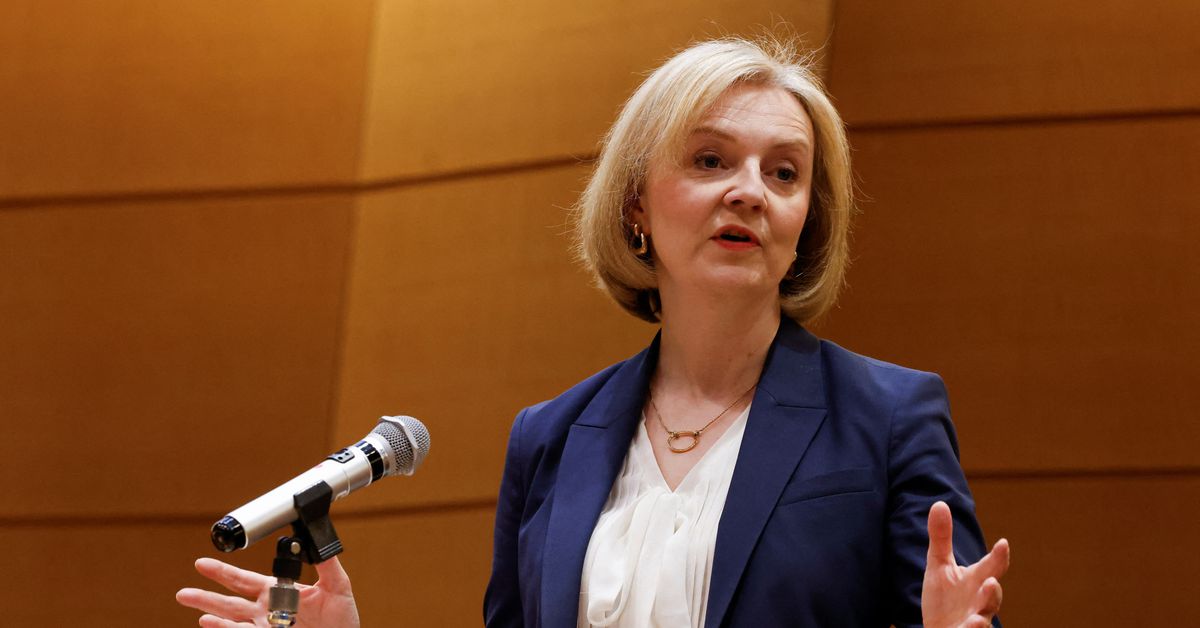 Former UK PM Truss calls for tougher China policy in first speech since resigning
Former British prime minister Liz Truss will call on Friday for Taiwan to be given more arms and for the Group of Seven nations to agree a coordinated package of sanctions against China if there is an escalation of military tensions around the island.
In her first speech since she was forced out of office last year, Truss will tell a conference in Japan designed to coordinate the policies of democratic governments towards China that the West should take a tougher approach to the world's second largest economy.

Truss will say there are people who argue that "the rise of a totalitarian China" is inevitable and "standing up to this regime is a hopeless task" but she rejects this "fatalism".

"The free world has a significant role to play in whether or not that happens – and how it happens," Truss will say, according to extracts of her speech.

British Prime Minister Rishi Sunak is facing pressure from some within his party to re-classify China as a "threat" instead of a "systemic competitor" in an update to the government's defence and foreign policy strategy, which is expected to be published next month.

Sunak last year called for "robust pragmatism" with China and emphasised the need to engage with Beijing, prompting concern from some within his party that he will adopt a softer approach to relations than his predecessor.

Truss will appear at the Inter-Parliamentary Alliance on China conference in Tokyo alongside two other former prime ministers, Australia's Scott Morrison and Belgium's Guy Verhofstadt.

She will call for a number of policies towards China including granting Taiwan full diplomatic status, ensuring the island has enough weapons to defend itself, and will say the decision to grant a pomp-laden state visit to President Xi Jinping in 2015 was a mistake.

"I should know – I attended a banquet in his honour," she will say. "Looking back, I think this sent the wrong message."