A formerly homeless couple have a chance to buy a house for £1 under a scheme to help key workers and others on to the property ladder.
Tim Perry and Aaron Parsons are among the first tenants who have moved into 12 new houses at a development in Wednesfield, Wolverhampton.

They become eligible for the £1 purchase on the 25th anniversary of moving in.

The project has spent £24m buying 100 properties.

Mr Perry, a machine press operator, said he felt "ecstatic", adding: "[I'm] still pinching myself over it. It feels so weird and [I'm] so blissfully happy."

Help to Own was set up by the city council, West Midlands Combined Authority, and fund management business Frontier Development Capital Ltd, for "working families struggling to save enough deposit to fulfil their dream of home ownership".

The council said the scheme provided long-term rent security and enabled tenants to build up a "loyalty premium" as they made their monthly payments.
This can be taken as cash if they leave the scheme within 20 years, or they can buy the home for just £1 a quarter of a century after joining.

The 100 properties, being built on Lakefield Road at The Marches development, are a mix of two, three and four-bedroom houses.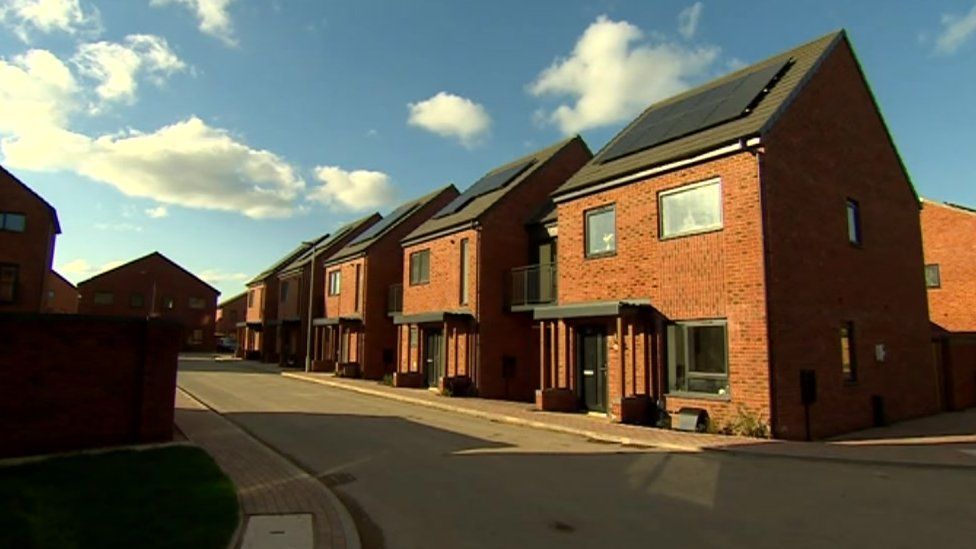 Mr Perry said the lack of a deposit had appealed, adding "it's pretty much you can move in after just paying application fees and solicitors' fees".

He said previously he had been "sofa surfing on friends' couches and stuff".

NHS staff and other key workers are also among the first 32 tenants to receive the keys to their new homes under the initiative.

So far, 86 of the houses have been offered to successful applicants, and more than 41% of the homes will go to a key worker, according to those behind the scheme.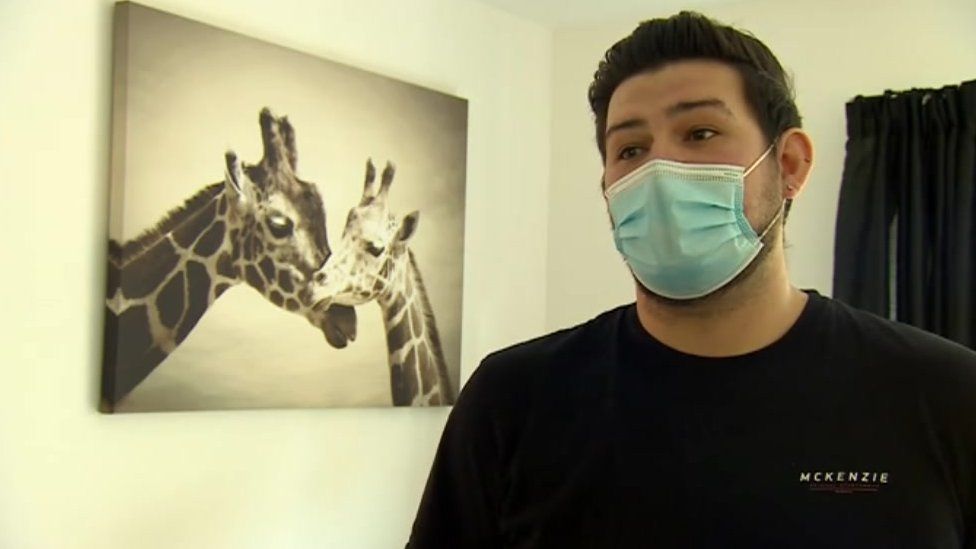 Help to Own is not a social housing scheme, but is available to anyone struggling to get on the property ladder, subject to credit checks.

The council has put £5.7m into the project, while the combined authority has contributed £4.7m.