"The sheer scale and spectacle of the collaboration is something we haven't done before"
If you go down to Harrods today, you're in for a starry surprise. For the first time in the department store's history, the exterior lights have dramatically changed; thanks to a mega takeover by Dior. Sailing across the façade of the famed Brompton Road address is a twinkling ship and a vast 17-by-17-metre gingerbread iteration of the brand's signature compass star.

But the Diorification doesn't stop there. In a first for Harrods, the French house has taken over all 44 of the store's Christmas windows, transforming them into festive gingerbread scenes and redone much of the festive decorations in store, plus it's opened a Dior café, an exhibition and two pop-up shops selling limited edition gifts and collectors items.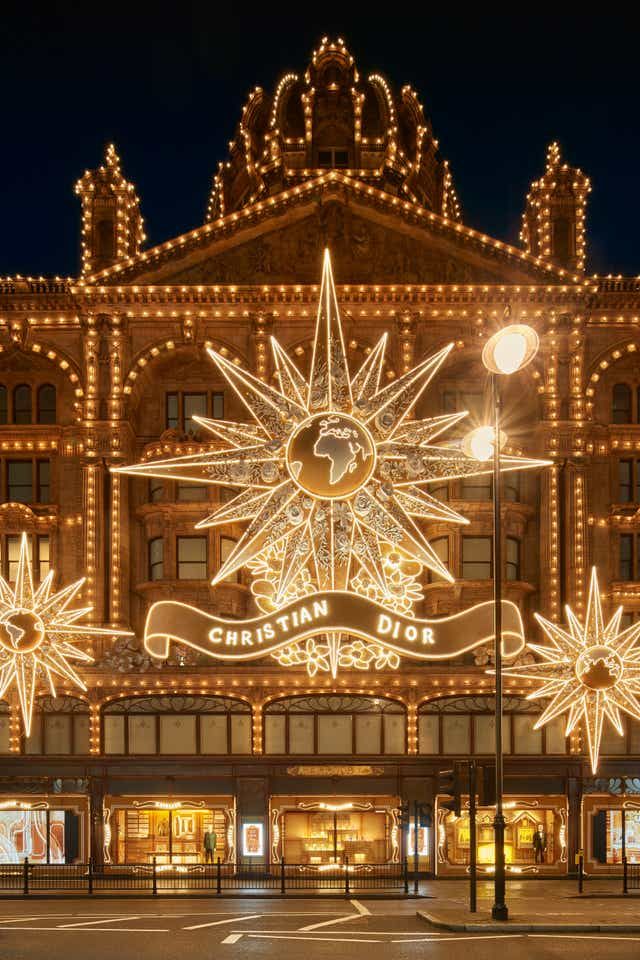 Dior
"The sheer scale and spectacle of the collaboration is something we haven't done before," says Michael Ward, Harrods Managing Director, of the takeover that will run from November 10th to January 3rd, celebrating 70 years of Dior at the department store. "Even for Harrods, a brand synonymous with pulling out all the stops for the festive season, the exuberance and joy showcased throughout the takeover is incredible. I'm excited for customers to walk in and to have that complete moment of fantasy that Harrods always does so well, which this year - through the magic of Dior - has been taken to another level."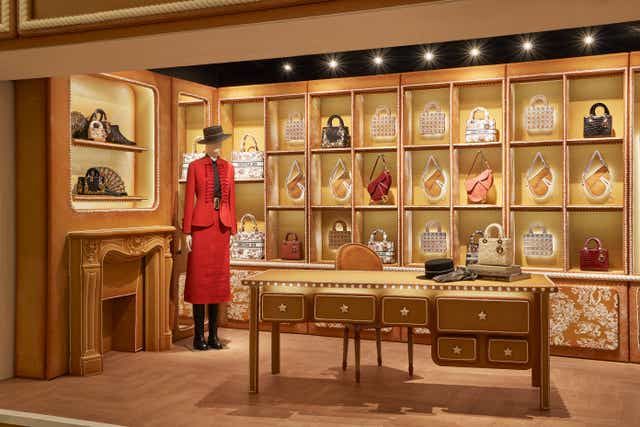 Dior

The absolute must-see is the free, bookable exhibition in the basement, where visitors meander through a magical village made from taller-than-a-tall-person gingerbread houses. Each biscuit building replicates an edifice of importance to the brand: from 30 Avenue Montaigne, Dior's new megastore in Paris, to Monseiur Dior's childhood seaside home Granville (which is now a museum) and La Colle Noir, a châteaux near Grasse that he acquired in 1951 to grow flowers for perfume making.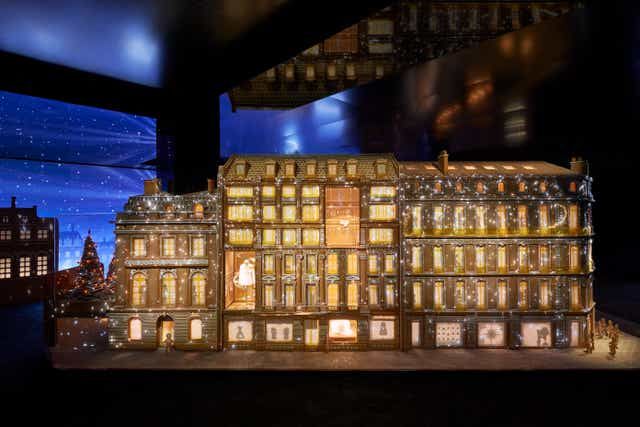 Dior

Peek inside the windows and moving gingerbread men sew away in ateliers while a gingerbread Monseiur Dior dreams up couture creations at his desk. Mini versions of archive dresses, made in the actual Dior atelier, twirl in the snow; while a sound and light projection, complete with snowfall, flowers and fireworks, beautifully transforms the entire town from day to night every 15 minutes. If you have children, don't miss it.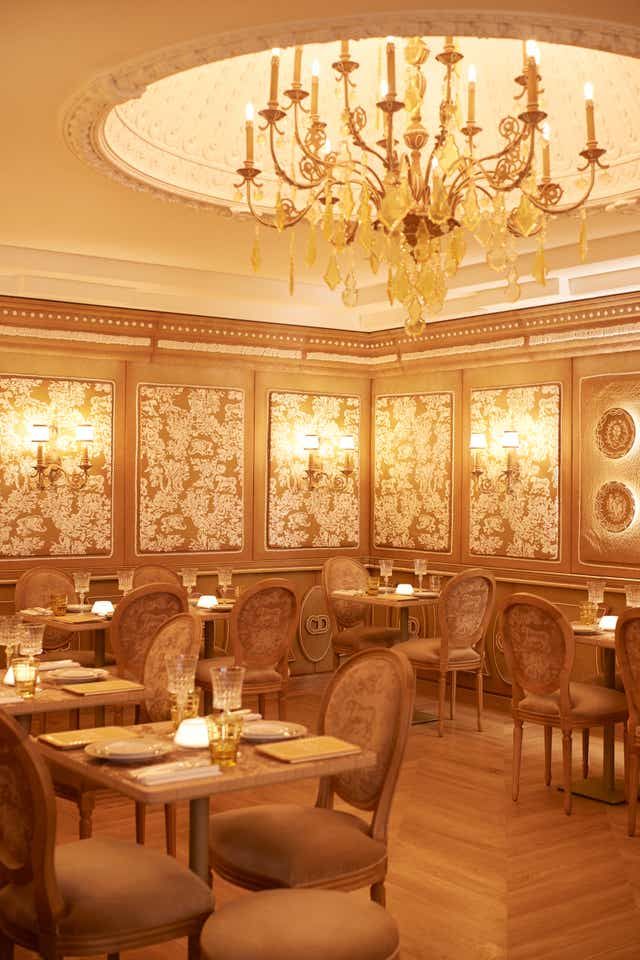 Dior

The gingerbread theme continues at the all-new Dior café, which takes over the Hans Crescent corner at the ground floor rear of the store and will serve granola and eggs for breakfast, risotto and lobster thermidor for lunch and dinky Dior bag gingerbread cookies throughout the day from 9am until 9pm. For Ward, it's a highlight: "We have transformed a classic Harrods tearoom into a Hansel and Gretel gingerbread house, with so much incredible attention to detail on display. It is a completely joyous, one-of-a-kind experience." The influencers are already queuing up.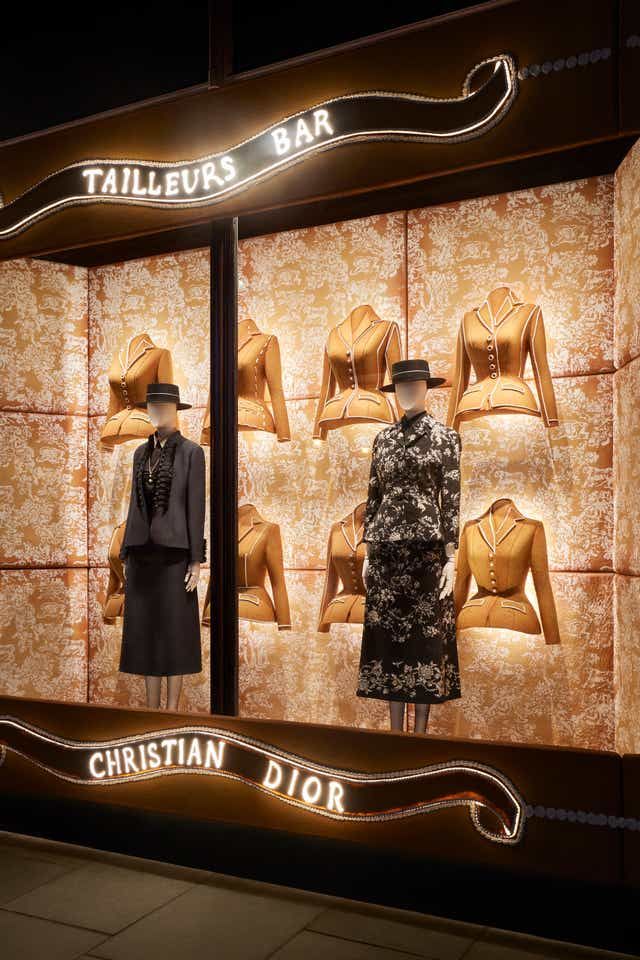 Dior

Since LVMH took full control in 2017, Dior has become one of fashion's fastest-growing and most profitable brands, with estimated revenues tripling to a whopping £5.8 billion (according to BoF). "Dior is one of the worlds' top performing brands and one that has driven huge growth over the past year," says Ward. "To see all aspects of a brand, operating at the top of its game, come to life across Harrods with such creativity and craftsmanship, is very special to behold."