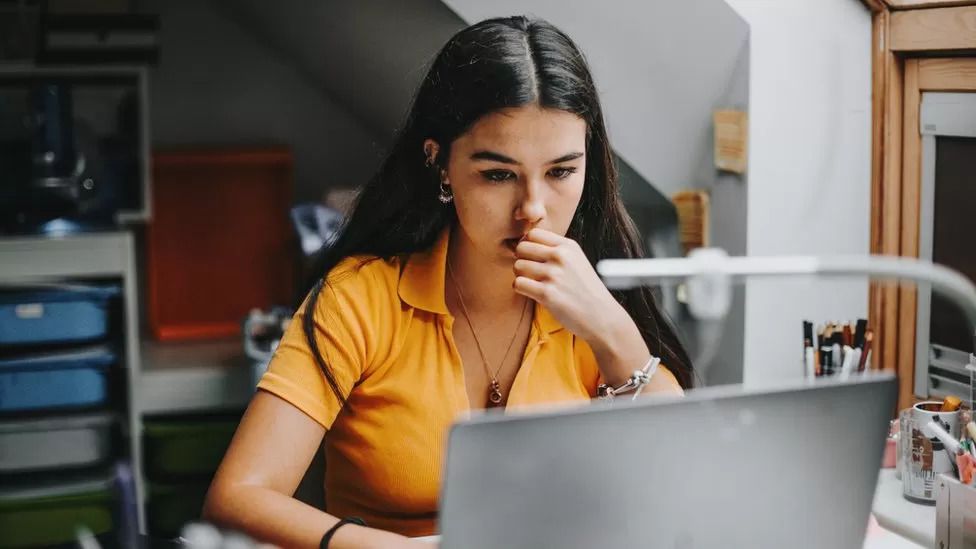 Fees for England universities frozen at £9,250 for two years
University tuition fees in England are to stay frozen at £9,250 for the next two years, says the government.
But students face a further squeeze on living costs with maintenance loans rising by 2.8% from this autumn.

The Save the Student money advice website said it was a "devastating blow" after loans rose just 2.3% this year.

In addition, the government has said it will give a further £15m to hardship funds at universities.

The National Union of Students (NUS) welcomed financial help for students but said hardship funds were "a quick fix to a long-term problem".

The NUS, which represents students across the UK, urged the government to go further by offering larger loans and grants for student living costs, and tackling "spiralling student rent".

The government confirmed on Wednesday that maintenance loans and grants for undergraduate and postgraduate students would go up 2.8% for the 2023/24 academic year.

This rise falls below the current inflation rate of 10.7%. The NUS called the increase "woefully inadequate" and said it would mean students were £1,500 worse off than if support had been increased in line with inflation.

The University and College Union, which represents more than 120,000 education staff in the UK, said the increase would "barely touch the sides" in the face of "high inflation, rising energy bills, transport costs, rents, and falling wages".

NUS research published in July suggested a third of students had just £50 to live on after paying rent and bills.

In a written statement, Robert Halfon, higher education minister, said the government recognised "students continue to face financial challenges".

He also said this was the sixth year in a row tuition fees had been frozen for full-time undergraduate courses.

In Wales, tuition fees are capped at £9,000, while in Northern Ireland, home students pay a maximum of £4,630 but those from other UK nations can be charged up to £9,250.

In Scotland, Scottish students are eligible for free tuition, while those from elsewhere in the UK can pay up to £9,250.

Mr Halfon said: "I'm really pleased to see that so many universities are already stepping up efforts to support their students through a variety of programmes.

"These schemes have already helped students up and down the country and I urge anyone who is worried about their circumstances to speak to their university."

In October, the University of York announced that students concerned about the rising cost of energy would receive financial support of £150.

Last year, an official survey also suggested that half of students in England were facing money problems as the cost of living soared.

More than three-quarters were also worried rising costs would affect their academic success, according to the research by the Office for National Statistics (ONS).