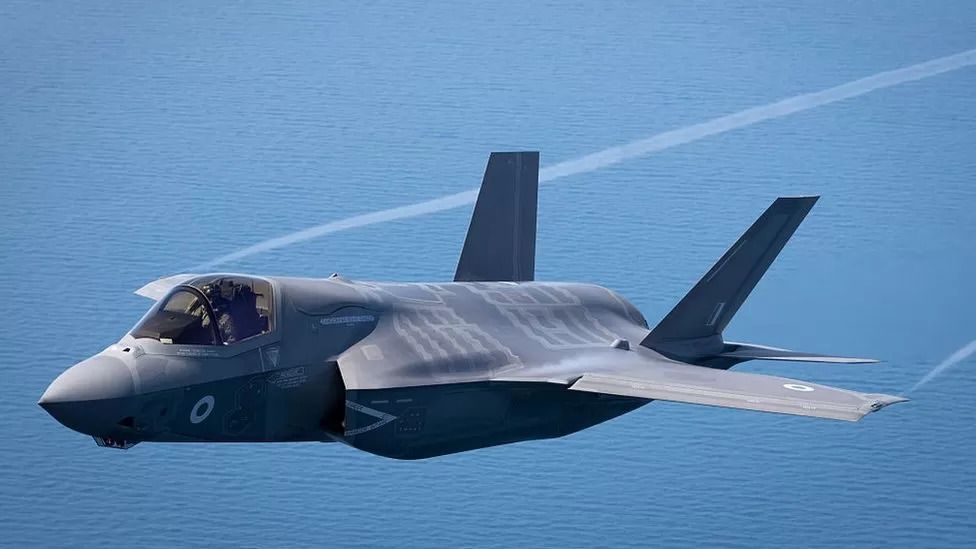 Ex-UK pilots in China did not share classified information - flying school
No classified information was passed on when former British military pilots offered training to China, a South African flying school has said.
Last week it was reported up to 30 former pilots had gone to train members of China's People's Liberation Army.

The Ministry of Defence (MoD) said it was taking "decisive steps" to stop Chinese recruitment schemes attempting to headhunt serving and former pilots.

The flying school said the MoD was "fully aware" of its work.

The UK authorities said the pilots, some of whom were paid more than £218,000 ($250,000), had not broken any current UK law. But officials said a South African flying academy was linked to their recruitment.

The South African flying school - Test Flying Academy of South Africa (TFASA) - has now released a written statement, saying the company "has been in contact with the UK MoD for many years and they are fully aware of the nature of the company's business".

It said "none of its trainers are in possession of legally or operationally sensitive information relating to the national security interests of any country, whether those from where its employees are drawn or in which it provides training".

Some of that training is understood to have taken place in China.

The UK issued an intelligence alert last week to warn former military pilots against working for the Chinese military.

At the time of that alert, officials claimed the retired British pilots were being used to help understand the way in which Western planes and pilots operate, information which could be useful in the event of any conflict.

"They are a very attractive body of people to then pass on that knowledge," a Western official said.

"It's taking Western pilots of great experience to help develop Chinese military air force tactics and capabilities."

Officials also warned that recruitment had been ramping up recently.

The TFASA said that since 2013 "British tutors have been in direct contact on an individual basis with the UK MoD and other UK government agencies prior to undertaking training" including with Chinese clients and that no objections had been raised.

The company said many of its tutors formerly served in the armed forces but the training is "strictly unclassified" and work is in compliance with South Africa and other countries in which it operates.

It added it never actively recruits from serving personnel and the majority come from other civilian contractors.

TFASA said it was also "in the process of contacting the UK MoD" to ensure that there are no misunderstandings.

The UK's alert acknowledged that current laws were not being broken but officials have suggested that an upcoming national security bill may make it possible to prosecute such actions.

The issuing of the highly unusual alert is a sign that authorities may have been seeking to deter individuals from taking part by drawing attention to their activities following contact which did not dissuade the pilots from continuing the training.

"It certainly doesn't match my understanding of service of our nation - even in retirement - to then go and work with a foreign power, especially one that challenges the UK interest so keenly," armed forces minister James Heappey told BBC Radio 4's Today programme.

An MoD spokesperson told the BBC: "All serving and former personnel are already subject to the Official Secrets Act, and we are reviewing the use of confidentiality contracts and non-disclosure agreements across defence, while the new National Security Bill will create additional tools to tackle contemporary security challenges - including this one."