A woman whose parents and sister were murdered in an IRA firebomb attack in County Down 45 years ago wants to know why their killers were pardoned.
Willie Herron, his wife Beth and their daughter Noeline died in an attack on their drapery shop in Dromore in 1976.

All three were in their home above the shop when the building was destroyed.

Joy Bingham has appealed to the UK government to explain to her family why two sisters were granted Royal Prerogatives of Mercy.

"Why were they let out so soon?" she asked.

"I just want to know the truth."

'My heart broke'

The government's Northern Ireland Office has not answered BBC News NI's questions about the case.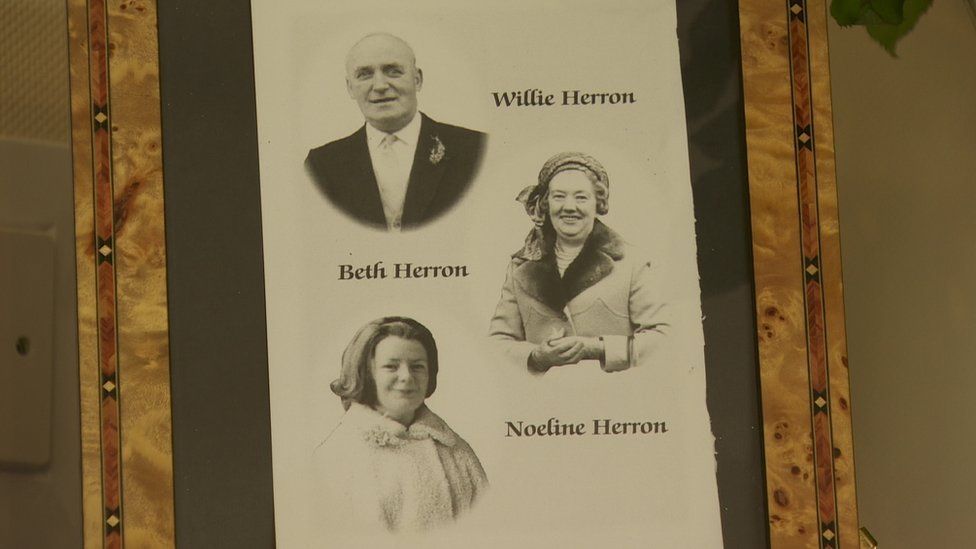 Mrs Bingham last saw her father at an upstairs window of the building while it burned, a memory she said would never leave her.

"The memory of that night is just like it was last night - I can still see my father's face," she said.

"My heart broke that night."

A man and two sisters were later jailed for the murders, each receiving sentences of 36 years.

However, Mrs Bingham said the sisters were released after less than two years after being given Royal Prerogatives of Mercy.

The Royal Prerogative of Mercy can be used to grant a pardon to somebody or to reduce their sentence.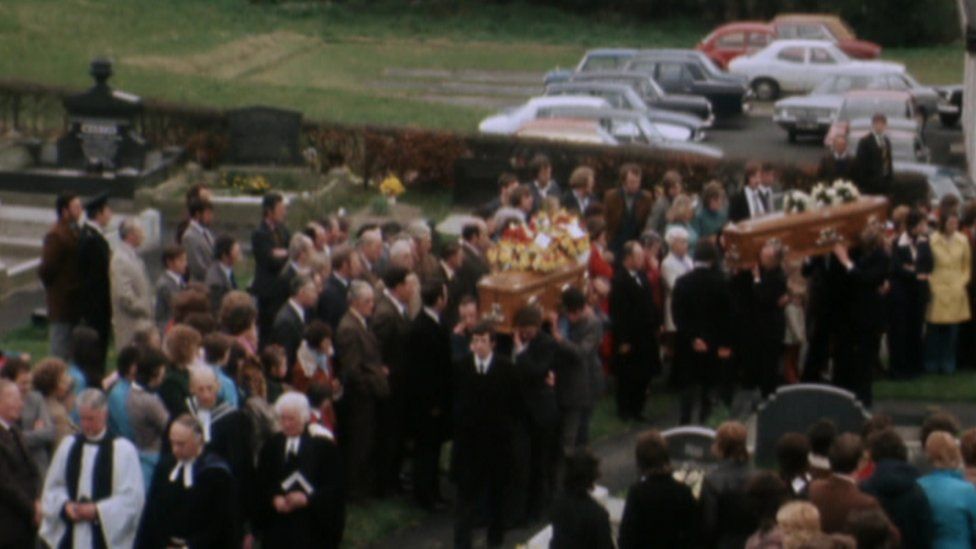 It was used more frequently to shorten sentences before the set-up in 1997 of the Criminal Cases Review Commission, which provided a statutory means for appeals to be considered.

The Northern Ireland Office said the Royal Prerogative of Mercy has been used in the past on compassionate grounds or in exchange for co-operation with the authorities to help bring others to justice.

'Innocent Christian people'

Mrs Bingham said she was not informed ahead of the sisters' release and when she wrote to then Prime Minister Margaret Thatcher's government for an explanation none was given.

She said she had tried to meet the sisters when the South African clergyman Archbishop Desmond Tutu was in Northern Ireland for a reconciliation project but they had refused.

She said she would still be willing to do so.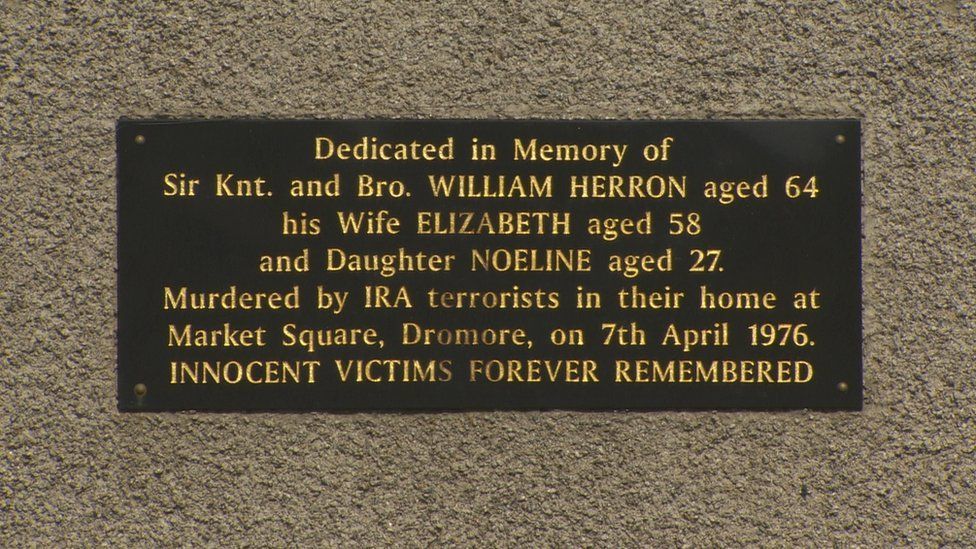 "I'd ask them did they not think that night when they were asleep in their beds that that [bomb] was going to kill three people?" she said.

"Did they not know they were going to murder them? Did they not think about it?

"My parents were innocent Christian people asleep in their beds."

She added: "If I'd gone out and murdered somebody I'd have been put behind bars - no such freedom would have been given to me."

Mrs Bingham said while her heart would never recover from losing her family an explanation for the sisters' release would help her.