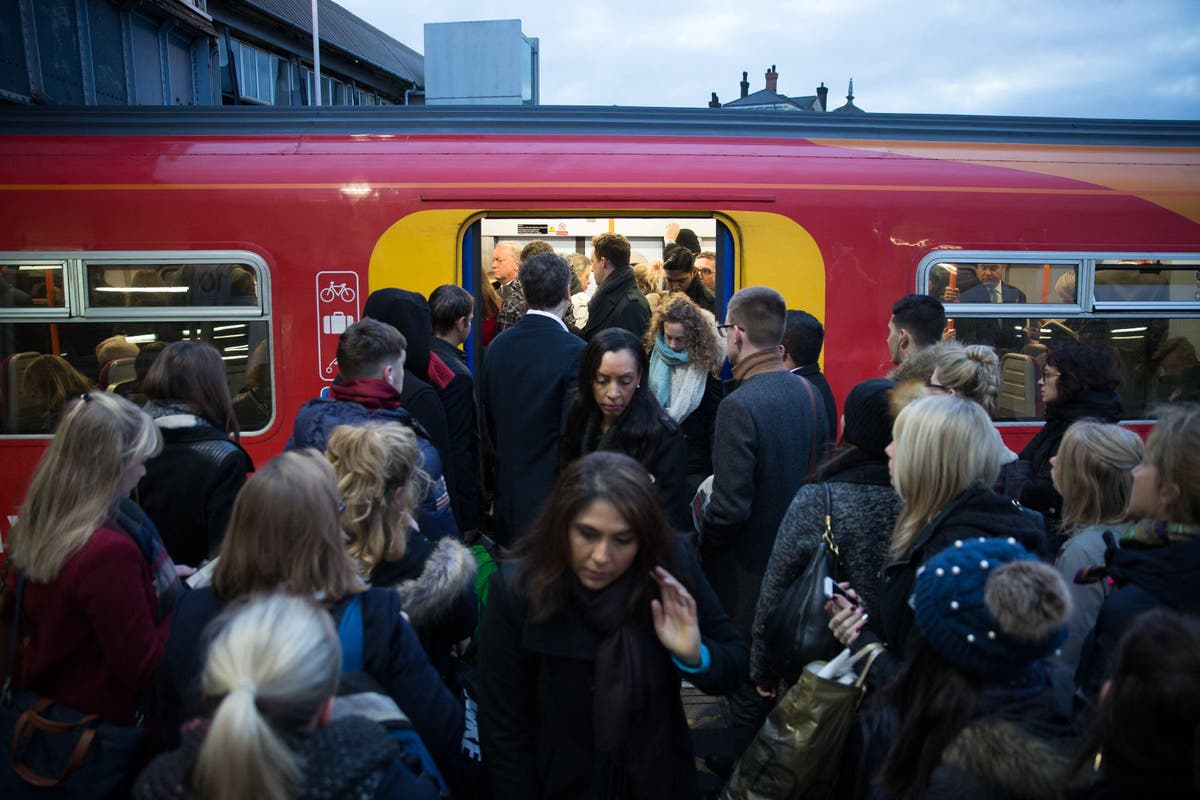 Council looks at extension of Northern line to Clapham Junction
It says extending the line would 'provide significant new and improved journey opportunities' at one of Europe's busiest rail interchanges
A south London council is looking at the extension of the Northern line from Battersea Power Station to Clapham Junction as part of a masterplan for the area.

A new report by Wandsworth Borough Council (WBC) described the train station - one of Europe's busiest rail interchanges - as "an asset of London and national importance" but said it "presents long standing challenges of congestion, severance, and accessibility".

Clapham Junction has 17 platforms for mainline rail services and the Overground but features no Underground connection - the nearest Tube station being more than a mile away at Clapham Common.

The Northern Line was extended from Kennington to Battersea Power Station at an estimated cost of £1.1bn, in an expansion that opened in October 2021. In the first year this carried more than five million passengers - a figure predicted to rise to 10 million in 2024/25.

In a new report, WBC's Director of Environment and Community Services, Paul Chadwick, wrote: "A key element of improving public transport would be the further extension of the Northern Line from Battersea Power Station to Clapham Junction.

"This would directly link Clapham Junction into the London Underground network, to provide significant new and improved journey opportunities."

The exact cost of such an extension and how it would be funded are not yet known, but the report says: "It is likely that the further extension would cost significantly more than £750m.

"Work would need to be undertaken to identify how this further extension could be funded."

The reports adds: "Clapham Junction station is a major rail interchange with main line services to and from London Victoria and London Waterloo and London Overground services. It has the largest interchange passenger flow of all stations within the UK.

"It also sits on the safeguarded alignment of Crossrail 2, although no work is currently being undertaken on this proposal.

"An extension from Battersea Power Station would be 2.6kms as the crow flies, but a preferred route will need to be identified."

It adds that due to the current economic situation, the scheme is "highly unlikely" to be funded by TfL or the Government "in the short to medium term".

"The alternative funding mechanism would require very significant levels of development in and around Clapham Junction," it continues.

"It may be the case that difficult choices would be needed."

During last May's local council elections when Labour won control of the council for the first time since 1978, the party vowed to investigate whether an extension of the Northern line to the station was viable.

The report recommends the council appoints a transport consultancy at a cost of around £40,000 to develop a "pre-feasibility study" for the Northern line extension - which would outline an estimated cost of the scheme, and identify any benefits or drawbacks.

The report is due to appear before Wandsworth Borough Council's Transport Committee at a meeting on Wednesday (February 1).