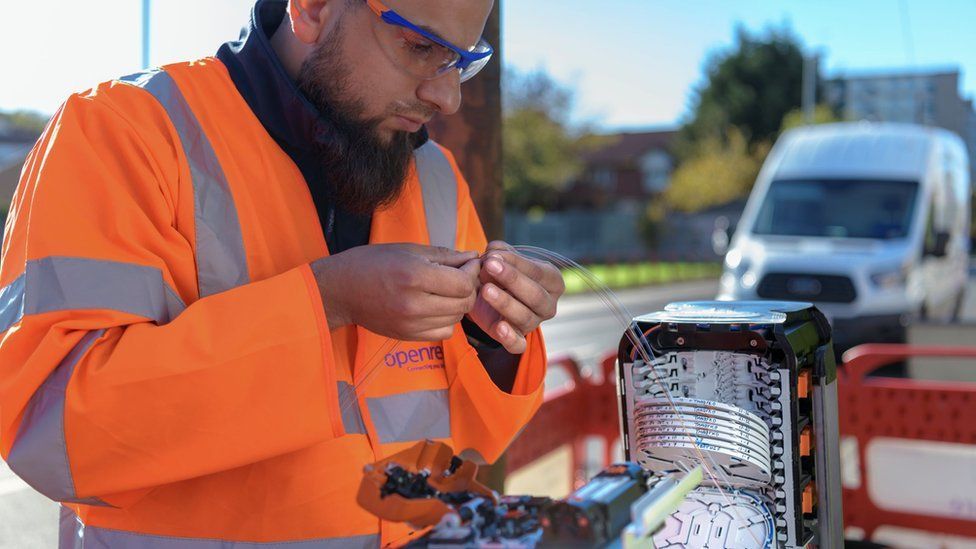 BT strike: Thousands of workers to take action for two days
More than 40,000 workers at telecoms giant BT are to take part in two 24-hour strikes in a row over pay, their union has announced.
The Communication Workers Union (CWU), which represents the employees at BT, said that company bosses had "stuck two fingers up" to key workers.

The strikes will take place on 29 July and 1 August.

BT said it had made its best pay offer and would not be re-opening the 2022 pay review.

Those striking are largely Openreach engineers and call centre workers.

When the union voted to strike last month, BT said that it was disappointed and would "work to keep our customers and the country connected" if staff walked out.

The company has offered employees a £1,500 per year pay increase, which the union claims is effectively a pay cut considering rampant inflation.

CWU general secretary Dave Ward said: "For the first time since 1987, strike action will now commence at BT Group."

"This is not a case of an employer refusing to meet a union's demands - this is about an employer refusing to meet us whatsoever," he said.

"The serious disruption this strike may cause is entirely down to Philip Jansen and his friends, who have chosen to stick two fingers up to their own workforce."

The union said the strike action was likely to affect the roll-out of ultra-fast broadband, and could cause significant issues for those working from home.

"These are the same workers who kept the country connected during the pandemic. Without CWU members in BT Group, there would have been no home-working revolution, and vital technical infrastructure may have malfunctioned or been broken when our country most needed it."

BT said it had engaged in "exhaustive discussions" with the union, before finally deciding on a £1,500 payment which is said is its "highest pay award in more than 20 years" for workers.

BT said in a statement: "We have tried and tested processes for large scale colleague absences to minimise any disruption for our customers and these were proved during the pandemic."