The Culture Club singer – who was the fourth camp mate to be voted off the ITV show – reveals meltdowns that almost led him to quit jungle early
Boy George has confessed that he came close to quitting I'm A Celebrity no less than four times as he reflected on his recent stint in the jungle.

The Culture Club singer, 61, said that there were four issues that threatened to result in him walking out: unfiltered water, not having socks, being denied chocolate and the infamous buggy-gate incident.

The Do You Really Want To Hurt Me hitmaker threw a giant wobbly after he was told he would have to walk back to camp after completing a Bushtucker Trial while Sue Cleaver would be driven in a buggy "under special conditions".

"Sue had her buggy and Ant and Dec have gone off in a lovely Range Rover, and I'm like, 'OK, now there's a duty of care issue, there's no way I'm walking up that hill,'" he recalled.

"I'm 61, I'm asthmatic, I'm pulling that card. And there's no reason for this. Unless you can give me a really good reason why I should walk up that hill, I'm not walking up it," he added to The Sun.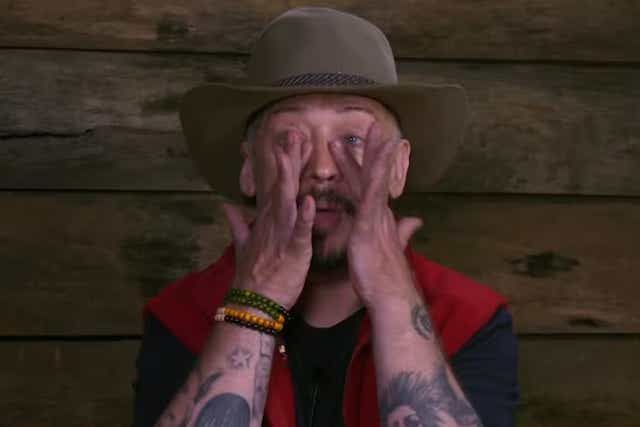 Boy George said there were four incidents that almost led to him quitting the ITV show
After locking himself in a shed, "laughing a bit, crying a bit, [and] thinking, 'What is happening?'" he finally got his own way.
He also successfully lobbied to have a filter fitted on the camp's water pump and got his socks, but had to give up the chocolate as a lost cause.
Concluding: "The jungle is designed to drive you crazy and it works, because everything in there is impossible. So there were times when I said, 'If this isn't beneficial to the show, I'm not doing it'.
"So yes, there were moments. I would usually just take off my microphone, put it in the Bushtucker Telegraph cabin and say, 'Call me when you've got my socks', because it's unreasonable to not have socks."