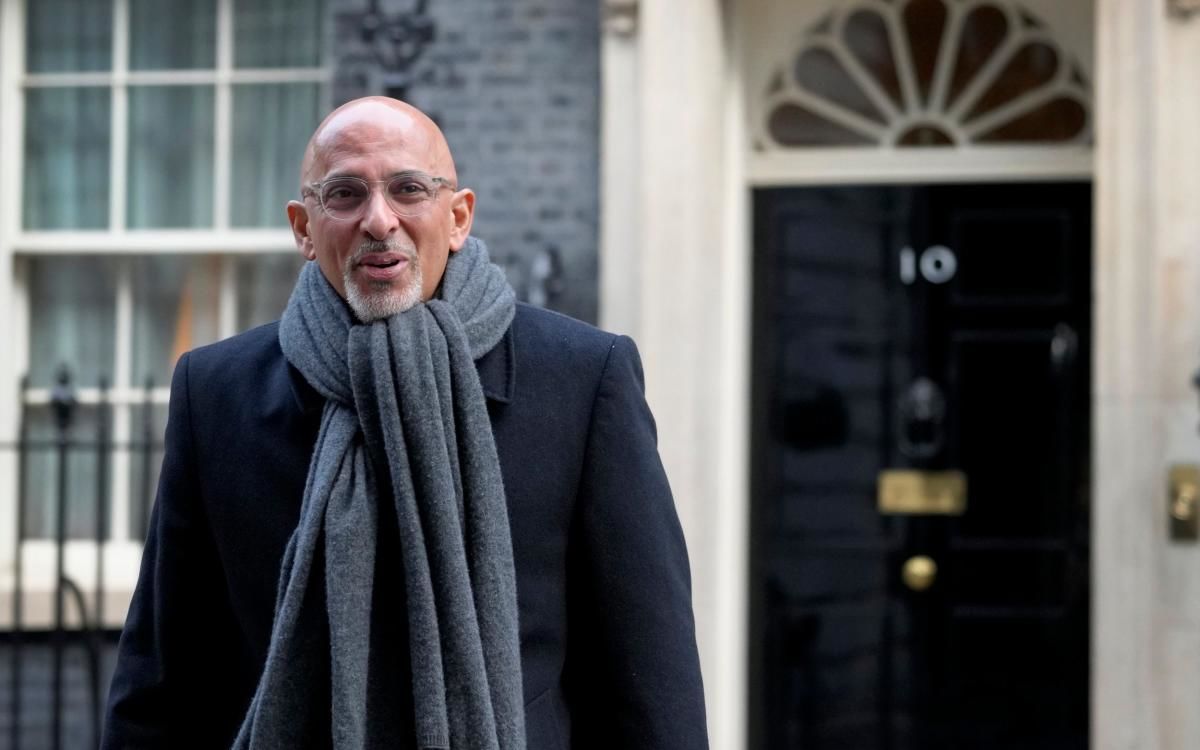 Zahawi should quit as party chair until tax inquiry ends, top Tory peer implies
Nadhim Zahawi should step away from his Conservative party role while the inquiry into his tax affairs continues, a senior Tory peer and former Commons standards chair has appeared to suggest.
Lord Young, who served in several Conservative administrations from Margaret Thatcher's to Theresa May's, suggested that ministers under pressure should feel able to step aside for the duration of any investigation.

His intervention will add to calls for the Tory chair to stand down while under investigation for settling a multimillion-pound tax dispute while chancellor.

Zahawi has authorised HMRC to disclose his settlement, estimated to be worth £4.8m and which includes a penalty, to the ethics investigation ordered by the prime minister, Rishi Sunak.

In a difficult week for Downing Street, the head of HMRC appeared to contradict Zahawi's insistence that the fine he was issued over his tax affairs was the result of "careless and not deliberate" acts. Jim Harra told MPs there are "no penalties for innocent errors in your tax affairs".

Speaking to BBC Radio 4's Week in Westminster programme, George Young said: "Last year, a minister was accused of an impropriety. He resigned and he was cleared."

In an apparent reference to the former minister Conor Burns, who had the Tory whip restored after being cleared of misconduct at the party conference in October, he said: "I think what a prime minister should do in those sorts of circumstances is bring the minister back and I think that would give out a signal that is not the end of your career if you stand back while the inquiry takes place.

"You can be rehabilitated if, indeed, allegations are proved to be untrue," said the peer, who chaired the standards and privileges committee for nearly a decade.

He said a prime minister had to be fair to any minister facing damaging allegations, and that he hoped the inquiry into Zahawi would not take too long.

"I think that's a real problem with some of these inquiries. One recent parliamentary one took three years before it was resolved. So I think it's quite difficult to short-circuit the system. Without having all the facts, there's a real risk of injustice."

He also called for the report into Zahawi to be published in full, as well as adding his voice to calls for the government's ethics adviser to be able to initiate their own investigations.

"I think a signal would be if that report was published in full. We've been promised a summary. Well, I'd quite like to see the whole report."

It comes as HMRC said it had made mistakes in the handling of a freedom of information request centred on ministers' tax affairs. The Financial Times reported that in response to an inquiry by the paper last year, HMRC said that no minister was being investigated. Zahawi was the subject of an investigation by tax officials at the time.

The paper reported that a response to a freedom of information request by the tax lawyer Dan Neidle, who had been working to expose Zahawi's tax affairs, was believed by HMRC staff to be incorrect after he was informed that it was a backbench Tory MP and not a minister who was under investigation.