The results from Wales confirm the worst fears of the Welsh Conservatives.
They were always expecting to suffer losses, but not on a scale that could wipe out all the gains they made in the last council elections five years ago.

Their leader, Andrew RT Davies, blames the issues that have plagued Boris Johnson's government in Westminster - the cost of living crisis and Partygate.

He says he still supports the prime minister but "he has to use the summer months to build the confidence of the party" going forward to the next general election.

In north east Wales, where the party routed Welsh Labour in the 2019 election, the Tories have fallen from the largest party in one council, Denbighshire, to fourth.

A result that will do nothing to calm Welsh Tory nerves about Mr Johnson's ability to keep those 2019 Conservative converts on board.

In the south, in true blue Monmouthshire, the only council where they had overall control, they have lost their majority and Labour are now the largest party.

A bad day for the Tories has been a good one for Welsh Labour, which has recovered some of the councils it lost last time around.

The party went into this campaign with the wind in its sails, despite increasing pressure over record breaking NHS waiting times.

Polls have been good for party leader Mark Drakeford, who is first minister in the Welsh Labour government, and achieved strong wins in last year's elections to the Welsh Parliament.

In Wales, where average earnings are some of the lowest in the UK, Welsh Labour clearly found fertile ground as it hammered the Conservatives over cost of living pressures.

But one result has spoiled Labour's day - the party will lose control of Neath Port Talbot council over a schools controversy, though the overall result has not yet been declared.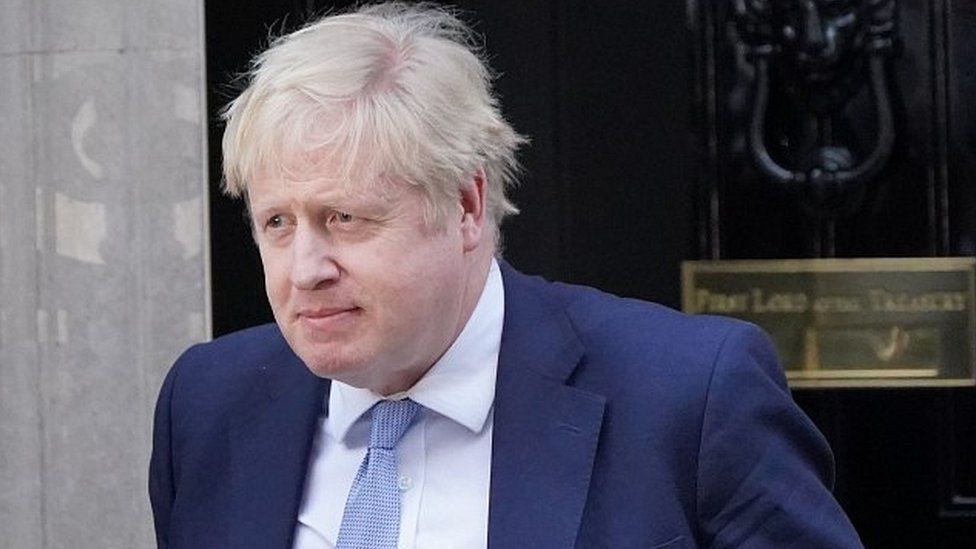 Boris Johnson's Westminster woes are being blamed for poor Tory results across Wales

The other main party in Wales is the pro-independence Plaid Cymru which is celebrating winning control of three additional councils in its heartlands, but progress elsewhere has been modest.

The Liberal Democrats will hope gains in Powys signal a revival in their fortunes in an area where they lost constituency seats at Westminster and in last year's Welsh Parliament elections.

Independents also play a big role in Welsh local government, and that plus low turnout and complex local factors make it dangerous to read across to the next general election.

Nevertheless, it is clear that this set of results will add to the pressure on Boris Johnson.