A large fire has broken out on marshland on the Wirral.
Cheshire Fire Service sent six fire engines to the blaze after it started just before 18:30 GMT at Neston.

An eyewitness described seeing a "wall of flames" that rapidly took hold of the area.

The fire had covered approximately 500 square metres, the fire service said, with crews using hose reels and beaters to put out the flames.

The service said police had been contacted as it was suspected the fire had been started deliberately.

Eyewitness Peter Guy, 43, who was visiting nearby Parkgate on a day trip, said he had just finished having fish and chips when he noticed the fire break out.

He said there was no explosion, but the fire took hold rapidly, creating a "wall of flames" across the marshland.

"It started off looking like a regular bonfire and then I noticed the fire getting closer to us," he said.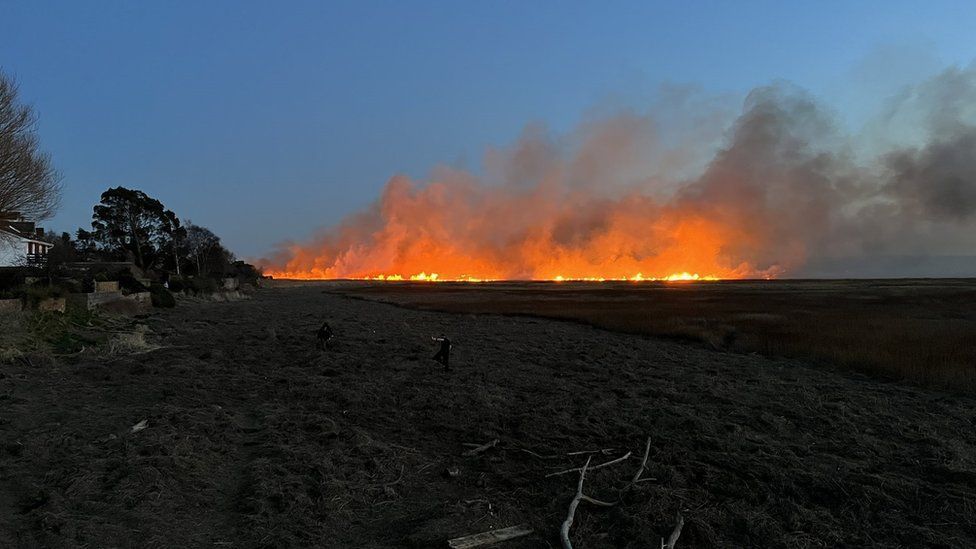 The fire started out small before the flames spread across the marshland, said an eyewitness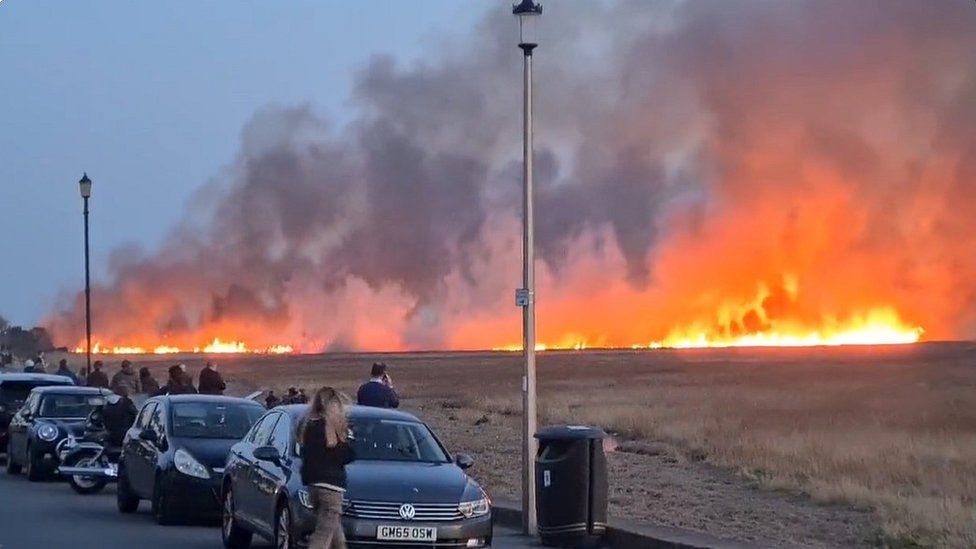 The fire stretched across a large expanse of marshland

"There were so many people there enjoying the beautiful sunset. I've never seen anything like it. It was like the sky was on fire."

On Saturday evening, the fire service said there were two areas of fire spreading around the marshland.

Fire breaks were put in place to protect nearby properties.

By 22:00 GMT the huge flames had died down along with the crowds, which earlier lined the Parkgate front, said the BBC's Jon Ironmonger who was at the scene.

Hundreds of pubgoers and residents spilled onto the seawall for a closer look at the fire, which surged across marshland in the Dee estuary.