Two Welsh politicians have travelled to Ukraine as the country stands on the brink of war with Russia.
Plaid Cymru leader Adam Price and Counsel General Mick Antoniw arrived in the capital Kyiv on Saturday evening.

Western nations have warned Russia, with 130,000 troops near the border, could invade the country imminently.

The Foreign, Commonwealth and Development Office (FCDO) has advised against all travel to Ukraine and told all British nationals to leave.

In a further update on Saturday, the FCDO said: "British nationals should leave while commercial options remain.

"In the event of a military incursion, it is likely that commercial routes out of Ukraine will be severely disrupted and roads across Ukraine could be closed."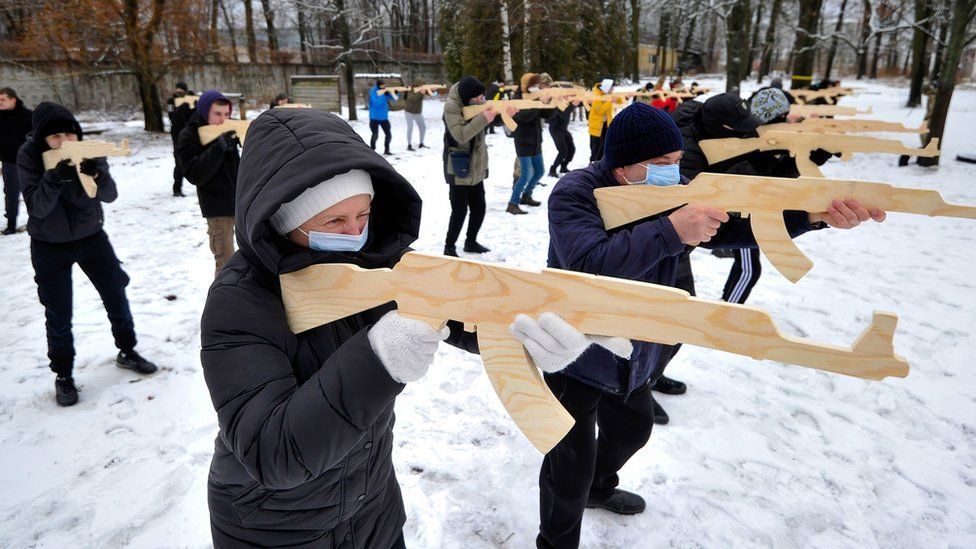 Ukrainians take part in military training for civilians in Kyiv

On Friday, US president Joe Biden said he was convinced Russian President Vladimir Putin had decided to launch an invasion of Ukraine which could start in the coming days, with Kyiv a potential key target.

On Saturday, Prime Minister Boris Johnson said he did not know what Russian President Vladimir Putin intends, but said the "omens are grim".

Mr Price and Labour's Mr Antoniw, who comes from a Ukrainian family, are in the country for four days as part of a UK delegation, which also includes former Labour MEP Julie Ward and general secretary of the ASLEF union Mick Whelan.

Their stated aim is to show solidarity with workers and minorities.

After landing, Mr Price tweeted it was important to "stand shoulder to shoulder" with the Ukrainian people.

During their stay they will meet Ukrainian workers, LGBTQ+ people, ethnic minorities and human rights defenders.

They plan to report back to grassroots organisations at home, with Mr Price saying the visit also reflects the historic ties between Wales and Ukraine going back to the foundation of Donetsk by Welsh migrants in the 19th century.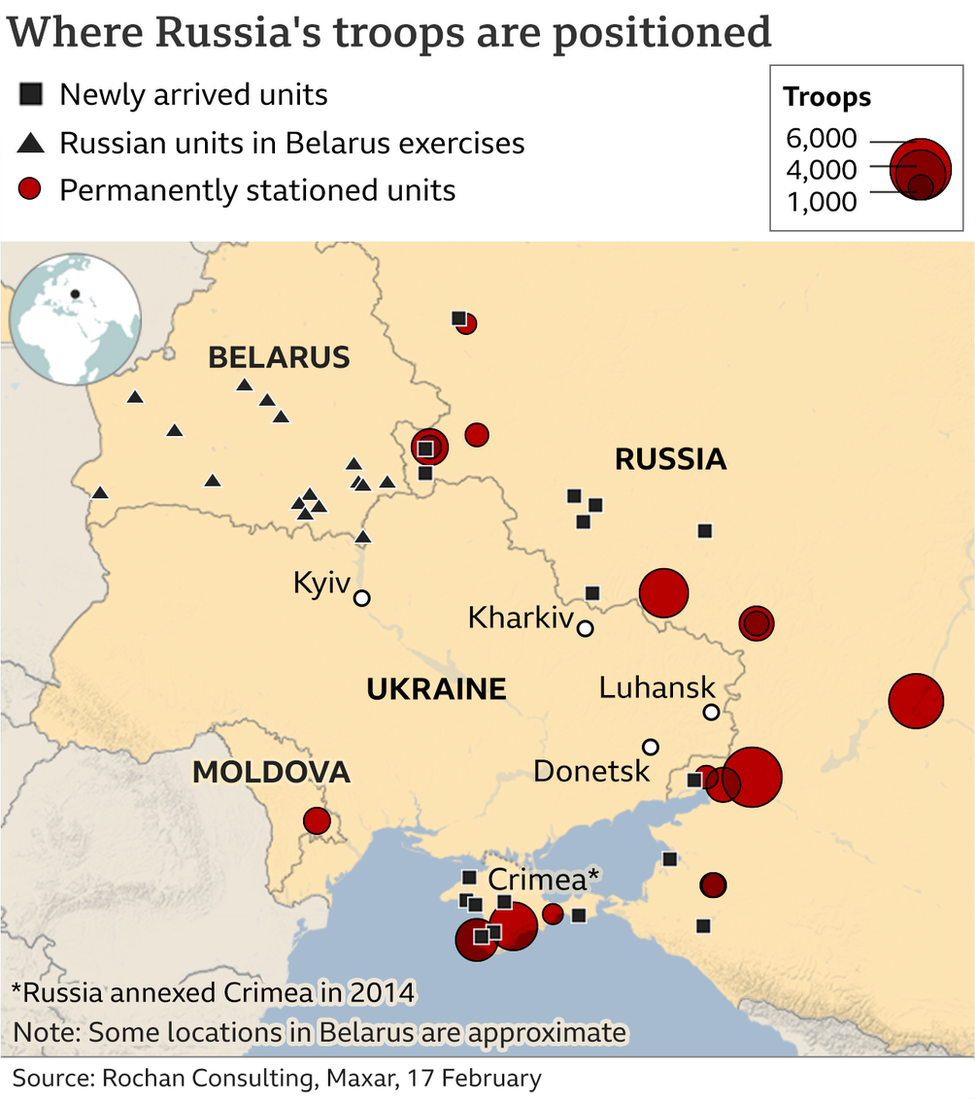 "The more the Ukrainian people are threatened by Russian aggression and imperialism the more urgent it becomes for socialists, democrats and internationalist to stand shoulder to shoulder in solidarity with them - in defence of their right to national self-determination and in defiance of Putin's warmongering," Mr Price said.

He is on the trip in a personal capacity, as is Pontypridd MS Mr Antoniw.

Mr Antoniw said: "In too many of the discussions about the situation in Ukraine, it is the people themselves who are being bypassed. We want to listen to what the Ukrainian people say and to show our solidarity with them. We stand by them and their right to determine their own future and to defend their country from Russian aggression and imperialism."