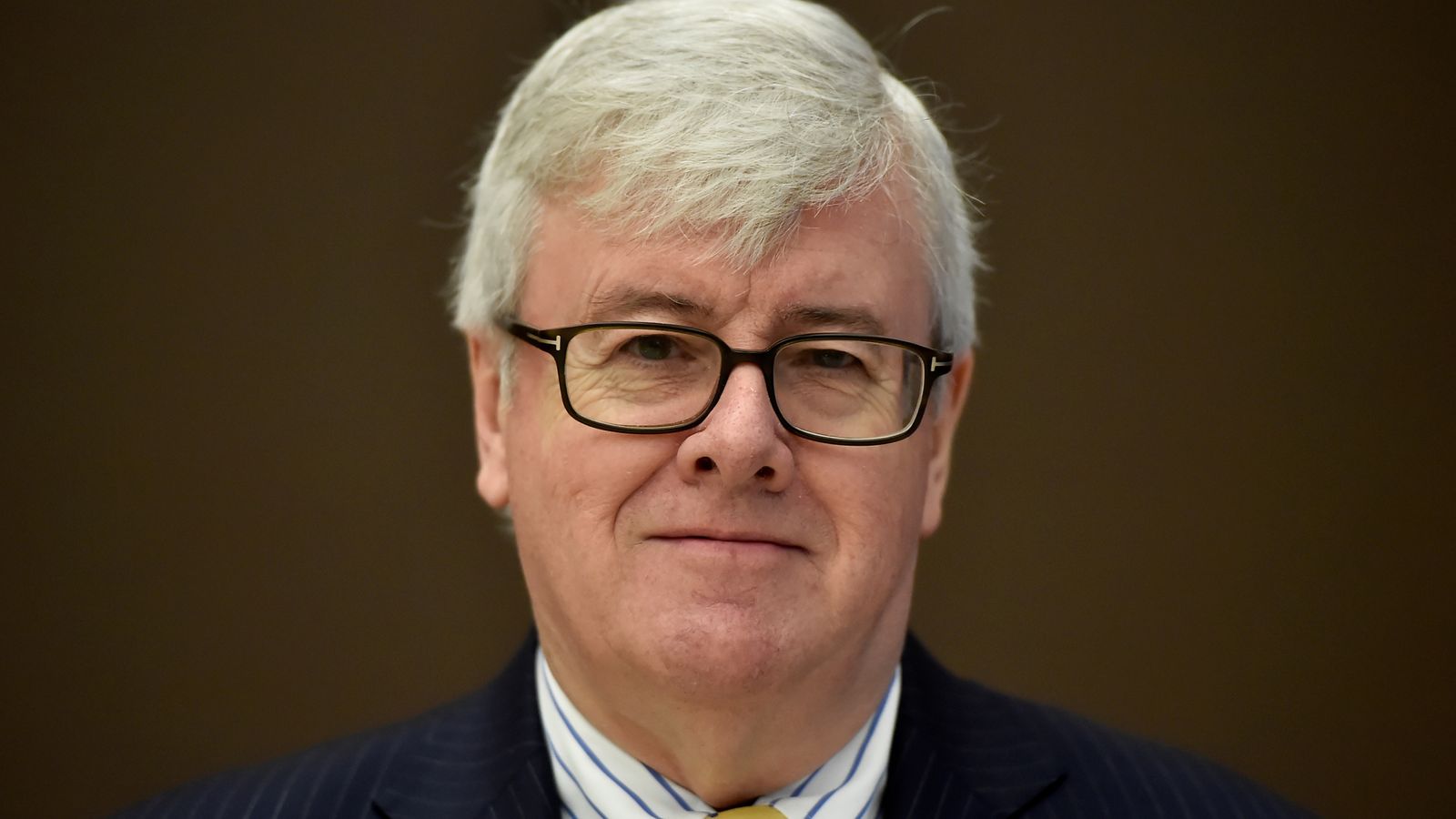 Tesco chairman Allan in talks to sell stake in corporate mentoring firm
John Allan is negotiating the sale of his 20% stake in J&A Mentoring Partners to co-founder Anna Joseph, Sky News has learnt - days after his exit from Tesco was announced.
John Allan, the Tesco chairman, is in talks to sell his stake in a firm which mentors executives at dozens of blue-chip companies, it has emerged - days after the announcement of his resignation from Britain's biggest retailer amid allegations of inappropriate behaviour towards women.

Sky News has learnt that Mr Allan is negotiating the sale of his stake in J&A Mentoring to his co-founder, Anna Joseph, for an undisclosed price.

Mr Allan, who helped to establish the business in 2018, will remain involved with the company, he said in a statement on Monday.

Some of his details are understood to have been removed from J&A's website on Friday, when his resignation as Tesco chairman was announced to the stock market.

Ms Joseph told Sky News that a shareholder agreement created at the time of the company's launch anticipated her acquiring his stake after five years.

"We started those conversations early in 2023 - some months before any press coverage about the CBI broke - and also that he would step back from the chair role to that of co-founder [which he continues to be]," she said.

"When the unproven allegations [which JA continues to vigorously contest] were exposed by The Guardian I sent an email out to all J&A's mentors - with JA's explicit prior knowledge and blessing - articulating that such a stepping back was already in hand and would continue to be executed on.

"John was, of course, copied in."

The Guardian reported recently that several women had alleged that Mr Allan had touched them inappropriately - which he strongly denied.

The Tesco chairman acknowledged having made one remark to a colleague at the CBI that her dress suited her figure, but said he had swiftly apologised.

In a statement on Friday, Tesco said: "While we have received no complaints about John's conduct and made no findings of wrongdoing, these allegations risk becoming a distraction to Tesco.

"On behalf of the board, I thank him for his substantial contribution to the business."

The circumstances of his departure from Tesco have begun to attract disquiet from his allies and other areas of corporate Britain, with investigations to date having found no evidence of serious wrongdoing on Mr Allan's part.

J&A Mentoring uses a roster of senior boardroom figures including Cressida Hogg, the BAE Systems chair, the Premier League chair Alison Brittain, and Adam Crozier, the BT Group chairman, to mentor up-and-coming managers.

Brian McBride, the CBI president who is battling to secure the survival of the business lobbying group, where Mr Allan was a predecessor, is also listed as a mentor on the J&A website.

Ms Joseph said the firm that she and Mr Allan set up had "a mission to provide confidence, challenge and empowerment to help already good leaders become great".

"We are quietly proud of the work we are doing, especially to support senior women stand taller and for leaders of diverse backgrounds to feel [a long overdue] right to their places at the table.

"John and I are passionate about these causes and the business has never been busier with our 31st FTSE 100 client about to sign up, and our largest population of mentees to date."

Ms Joseph already owns 80% of J&A Mentoring.

A spokesman for Mr Allan said he "remains a shareholder in J&A Mentoring Partners and will continue to act as a mentor".