Sinn Féin's Michelle O'Neill has condemned those behind recent security incidents which she said could have had "catastrophic implications".
On Monday, some Strabane residents had to leave their homes due to a security alert and last week two police officers escaped injury after their car was damaged in a bomb attack.

"We could have had seen loss of life of two police officers," Ms O'Neill said.

She said the perpetrators were in "conflict" with their own community.

"It is incumbent upon all of us in political leadership to say no to these actions and to call it out," she added.

Speaking in Londonderry, Michelle O'Neill said the actions were "disgraceful, reckless, futile and completely dangerous".

On Tuesday, a 50-year-old man was arrested in the Strabane area in connection with the bomb attack on Thursday, police said.

Five other men who had been detained have been released.

In another incident, a delivery driver was forced to drive a suspicious object to a police station in Londonderry on Sunday night.

Police said the object was an elaborate hoax.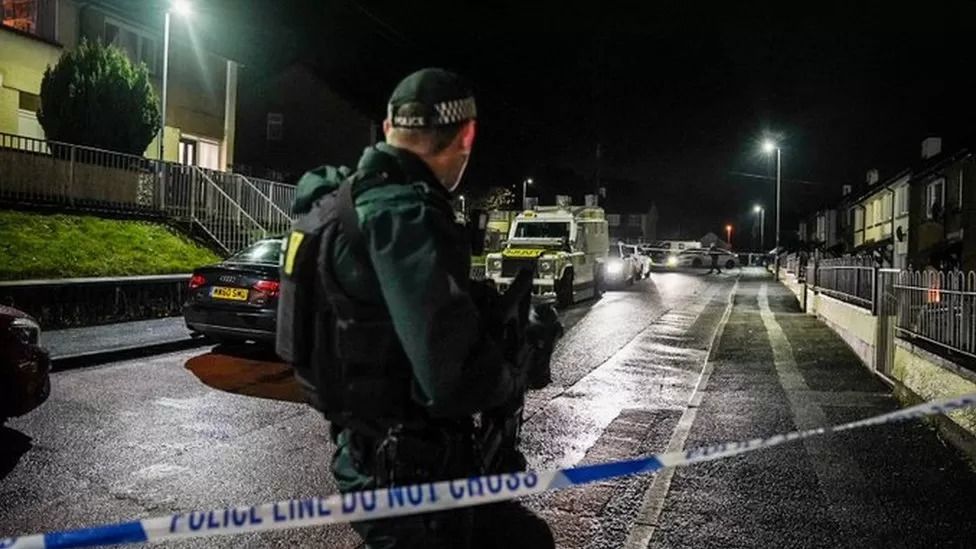 Cordons in Strabane have been lifted and residents have returned home
On Monday, a police search took place in Innisfree Gardens and a security alert started at about 20:20 GMT.
A suspicious object which was examined was found to be nothing untoward, but items were taken away for further examination, police said.
Cordons in the area have been lifted and residents have returned home.
SDLP assembly member Daniel McCrossan said the alert continued until the early hours of Tuesday.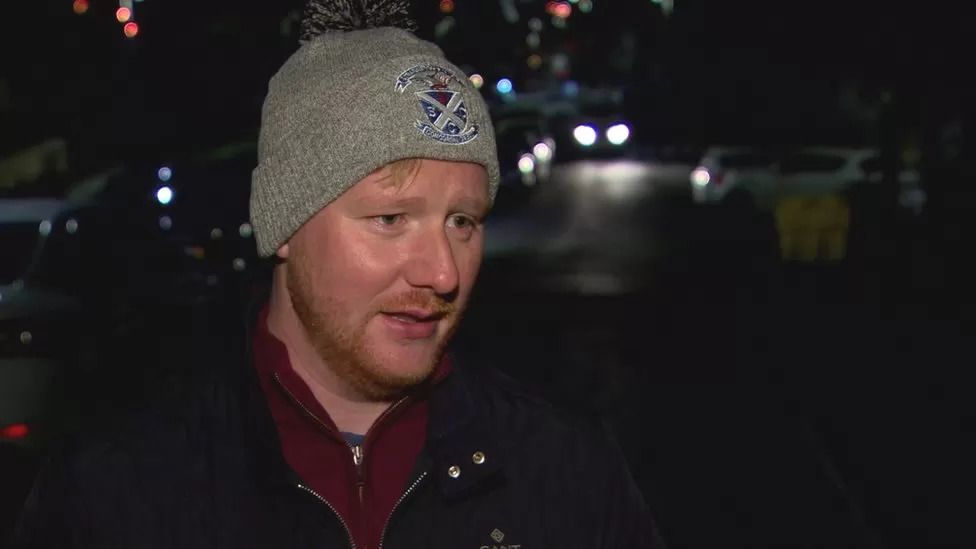 SDLP MLA Daniel McCrossan said there was a lot of anger and frustration in the community

"I was there at about 12:30 last night. There was a controlled explosion carried out," he said.

Mr McCrossan said there was no forced evacuation of homes which was a relief as many elderly people live in the area.

He said a number of searches had been carried out since last week's bomb attack in Strabane.

Two police officers had been on patrol on Thursday at Mount Carmel Heights when a bomb was detonated at the side of their vehicle.

Neither officer was injured in the attack, which caused a major security alert in the area, affecting more than 1,000 residents and leaving some children unable to get to school on Friday.

"There is a huge amount of worry, frustration and anger," added Mr McCrossan.

"It has caused disruption all weekend in the Strabane community but, given the nature of what happened, it's entirely understandable as well."

A police spokesperson said they wanted to thank the local community for their co-operation and assistance during the operation.

They have asked anyone with information to contact them.