What cost-of-living crisis? The Harrods Christmas cracker is trending — Maddy Mussen gives it pull
There are many things you can splash out on at Christmas time: luxury advent calendars, high-end hotels for festive weekends away, more than one pint in a central London pub — the list is endless. But a new challenger has entered the ring, and it's from Harrods.

The department store giant and reigning king of Christmas has brought out a selection of Christmas crackers, some of which can fetch up to a whopping £750.

To be fair to Harrods, the majority of their Christmas crackers are priced around £129 and contain a bit more bang for your buck than the standard party hat, bad joke and fake moustache that your standard cracker.

But then there are Harrods' luxury crackers — the £750 kind — which not only contain some very bougie treats but have also done you the favour of a) removing the bad joke from within and b) replacing it with Harrods gift vouchers instead, which honestly sounds like a much more pleasant experience than having to hear "Why couldn't the skeleton go to the Christmas party?" for the fourth year in a row. (He had no body to go with).

The actual treats inside are trés Harrods: You've got a mini D'Orsay perfume, Cowshed bath oil, a Christofle tree ornament and a Begg x Co handkerchief.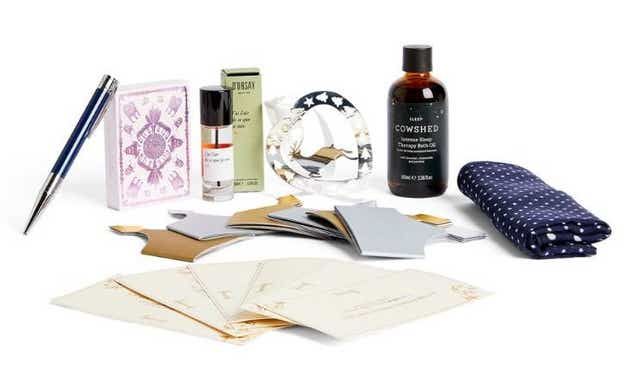 What £750 worth of Christmas cracker will get you
There are some more traditional Christmas cracker finds too, but they all have an up-market twist to justify their increased monetary value.
For instance, there are what look like playing cards, but they are L'Objet playing cards — aka the extremely luxe and kooky homeware brand sold within Harrods and Selfridges et al. And there is a pen, which seems pretty standard, but it is in fact not a pen, it's a S T Dupont "luxury writing instrument".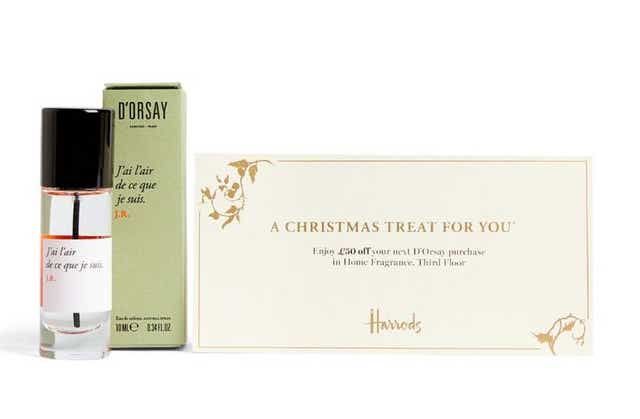 D'Orsay treats inside the cracker

Plus, each of the crackers comes with a Harrods gift voucher that corresponds to the little treat inside it, so the person who gets Cowshed's bath oil also gets £30 off in store, and the lucky individual with the S T Dupont writing instrument gets £50 off S T Dupont in Harrods, so they can turn that luxury writing instrument into luxury writing instruments.

The crackers have of course attracted their fare share of criticism given the current cost of living crisis, but at least Harrods is learning: last year they were £950!