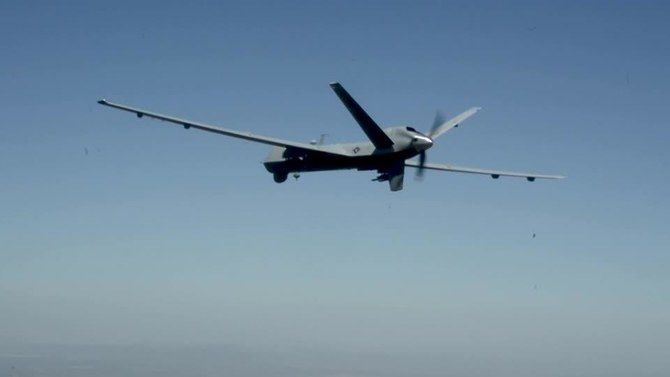 Russian defense minister decorates pilots for downing US drone
Russian Defense Minister Sergei Shoigu has presented awards to the pilots of two Su-27 fighter planes that intercepted a US drone near the airspace around Russia's military campaign in Ukraine, his ministry said on Friday.
The drone crashed into the Black Sea on Tuesday after being intercepted by Russian jets, in the first known direct military encounter between Russia and the United States since Russia invaded Ukraine a year ago.

Announcing the awards, the ministry repeated Russia's version of events — disputed by Washington — that the Russian planes did not make physical contact with the drone.

"As a result of sharp maneuvering around 9:30 a.m. (Moscow time), the MQ-9 unmanned aerial vehicle went into uncontrolled flight with a loss of altitude and collided with the water surface," it said.

It said the drone had been flying with its transponders turned off and violating airspace restrictions that Russia had made public in connection with what it calls its special military operation in Ukraine.

The US military had said the Russian fighter planes approached its MQ-9 Reaper drone during a reconnaissance mission over the Black Sea in international airspace. It said the fighters harassed the drone and sprayed fuel on it in an encounter lasting 30-40 minutes before one clipped the drone's propeller, causing it to crash into the sea.

The Pentagon on Thursday released a 40-second edited video showing a Russian fighter jet coming close to a US military drone in the air, dumping fuel near it, and a damaged propeller in the aftermath. The top US general said the incident demonstrated Moscow's increasingly aggressive behavior.